How much are these horses worth?
---
Hey all! I was hoping you all could help me out. I'm kind of in a rough spot at the moment, financially, and I'm considering selling my 3 horses. I already have someone interested. She owns the land their currently on, and just loves them. But I have no idea what to ask for them if I do decide to sell. What do you think they're worth? I'll post their info, then pictures. Not very good conformation shots, but it's hard to get pictures of these guys. They're definitely in your pocket kind of horses. If you have questions about them, I'll be glad to answer.
Name: Saint Liberty Bell
Barn Name: Libby
Libby is a 7yr old sorrel Tovero paint mare. She has had plenty of ground work, and been saddled, but not ridden(not enough time or money). Very sweet temperament, but a little goofy at times. She is about 14.3hh. Very easy keeper. She is not registered, but can be.
Pedigree:
Saint Liberty Bell Paint
Name: Tolkien's Shadowfax
Barn name: Shady
Shady is a 7 yr old Perlino Appendix Quarter Horse gelding. He has also had lots of ground work, been saddled, and had weight on his back, but not ridden. He will basically let you do anything to him. Nothing phases this horse. Very smart, and willing to please. He has a lot of speed(when he feels like it) but is for the most part a very laid back horse. Loves to be the center of attention. My sister says he always has a look like he's trying to figure out what sort of mischief he can get into. He is 15-15.1hh. He is not registered. Unfortunately the previous owners(brokers) lost his papers, and don't know his lines.
Name Andromeda Sirrah
Barn Name: Romy
Romy is a 5 yr old Dark bay/brown Appalossa/arabian/Spanish mustang mare.(She's out of my late Appaloosa mare and by a 3/4 Arabian 1/4 Spanish Mustang colt I owned for a little while) She is slowly developing snowflake spots and some roaning. I have worked with her since she was a baby on desensitizing. She had a little set back with trust when she was about 6-7 months old, when she was attacked by a cougar. But she is basically back to her old self. She has a lot of spunk. When she was just weeks old she showed off her ability to perform sliding stops. She also has to ability to be a barrel horse. She has not been ridden yet. She has always been a bit small for her age, and I felt it best not to ride until I was certain she could handle it, which she could now. Romy is Shady's partner in crime. She's always thinking. You can see it in those eyes. She is 14.2-14.3hh. She also is not registered. I was never able to track down any information on her dam, who I bought at an auction. She had a tattoo on her lip, but ApHC was not very helpful when it came to information.
Pedigree:
Andromeda Sirrah Araloosa
And here are some pictures. I'll try and see if I can find some older pictures that might show confromation better.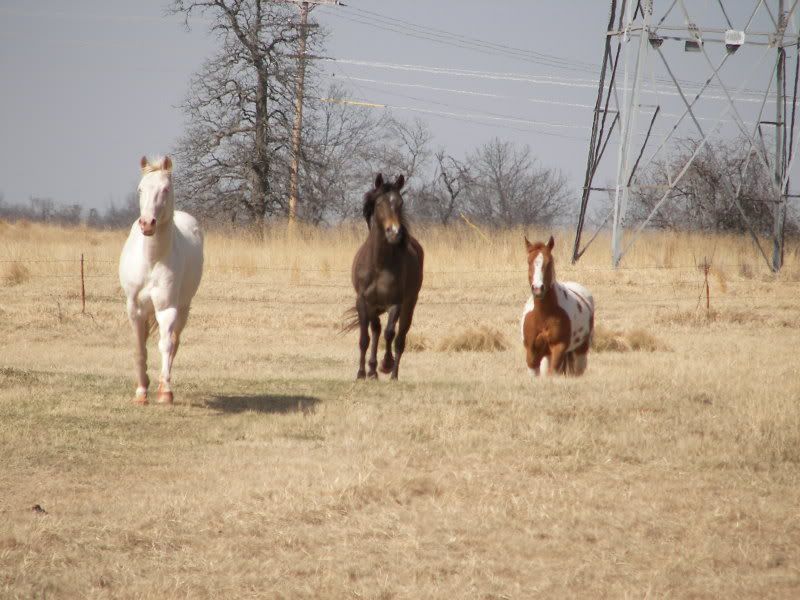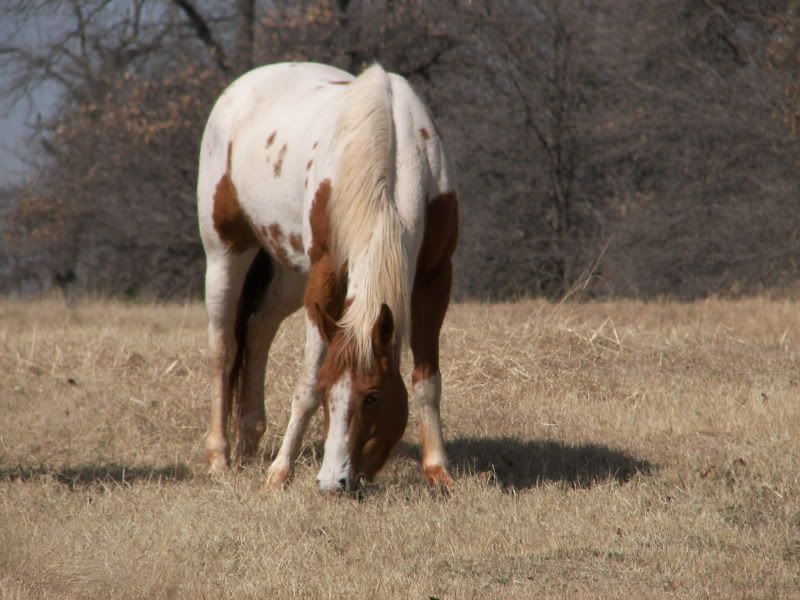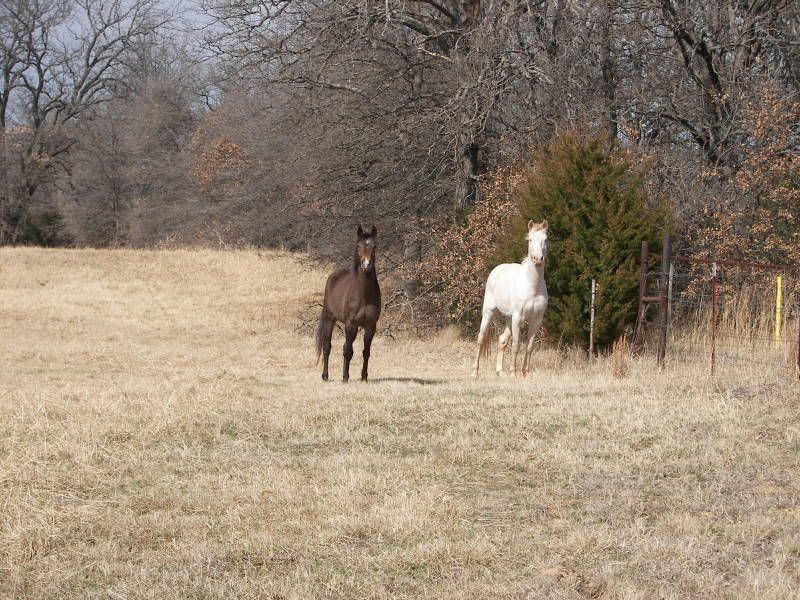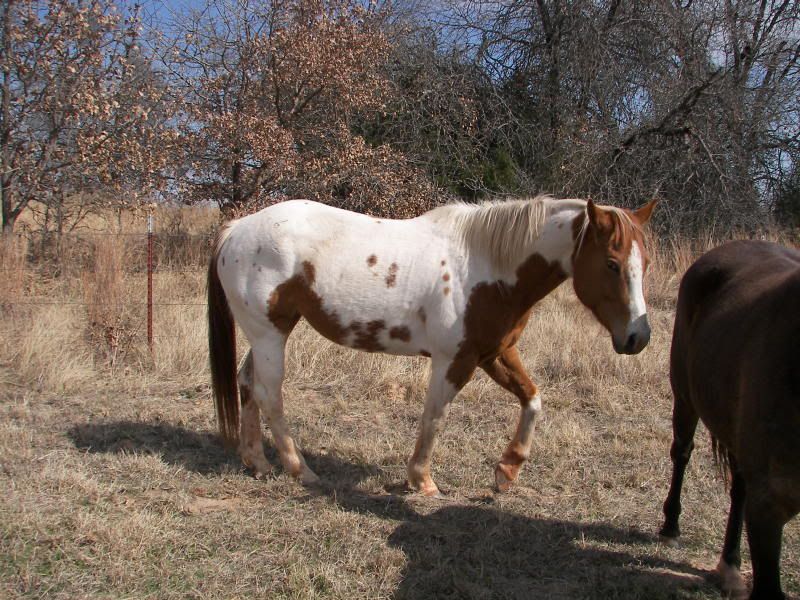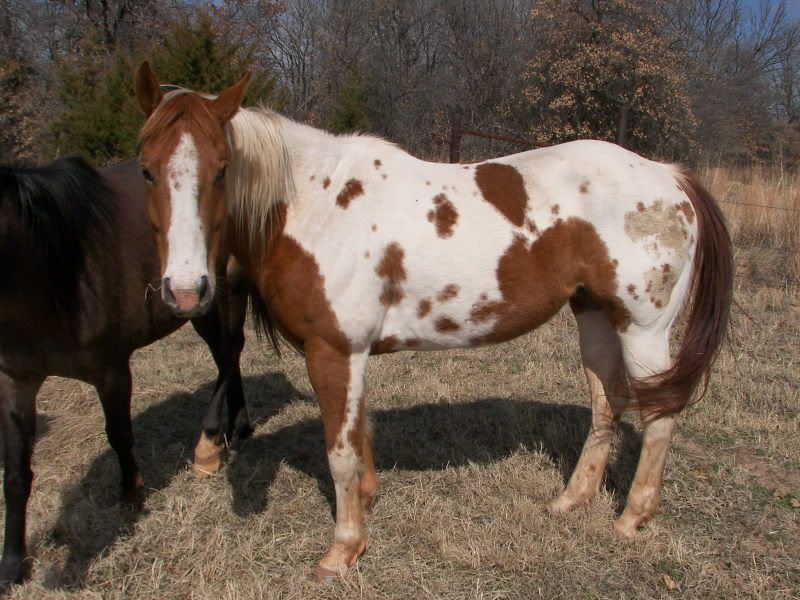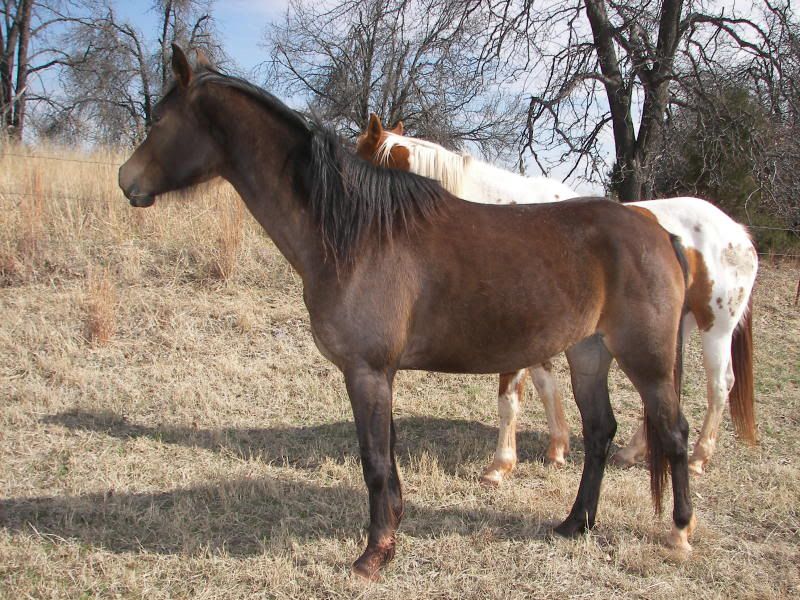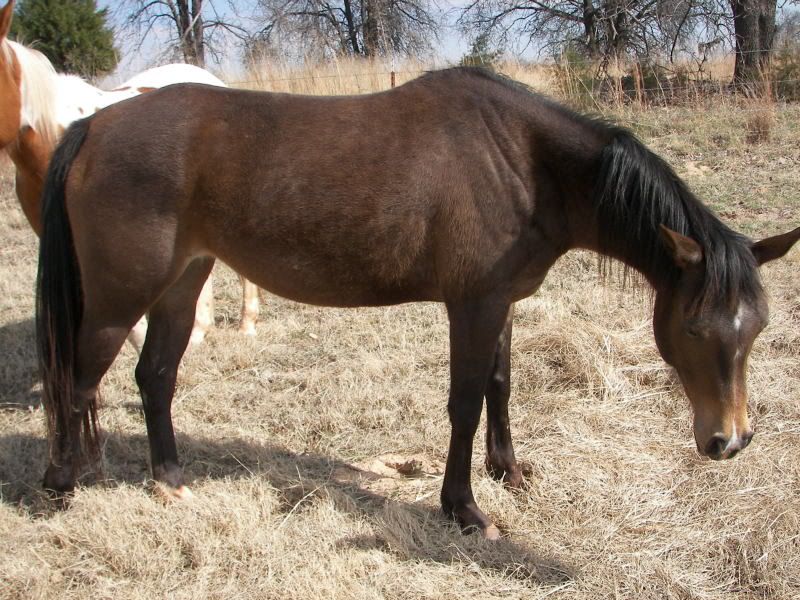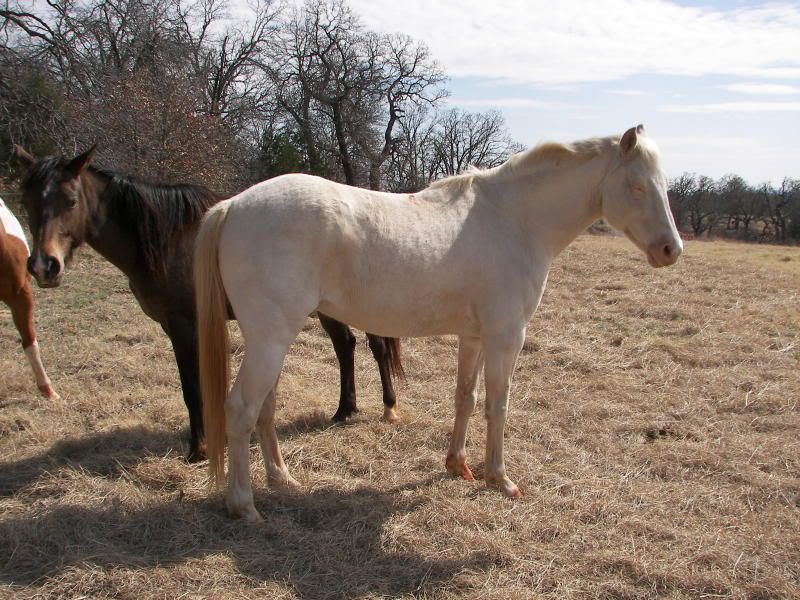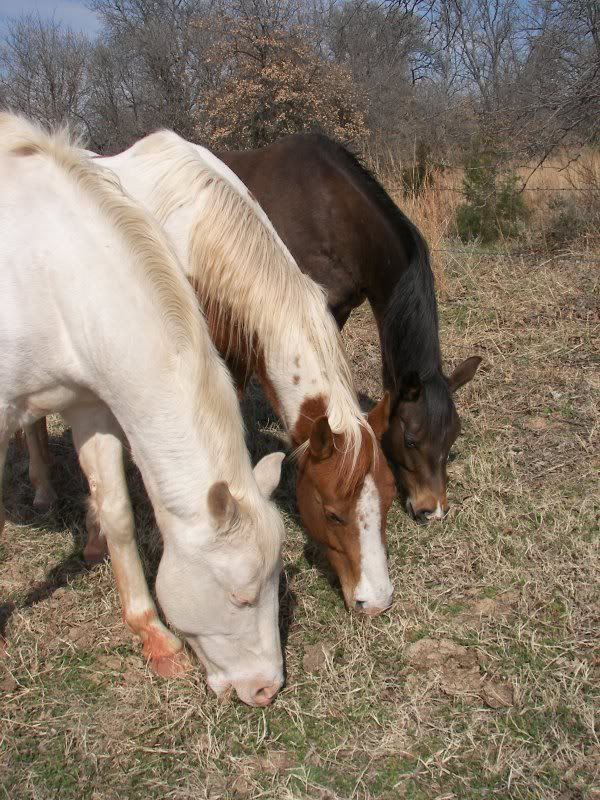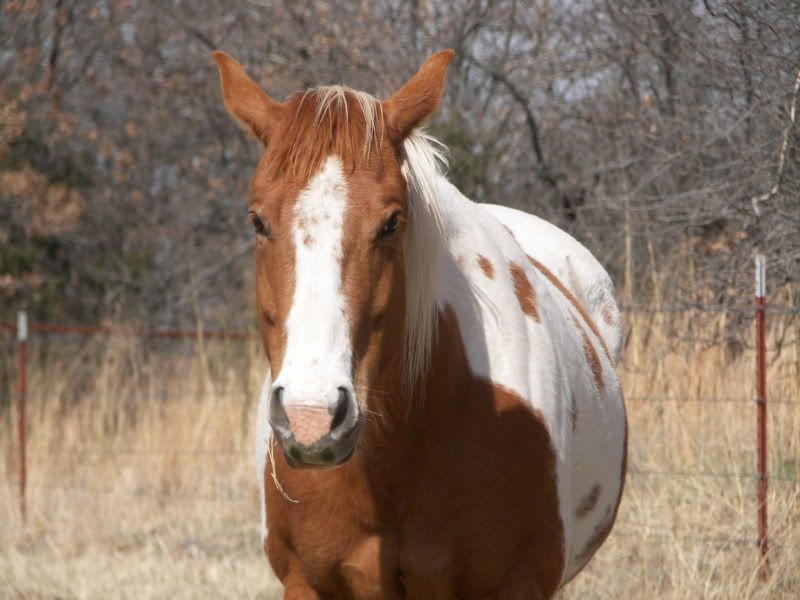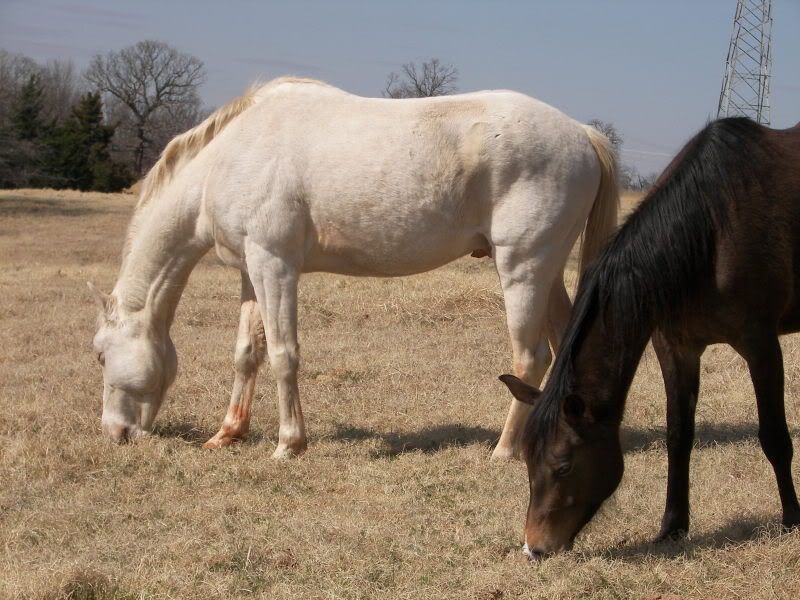 Thank you so much!!!!!!!!
Sorry to say that in this economy they are worth $500 or less. I'd guess they are each worth about $100 to $300 each. You can get a registered horse with training for less than $1000. I wouldn't be surprised if you would have to give them away.

If you have someone interested I'd take her offer.
---
Are you absolutely sure you wanna mess with my carrots?
I agree with Joshie... under $1000 each, for sure.
---
The lovely images above provided by CVLC Photography cvlphotography.com
i would say around $500 i myself would not by a horse thats over 4 that has yet to be ridden, alot of the time the longer they go the harder it is to train them. If you really want to make a little money i would say get 30 days put on them maybe try some open shows this summer, the market is crap right now and horses like these and nicer are being given away.
id definatly buy the paint for 500.00 id buy the perlino for 600.00.the economy isnt very good for selling now.were i am people are giving away regstred horses here.
I'd say $400 tops for any of them, and that's being generous in my opinion.
I just sold my 2 grade but full blooded QH's who were 9 & 7 (ish) and both VERY broke and VERY rideable and VERY good with ground manners for what totaled to be about $1500, I got cash and a VERY nice hunting rifle out of the sale.

I'm sorry to say but those guys aren't worth more than maybe $200-$300 each...

I'd ask the person interested what she thinks they are worth and go a head and sell them if she will make a good home for them.

With training they'd be worth more, but unfortunately in todays market, those guys don't have much value,

You can pick up amish broke horses all day for $300-$400 at auction, some of those are even registered.