How much would you ask for this mare?
---
I've been asked if I would sell one of our mares. I'm not sure what I should ask for her. I've previously told people that I want $350 for her or $500 if I put time in with her to get her a little rideable.
Here's her background. We got her in February as a rescue, so we really dont know much about her. She was guessed to be around 9 years old. I have saddled he and rode her around our place a few times and once out on the road. She has been a hard to catch horse but once caught, she behaves very well. She is a little jumpy or sensitive. She does ok having her feet trimmed. I haven't tried loading her except the when we got her. She didnt load well then but that was expected since they were loaded into a semi trailer to get there and it was dark by the end.
I'm not in a hurry to sell her and I'm not looking to make money with her. With care and feed costs since February, that has easily surpassed $350. Also, I think to work with her to get her rideable, $150 is reasonable. People that have asked us think that since we got her for free, we should basically give her away.
Here are some pics of her:
When we first got her:
It's hard to tell by the pic but she is underweight. You could easily feel her ribs and her spine stuck out on her back.
Here's one of her hooves when we got her: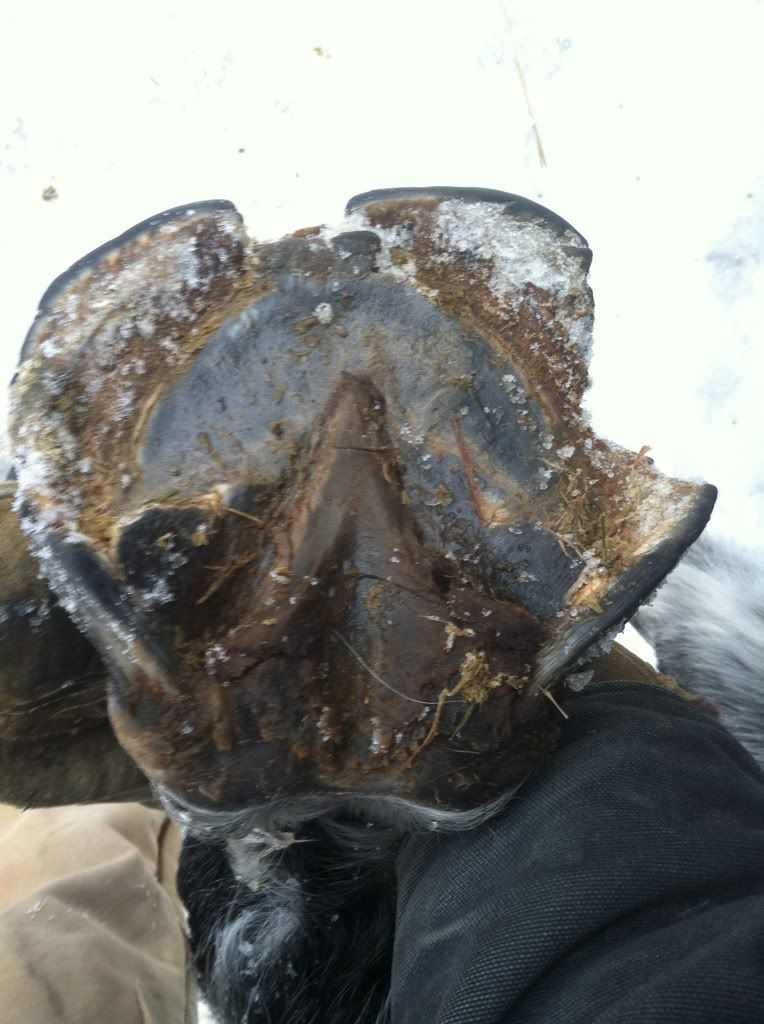 Some recent pics: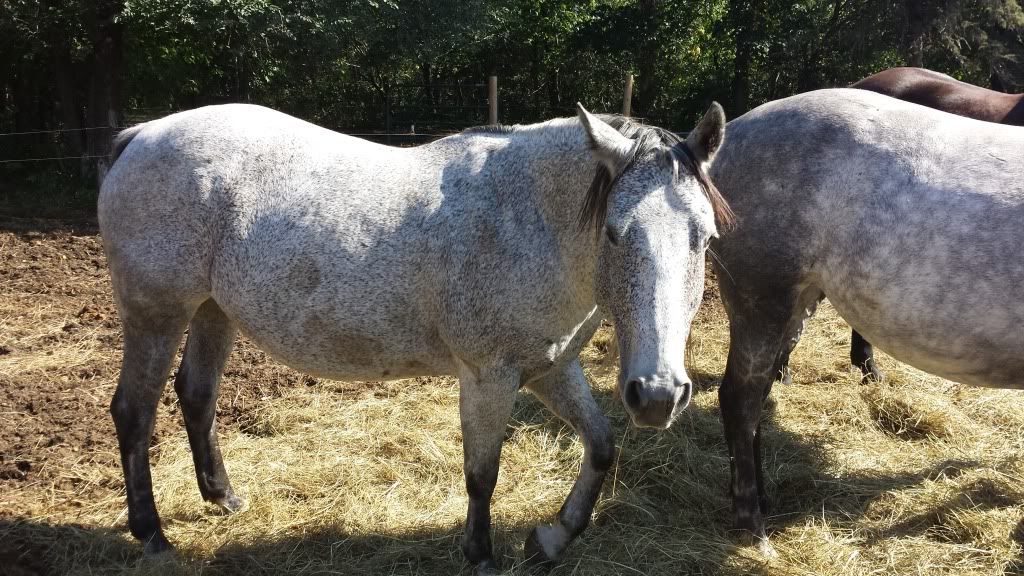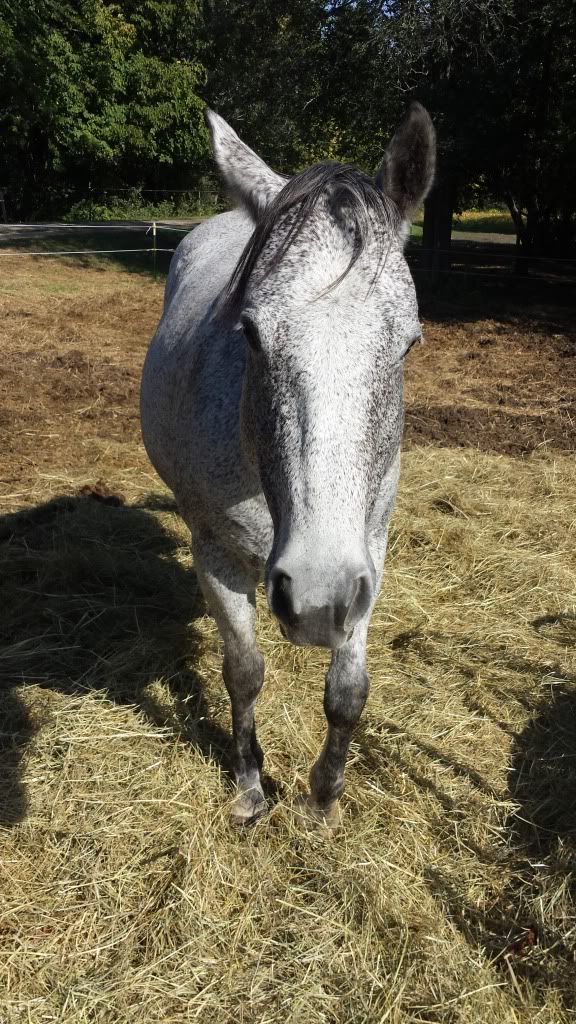 so, what you ask for her? BTW, we are in eastern ND, USA.
Posted via Mobile Device
Teen Forum Moderator
Join Date: Dec 2010
Location: South East Texas
Posts: 7,157
• Horses:
2
Wait, so I'm just a little confused. Is she ridable at this point or not? Is she grade?
---
Everyone in your life is meant to
be in your journey, but not all of
them are meant to stay till the end.
For experienced riders only. She is extremely green. She may have been registered but they couldn't get papers for any of the horses that were rescued. She does have a brand on her but no one knows the brand around here.
Posted via Mobile Device
Around here, you'd be lucky to get $500 for her as described.
---
We grow too soon old, and too late smart.

9 year old, green broke pony for experienced riders only? Registered or not, I wouldn't pay more than $300.
---
Thank you for feeding us years of lies. Thank you for the wars you left us to fight. Thank you for the world you ruined overnight. But we'll be fine, yeah we'll be fine.
what is your intent ? rescue the horse, make a profit ? return investment ?
By far far far the best interest of the horse is to really put some good training and miles on the horse, like lots of trail miles, or lots of soem other sport you are into. Basically get the horse trained so a knowledgeable but not expert teen can jump on and enjoy her. Might take you a year. Takes time for a neglected horse to build trust.
At that point you MAY have a $1000 horse, sure that wont cover your expenses or time but it will help the horse.
Flip it for a couple hundred, while still green, spooky ,hard to catch and it will be right back in a rescue situation in 6 months and you basically have done nothing for the horse.
You want to keep horses from starving or out of slaughter houses , while no guarantee train the dang things.
I swear, all studs should be taxed at $1000 per year minimum.
she's not worth much now, and I agree with Joe regarding putting some miles on her. I have rescued some and trained/retrained many, and I rarely make money, I'm lucky if I break even on rescues. I have had some that I have had to keep for 2+ years to fully gain their trust and get them trained to the point I feel comfortable selling them.

any ways, back to the point. Our market up here is doing well in comparison to many areas(most broke horses are going for $2000 and up) and this mare would be about 500 around here, as a project with issues.
If you don't ask for over meat price, you know where she will end up.
As for the "you didn't pay anything for her, so you should give her away" attitude those folks have...
pfffffffffffft!
---
Sometimes I wrestle with my demons.
Sometimes we just snuggle.
people havent paid much or anything for horses in a long time, what you pay for is the training. People are still steady breeding.
Quote:
people havent paid much or anything for horses in a long time, what you pay for is the training. People are still steady breeding.
No doubt. I help to mod a local FB for sale group and if I had a nickel for every ad for grade unbroke horses I see I'd quit my day job
---
We grow too soon old, and too late smart.