Minis, mini donks and riding horses for sale
---
All equines UTD shots/worming/farrier. Open to trades for AMHA reg mini MARES with GREAT conformation but if out of state, buyer would have to pay shipping for the mare and the horse they buy from me.
www.CheyAutRanch.com
for more photos
CheyAuts Earl E Gift (chocolate gelding) and CheyAuts Believe in Karma (grey dun jenny), ~34" 2005 IMDR reg mini donks. Earl has been professionally trained to drive, competed in a combined driving darby, been in a halter obstacle clinic, and is a fun boy who loves to entertain! Karma is a sweet, cautious and curious girl who would be a good pet or broodjenny. Neither kick or bite. Must go together, $3000 for the pair.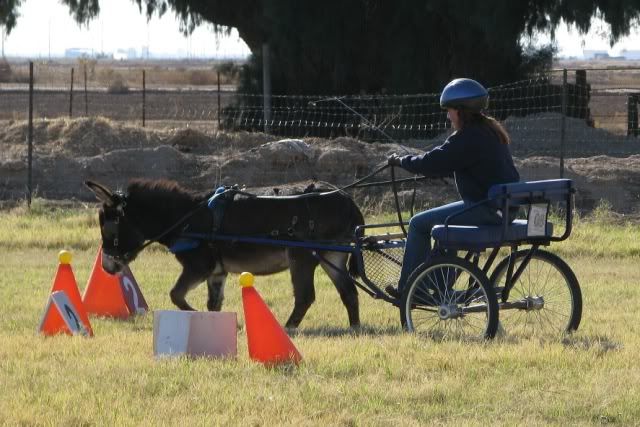 Imagine That (aka Summer) is a 2001 14h haflinger/welsh cob mare. Been shown (both on the flat and over fences), lots of trail rides, swam through a lake, ect. Been in professional training since November for more refining. Should make a great eventer, that is what I bought her for. But, too many horses to ride, not enough hours in the day (with a full time job and the other animals to keep up with) forces me to put her for sale. Always barefoot with no problems, she is awesome for the farrier and for trailer loading. I have yet to find something that spooks her. Her price will increase the longer she's at my trainer's and the more she is shown. CURRENTLY her price is $3000, which is less than I paid for her and doesn't take into account the money I've speant on the trainer...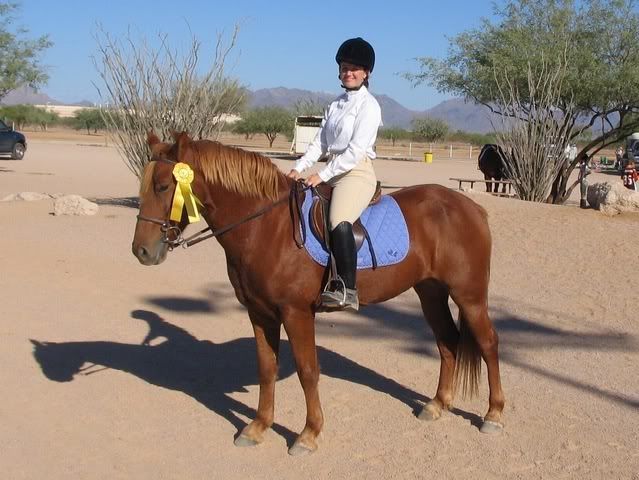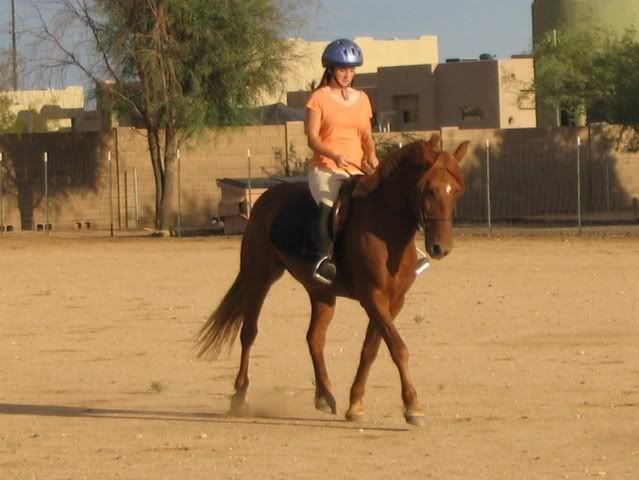 Tracker (AMHA: Late Attraction by Cochise, AMHR: Cochises Late Attraction) is a 2004, 28" bay pinto stallion. He is a proven stallion, I had three foals by him last year. He is little, but I could see him driving. I think he'd love a job! I've dressed him in costume, taken him to Petsmart, shown him, ect. He is negative for OLW so no worry of lethal white foals. He will be gelded VERY soon, we have too many boys here and not enough room! So hurry if you're interested in him as a stallion! $1500 but open to offers! If you want him as a gelding, I will give a $300 refund with proof of gelding. If he's gelded before sold, his price will be reduced to $1200.
Casi (Mini Magic's Lady Casino) is an AMHR/FBR proven broodmare, born 2003 and 36" tall, black and white pinto. She is negative for OLW, so no worry of lethal white foals. She does have the other pinto genes (Sabino, splash, tobiano) so each foal has a good chance of being a pinto. Her first foal (born last year) was a LOUD pinto. She is a sweetie who loves attention. She had a little bit of ground driving and did great, I think she'd be a good driving horse. She has been bred to my National Top Ten blanket appy stallion for an early 2010 foal (not confirmed in foal, but hasn't come back in season so I'm pretty sure she is preg). We love this girl, but want AMHA mares, so she is offered for sale at a reduced price of only $1500.
Braveheart W is a 15.3h 2004 AHA Arabian gelding reluctantly offered for sale. He was Region 7 Reserve Champion and is Sweepstakes Nominated! He has had professional riding training, but is still green and not for a beginner. He loves people! Another one I really hate to sell, but as I said, too many riding horses :( He is $5000 firm to an excellent home.