Miss Touchdown Cool 2yr APHA reg. filly (Colorado)
---
Miss Touchdown Cool (aka "Squirt") is a solid breeding stock reg. APHA filly. She will be 2 beginning of April. Lot's of chrome, and she is built like a tank to make an amazing ranch/reining mare someday. Squirt has the kindest eye, strong shoulder, big hip, solid feet and straight legs among other things. She ties, leads, stands for the farrier, lunges (free or on a line), halters, desensitized, and more. All her groundwork has been started, should mature to 15.1hh+. She is bred Halter to the hilt, but is a wonderful mover and will excel anywhere in the ring.
She's a bit small for her age (right about 13.2hh I'm guessing) and I do not believe she is ready to be ridden, but she is growing like crazy and you can judge that and make the decision yourself. I have started her under saddle on the ground, she has had it on (cinched and worked) twice. She has also had an O-Ring snaffle bit in her mouth, she took it like a champ and responded wonderfully when asked to bend and back. She will come with her papers but I will be VERY picky with her new home. Asking $500, her price is possibly negotiable to a good home as that is a must. I will be moving this summer and have to thin the herd :( Serious inquires only, please message me or post for any information or to set up a time to come take a look at her. God Bless.
P.S. If you are not located in Colorado USA or are not willing to travel in order to see/purchase her, do not contact me. I will not "ship" or deliver.
Summer 2011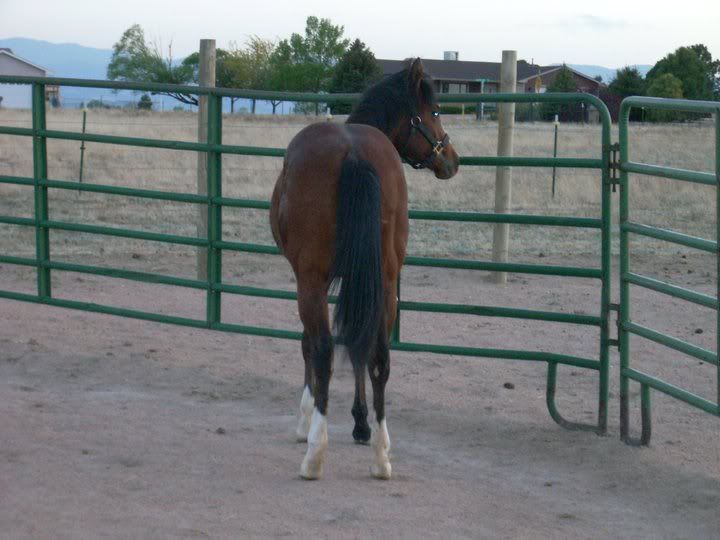 Summer 2011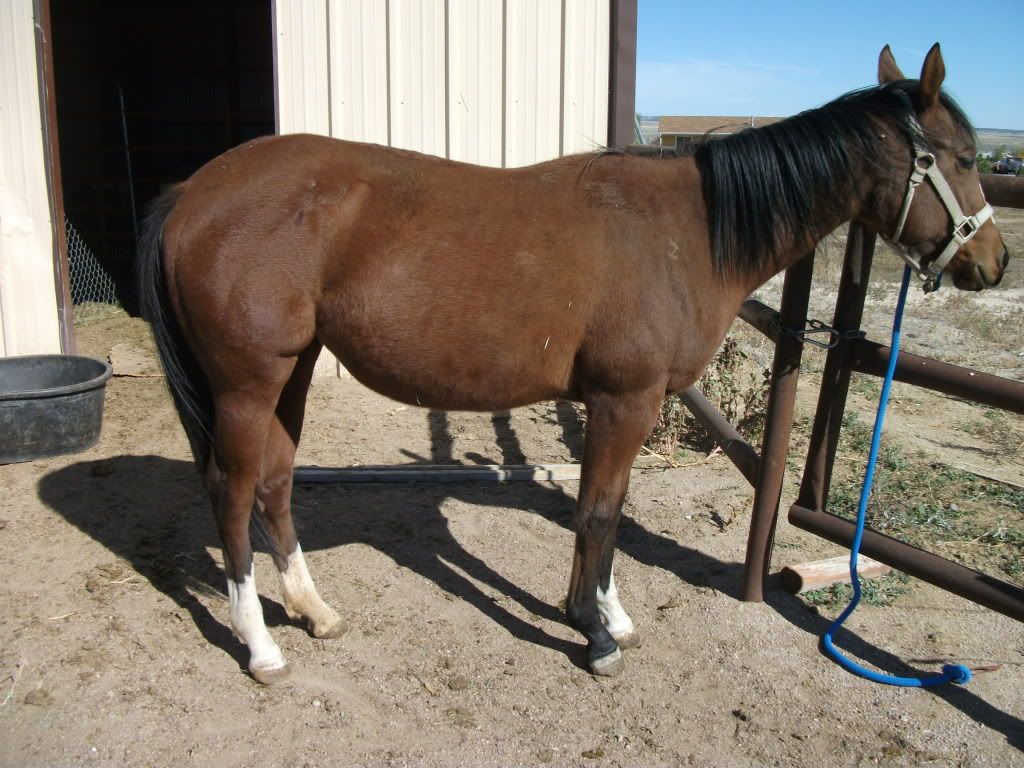 Spring 2012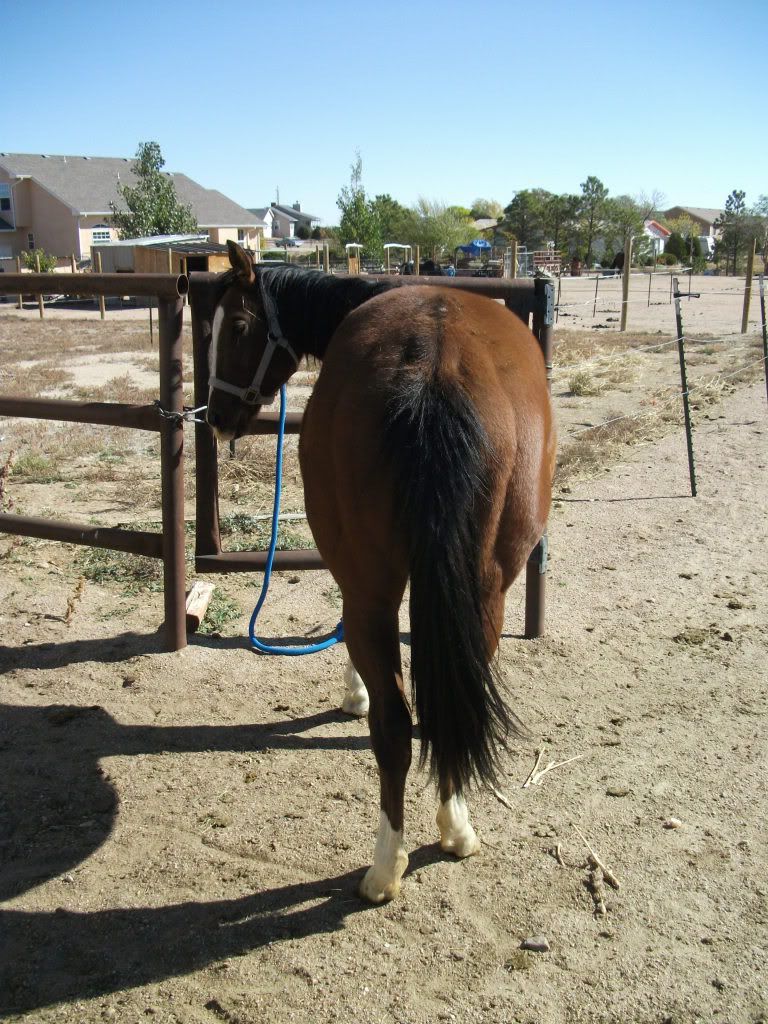 Spring 2012
First and second time under saddle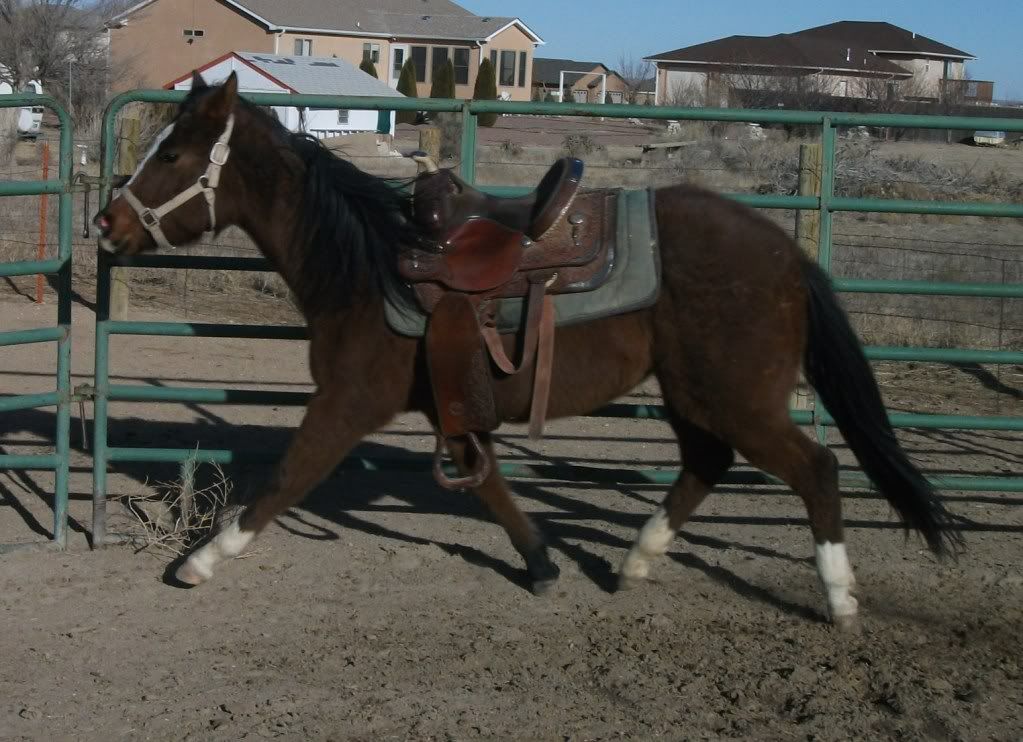 ---
" Life is a rodeo, take it as you get it "
Southern Colorado Natural Horsemanship