Please Help me Find Style Show
---
Thoroughbred Gelding
This horse was a school horse at my barn. He was my love, my everything. He is a tatooed TB gelding. Smaller, probably 15 hh. Bay with a wide blaze. He went through the Strain Family Sale Barn in Granby, CT. If any of you have any info on him, please let me know.His regestered name is STYLE SHOW and his tatoo number is C43356. Any info you may have is greatly appreciated. I miss him sooo much. I just want to know that he is in a loving home.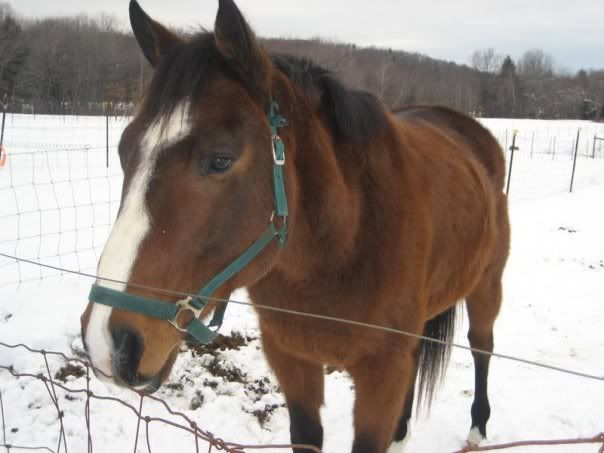 Aw good luck I hope you find him
i know where strain family is! i hope you find him.
---
~Erin~
~I'm an angel in Justin boots. I'm a devil in blue jeans. I'm every cowgirls nightmare. I'm every cowboys dream~
Thanks...I hope soo too. Yeah I keep my horse at Bill Strain Sr.'s sons place. I love the Strains. They arr great people and horsemen
I know of them... I am not to far and know lots of people who buy their horses through them. I will definitely put the word out! Good luck!