QH For sale in South Alabama
---
This is really is tearing me up inside to have to do this but I do. For some personal reasons I am being forced to sell my sweet boy Champ. I bought him expecting to be his forever home so this is totally something I was not prepared for. So anyways, selling has nothing to do with him all to do with me and I would feel so much better if someone on here were to buy him just so I would know he was getting a good home. I would be willing to seriously work with someone who is interested.
Anyways, he is a 8 year old quarter horse gelding. I have used him simply as a trailhorse and he has been great but his previous owners told me he has had some barrels and western pleasure type training. Ground ties, bathes, clips easily. Was told that he trailers great but have not seen that first hand. He is up to date on shots and coggins. Was wormed on the 8th and had his teeth floated about 3 weeks ago. He has not spooked at anything but does have some issues with puddles and was a little jumpy having a gun shot off near him. But other then that he is a super sweet guy, loves attention, learns quick and tries hard. He has only been ridden western but i'm sure english would be no problem for him. He is still young and needs a job and does NOT need to be a pasture ornament. He is too awesome a horse to just sit there and not be ridden. Please let me know if anyone is interested. He really is a super great guy!
In the pics you can see his rain rot but it has since cleared up! :)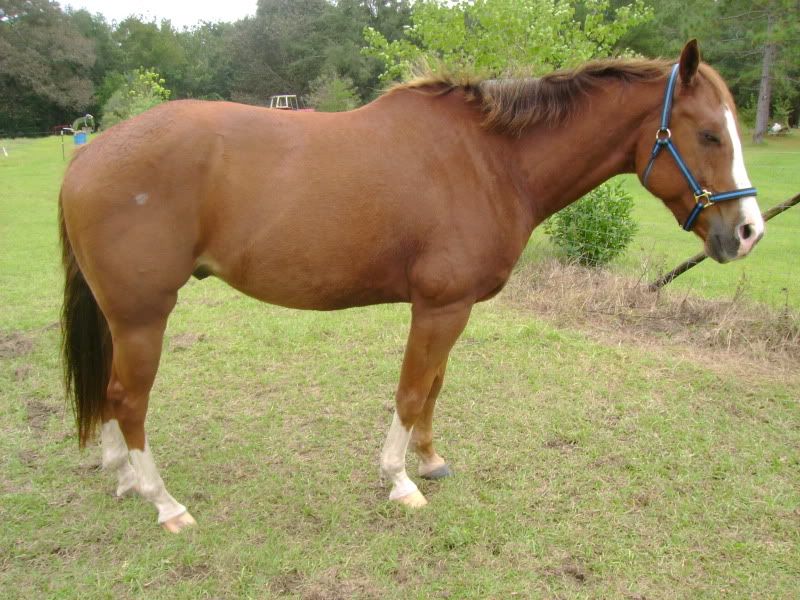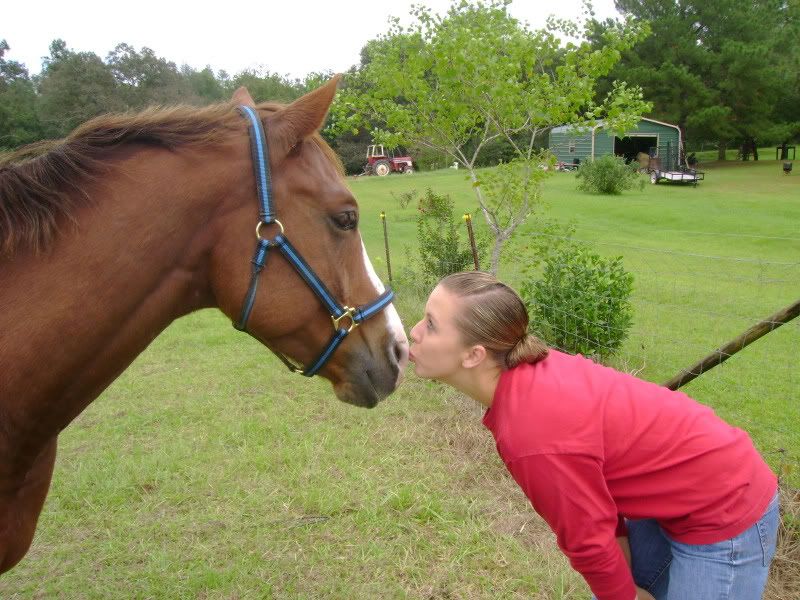 how tall is he? how much are you asking? this is just for other people, i have too many horses already lol
---
~Erin~
~I'm an angel in Justin boots. I'm a devil in blue jeans. I'm every cowgirls nightmare. I'm every cowboys dream~
he is 15.2 or 15.3 just under 16 hands and am asking $1200.
but i'll take less if i can be sure it is an awesome home.