Registered Miniature Horses for sale
---
Will get pictures up later, but for now, you can see them on my website
www.CheyAutRanch.com
There are also links to their pedigrees there (or you can just type their names into allbreedpedigree). All are UTD on shots/worming/farrier.
Goodsells Buckaroo Golden Girl: aka Dazzle. 2006 AMHA silver buckskin mare, 28.5" VERY sweet. Double bred Buckeroo. Arabian in miniature, she should be an awesome show horse! Needs to loose a few pounds right now: very easy keeper hehe! (needs less food then my other minis her size!). Loves people, not dominant with other horses. Leads, loads, clips... Price includes a free breeding to any of my stallions if you so choose. Price is reduced until I sell some horses to $2500 firm.
Mini Magic's Lady Casino, aka Casi. 2003 AMHR/Falabella blend black and white pinto mare, 36". She is also VERY sweet, everyone who meets her LOVES her! Has had some ground driving and did great, I think she'd be a good driving horse or riding horse for small children. She had a colt this year and was a very good mom. Leads, loads, clips... Gets along well with others. She has sabino, splash, and tobiano, so a good chance for foals to be pinto. Negative for the lethal white gene, so you don't have to worry about a lethal white baby no matter who you breed her to. Price includes free breeding to any of my stallions if you're interested. Again, price reduced until I sell some horses: $1500 firm.
Late Attraction by Cochise, aka Tracker (Cochises Late Attraction in AMHR). 2004 AMHA/AMHR bay and white stallion, 28". Very good with people of all ages (my vet was even impressed with his manners!) He is ALL BOY with other horses though ;) Negative for lethal white gene, so no worries of a lethal white baby no matter who he's bred to! Out of 4 foals, all have been pintos. I have photos of his foals if you'd like to see them. He's been shown/leads/loads/clips ect. He's little, but mighty! I think he'd be a good driving mini despite his size! If we sell other horses, he'll no longer be offered for sale. So, offered for a limited time for $2500. He is also offered for stud for $250.
C.J. Cameo's Royal Chianti, aka Chianti, and yes, from the famous Chianti's lines. 2005 AMHR/Falabella blend black with large spotted blanket and appy roaning. 33" He is a sweet boy who is good with most all other horses, including some stallions. He bred a mare this year (sadly she lost the foal
) Been shown and did well, including AMHR National Top Ten. Leads/loads/clips ect. I really don't want to part with him, but am offering him since we are trying to cut back. As with Tracker, he will no longer be for sale if others sell first. $5000 firm. He is also for stud for $300.
Finally getting around to posting some photos ;)
Dazzle:
Casi:
Tracker:
Chianti: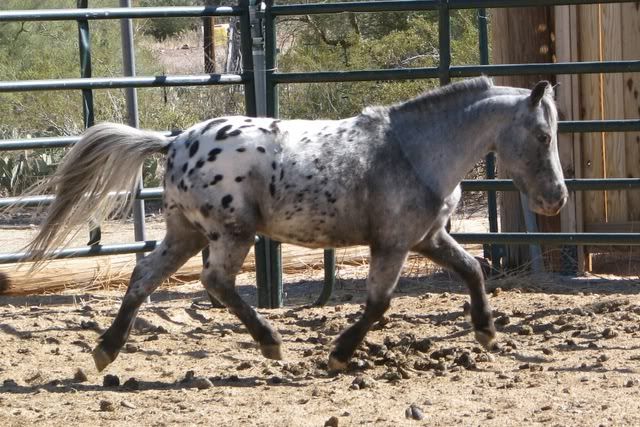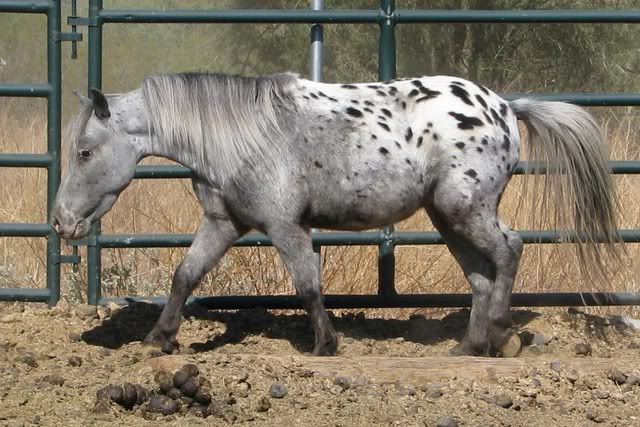 I want Chianti so badly!!! I've always dreamed of getting an appy mini.
Hopefully I'll have some appy babies soon, as well! :) I have a leopard mare and a varnish mare in foal to my leopard stallion :) The plan is to sell them both :)