Reining Prospect, opinions please!
---
Here she is as a weanling
Here she is now as a 2 year old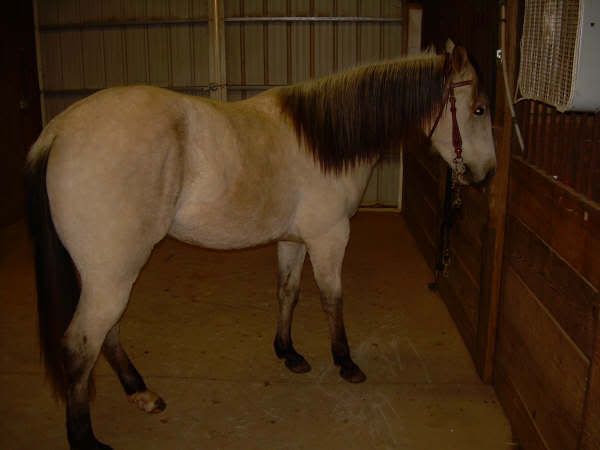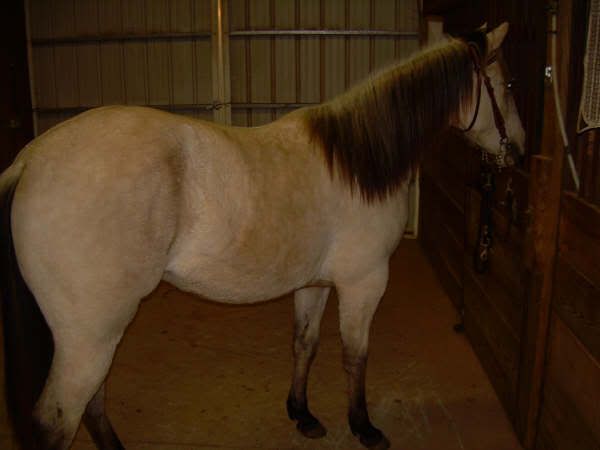 She has cutting and reining bred lines, you never really know if you got a champion or not until you know if they got a mind eer not but she's real nicely built.
Horse market is so low right now I think it'd be smart for me to buy her and train her up then breed her later on when the horse market isn't so low.
She is a nice looking girl. The pics weren't confo shots, but from just looking at the pics, she looks nice. I'm not an expert, but my opinion is that if her hip and butt muscle ties in low on her back legs, and she has short cannons, go for it! IDK about other people, but from the two people I talked to about reiners, they actually like them just slightly sickle hocked too, i guess because they think the horse gets into the ground more. She looks great to me, and if she's at a good price right now, why not? Hopefully the market will pick up soon. >crosses fingers< Hope that helps a bit!
It does help, thank you. I was told the same thing about the butt muscles tying in low to her rear legs and the sickle hocks.

I just needed ONE more opinion like mine and it was answered.
I'm on my way now, its 3 AM and I gotta make it there by 8, its a 4 hour drive, I will post here letting you know how it goes, I'll have pics and a video!

-crosses fingers with you about to market- I'mma pray reaaaaaalllll hard.
Whew, what a drive! I hope you make it there safely and can't wait to see more pics and a video! Congrats on your new horse!