TB for Lease in KS
---
Yankee is a 9 year old, 17hh beautiful bay Thoroughbred who is up for a full off farm lease. I love him so much but can't bear to sell him. He is more advanced than I can ride yet and it's not fair for him to be sitting around the pasture doing nothing but lunging & being ponied around for excercise. He is a very energetic boy who needs a job to do.
He was broke to ride english but has had a western saddle on him. He direct reins but is learning how to neck rein. The biggest problem with riding him western is finding a saddle that fits him...I have yet to find one that fits him comfortably. If the saddle doesn't fit, he will let you know...he gets very cranky!
He is great bareback(you'll need a pad though...his withers HURT lol). You can ride him with just a halter & lead rope.
He was 200lbs underweight and has gained a ton of weight since then and although he's still a little slim the vets say he is just one of those horses who is naturally a little on the skinny side.
He would probably do excellent showing. I would love to see him leased out to someone who wanted to show him. He has NOT jumped before, and I would rather he didn't jump.
He is a former racehorse, with career winnings of almost $60,000 and is completely sound. He had a lameness exam done in August and had no problems at all.
He was leased out for 3 months this summer and did really well. He does need an intermediate to advanced rider. HE IS NOT FOR BEGINNERS! He is a lot of horse and can be headstrong at times, but he will listen to you. He is excellent in a herd, and good on trail rides. He does lunge but will need a refresher course.
I will pay for his vaccinations, supplements & deworming. Lessee is responsible for all other expenses (this is negotiable for the right person). The lease fee itself is negotable as well.
Please feel free to contact me with ANY questions!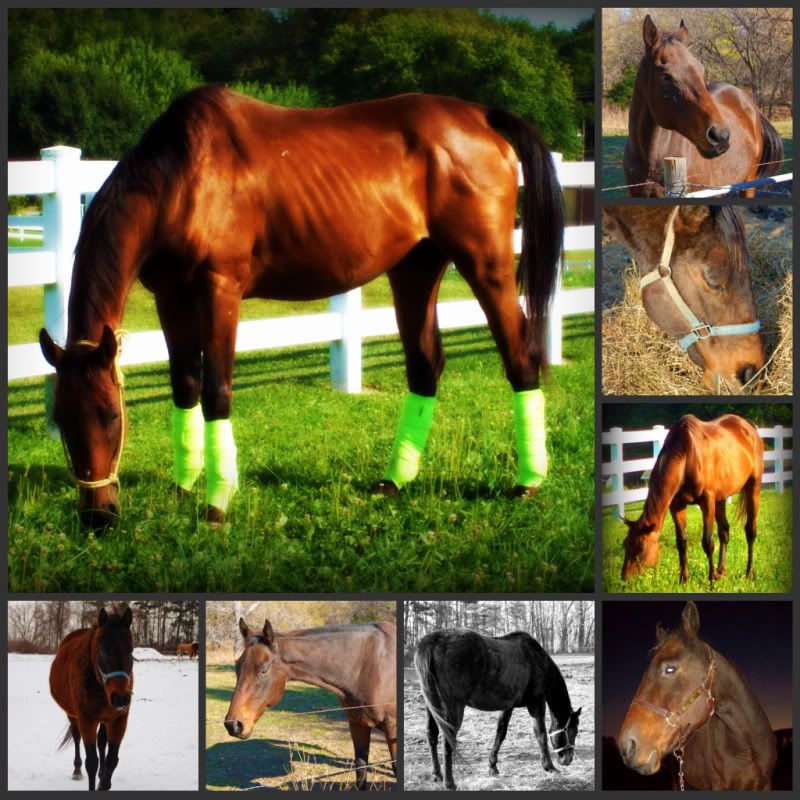 ---
Last edited by rangergirl56m; 11-05-2009 at

08:29 PM

.
I haven't found anyone to lease him, so Yankee is now up for sale.
I'm too far to consider him, but have you put ads up in the usual places? Craigslist, Dreamhorse, Horsetopia, Equine.com and Equnenow.com? A free lease is a really appealing opportunity in this economy. I wish I could find one around here.
---
Quote:
Smart people listen. Not so smart people think they do not need to hear what others have to say.
what price are you thinking? Trained in any specific discepline? what do you mean showing?
---
~Do Your Best, Prepare For The Worst, Then Trust GOD To Bring The Victory~Proverbs 21:31
i'm rangergirl's husband. not sure what her price is, but he's english broke. the gal that had him last summer loved him dearly. he can be ridden under a western saddle. mine has been on him and he did ok with it, but i did double pad for his comfort.

and i'd never knock his personality! he's a fun fella to be with and around. and is he ever FAST (of course?).
Make me an offer on the price, I don't have a set one in mind. He isn't trained in any specific discipline so you could take him anyway you wanted, and thus show him in any discipline you wanted. If you have any other questions, please feel free to PM me.