Temporary Price Reduction on these horses
---
I'm sorry I can't get to my photos right now at work, but all except one are on my website
www.CheyAutRanch.com
and I will try to remember to post photos when I get home :) I also have videos on some of them and will post those as well. Price reduction is temporary, once one sells, prices on the rest will go back up to regular. Prices will last at least two weeks, maybe a month or more but not sure yet, as the price reduction is to help pay off some medical and veterinary bills.
C.J. Cameo's Royal Chianti: AMHR/Falabella blend Appaloosa Miniature Horse stallion, national top ten. Black with spotted blanket to his withers and appy roaning. 34" and 4 years old, very sweet. Gets along well with others. leads/loads/clips/good for farrier. Not suitable for driving, the cart was just too scary to him. But he's fine with wearing costumes, ponying behind a cart, breeding, showing, ect. Regular price $5000, but reduced for a limited time to $4000.
PRF Destination Dubai: AMHA/AMHR and eligible for falabella blend silver dapple black Miniature filly yearling. Won't reach 30", this girl is TINY! Gorgeous dishy face, excellent breeding. This girl's sire is Alvadars Destination Unknown, if you google him you can find photos and his acomplishments. His sire is the very famous Alvadars Double Destiny! Her dam can be seen on our website as well, Cinder Oaks Amber Eclipse, a very gorgeous correct mare who has done well in shows as well. Sweet little girl, this is one special filly! The ONLY reason we are going to part with her is because she's too small for our program. Regular price $4500, reduced for a limited time to $2500.
CheyAuts ToBe Or Not ToBe (aka Shakespeare): AMHR and eligable for falabella blend silver dapple black appaloosa colt. He has the appy characterstics, and I can see white hairs coming in on his coat. He was born 4/28 and will be weaned next month. His sire is a 33" black leopard national top ten (VFG El Arlequin) and his dam is a 37" varnish appy mare. He is SUPER friendly, he prefers people to his dam! Regular price $1800, reduced for a limited time to $1200.
CheyAuts Cocoa Pebbles: AMHA/AMHR/Falabella blend (papers not sent in yet but will be well before she's ready to go). She is either chestnut or silver bay, too hard to tell right now. She was just born on 8/17. Her sire is the same as Shakespeare (see above) and her dam is a beautiful 33" silver buckskin dun mare. Sweet, adorable and tiny little girl who is just stunning! Regular price $2500, reduced for a limited time to $2000. 50% deposit will hold until weaning (Jan or Feb) at that price (or will do a 25% deposit if you pay the regular price).
NON MINI: Braveheart W: AHA registered Arabian gelding. 15.3hands! 5 years old. Bay with a star. He was Region 7 Reserve Champion and is Sweepstakes Nominated! He is on the allbreedpedigree site (link on my website) if you want to see his pedigree. He had 120 days professional training (riding) before the lady I got him from bought him. She worked on trail riding with him. I haven't ridden him much, and he is still green, but hasn't bucked/reared/bolted or anything like that. Loads EXCELLENT! Good for farrier (although sometimes he gets antsy doing the hind feet). I've never clipped him, but he's obviously done it since he was shown halter ;) Great with other horses. He was previously appraised at $23,000, I assume that was when he was the Region Reserve Champ. Regular price $5000, reduced for a limted time to $2500.
Mini Magic's Sugar Baby (aka Sage): AMHR/Falabella blend 37" chestnut varnish appy mare (Shakespeare's dam). Leads/loads/clips. Can be a little spooky over things, but not bad. I wouldn't consider her a good candidate for driving due to it though. She is an EXCELLENT mother. Won't be available until weaning Shakespeare next month, unless you want to buy them both. Regular price: wasn't for sale, but will sell at least for the limited time offer, for $1500. If you want to buy both her and Shakespeare, will do a package deal for $2500.
---
Last edited by CheyAut; 08-21-2009 at

09:26 AM

.
Ok, here are photos :)
Chianti: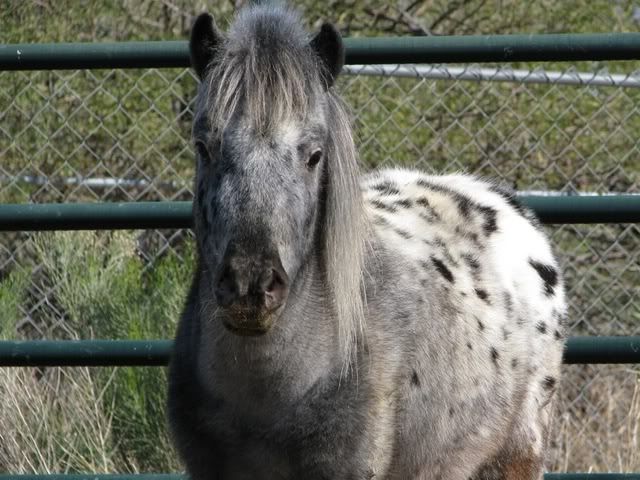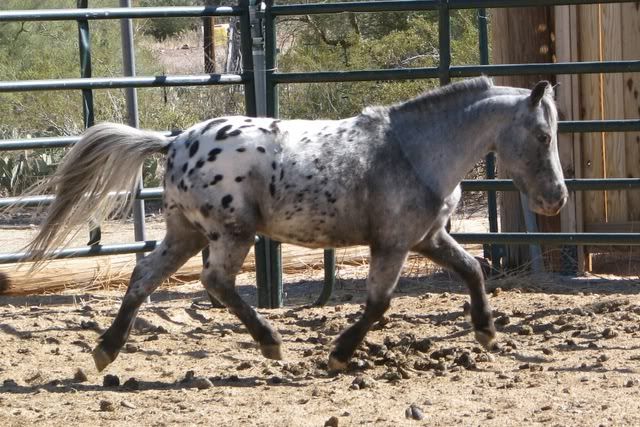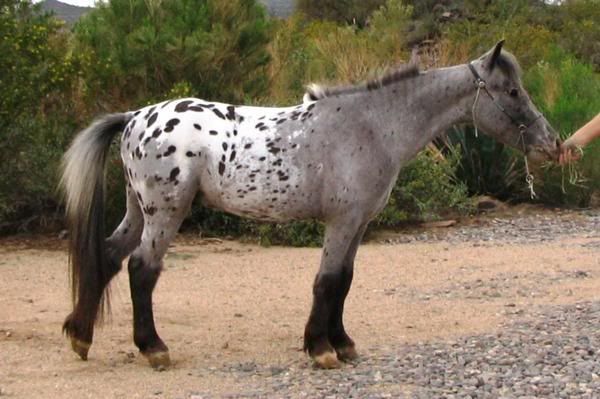 Destiny (Destination Dubai)
To show you how tiny she is, she's standing next to a 4 month old!
Her dam: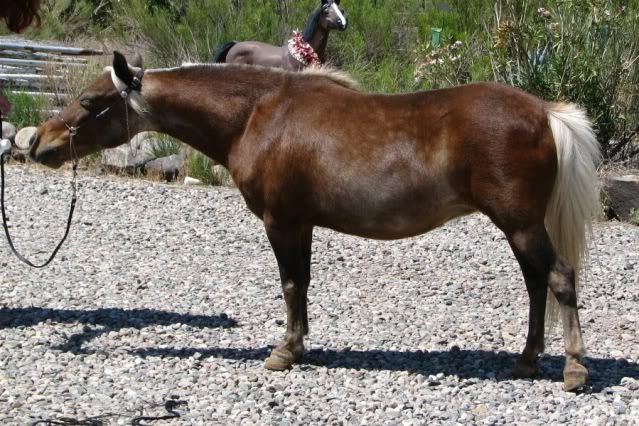 Shakespeare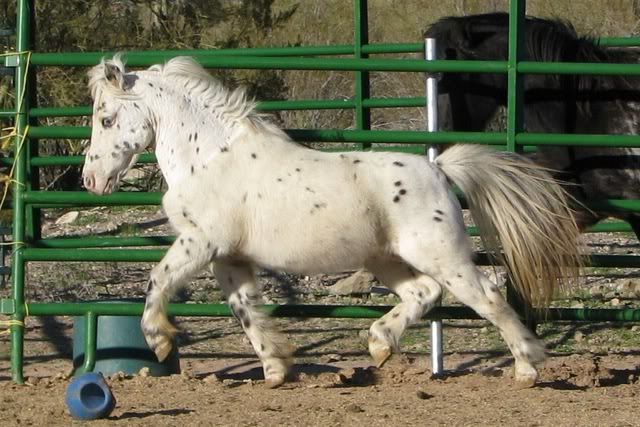 His dam is below (sage)....
Pebbles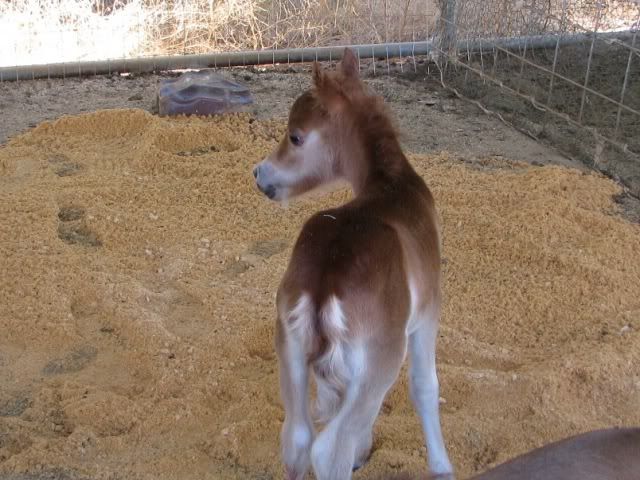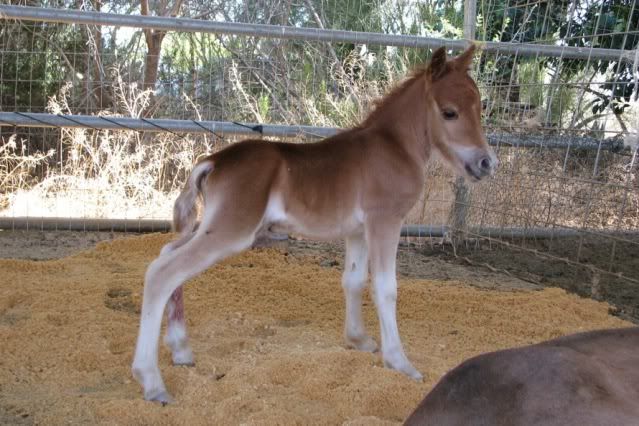 Her sire is the leopard above
Her dam: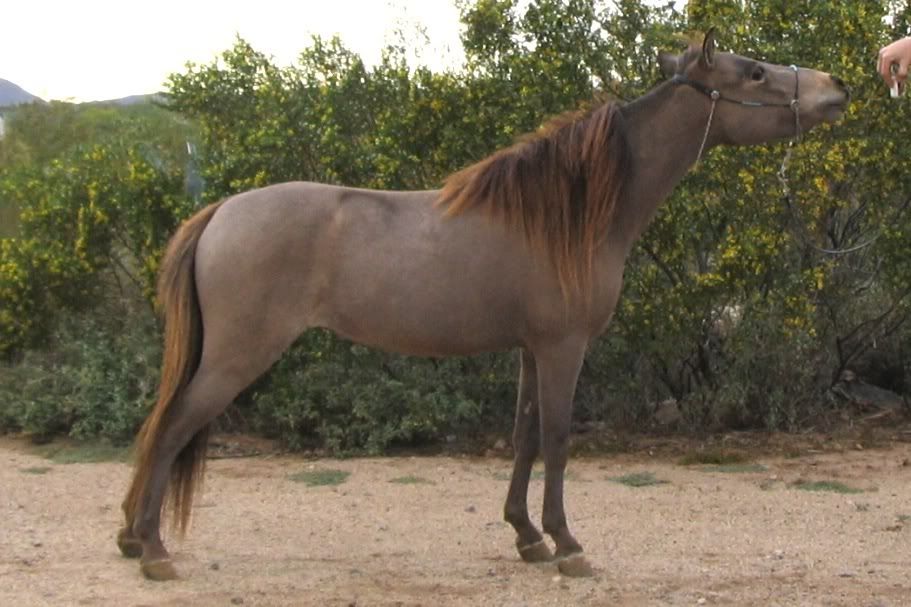 Braveheart:
Sage: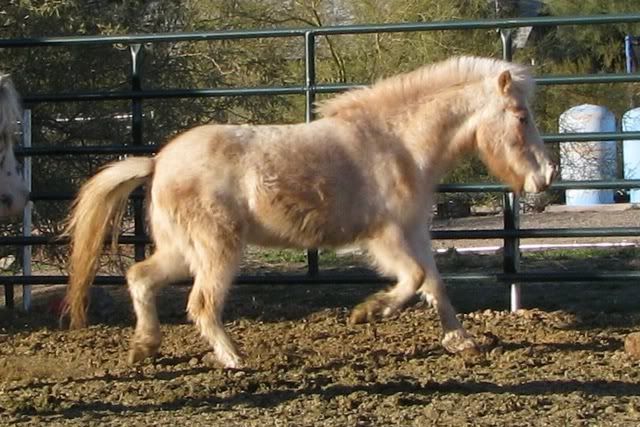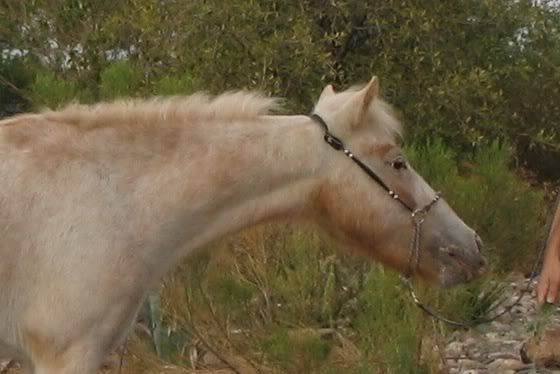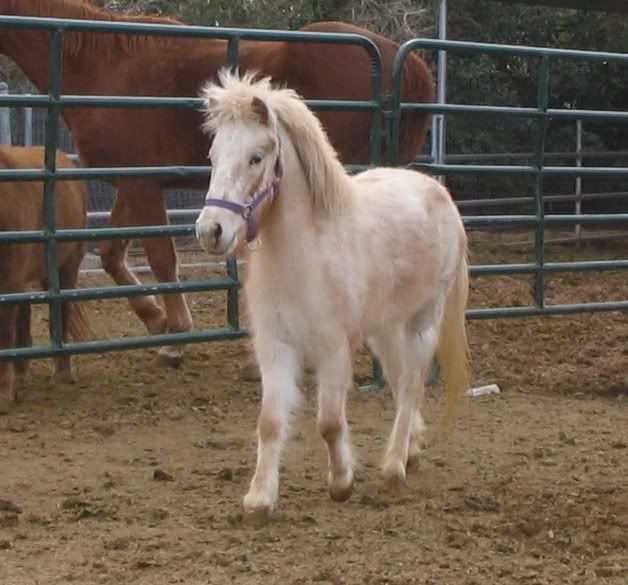 If I only lived closer and had more money lol I LOVE Shakespeare hehe
---
Blue Eyed BLY~ 2/3/03
Calico Sonny Stockman x She's On Cloud Nine
Ooooh...I love your Arab...I don't have the $ for a horse like him though...sad!
---
"The ideal horseman has the courage of a lion, the patience of a saint, and the hands of a woman..."
I have never seen anything marked as beautifully as Destiny is! Oh wow! They're all so beautiful!
Thanks :)

Scrambles that photo of your dog cracks me up! Crazy eyes hehe :)
Posted lots of photos of Braveheart in the photo section :)
That shakespeare is a little spitfire! I love the videos! In the second one he is like "Come on mom play with me"

Very beautiful horses you have.
---
RIP Minnie, 1981-January 15, 2010
RIP Maggie Mae I miss you