What would you price my filly at?
---
Considering selling... what would you price her at? She is 20 months old. Leads, loads in a trailer.
Docs Fantasy Flirt Quarter Horse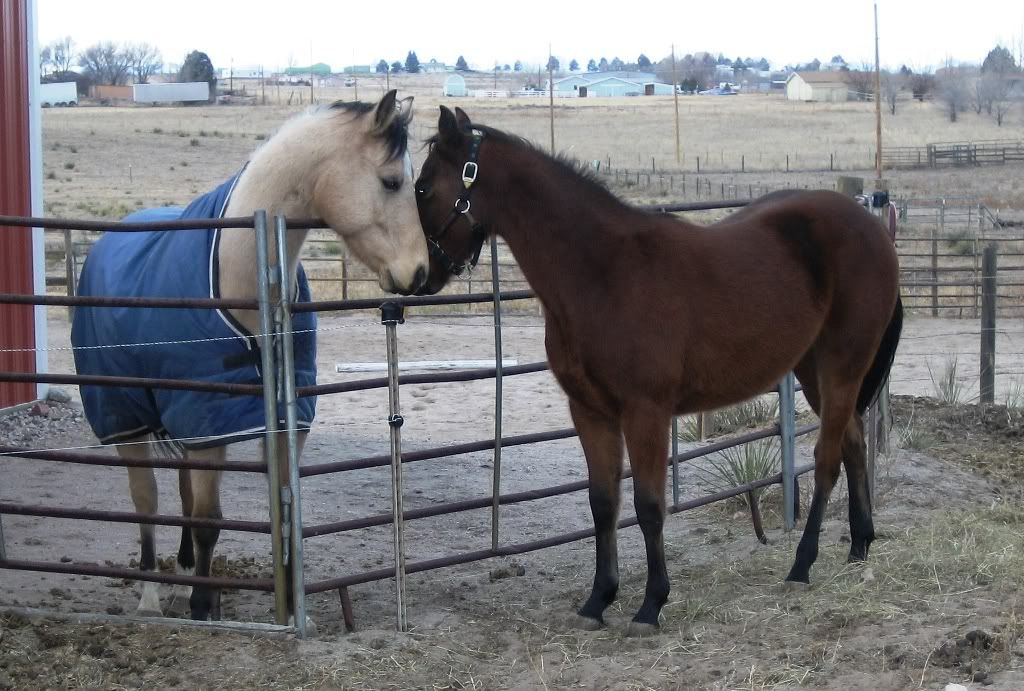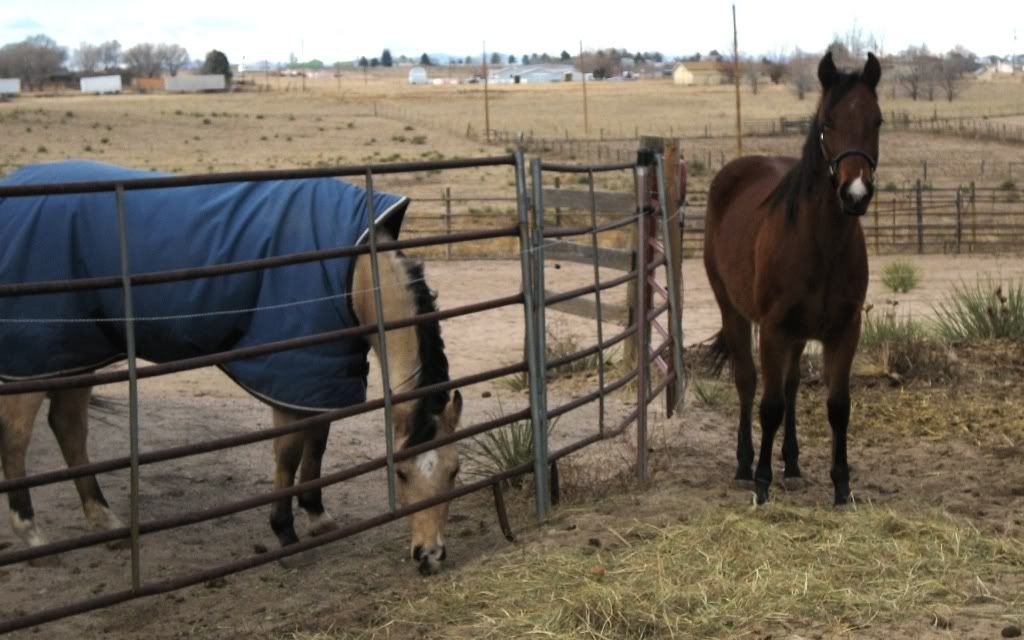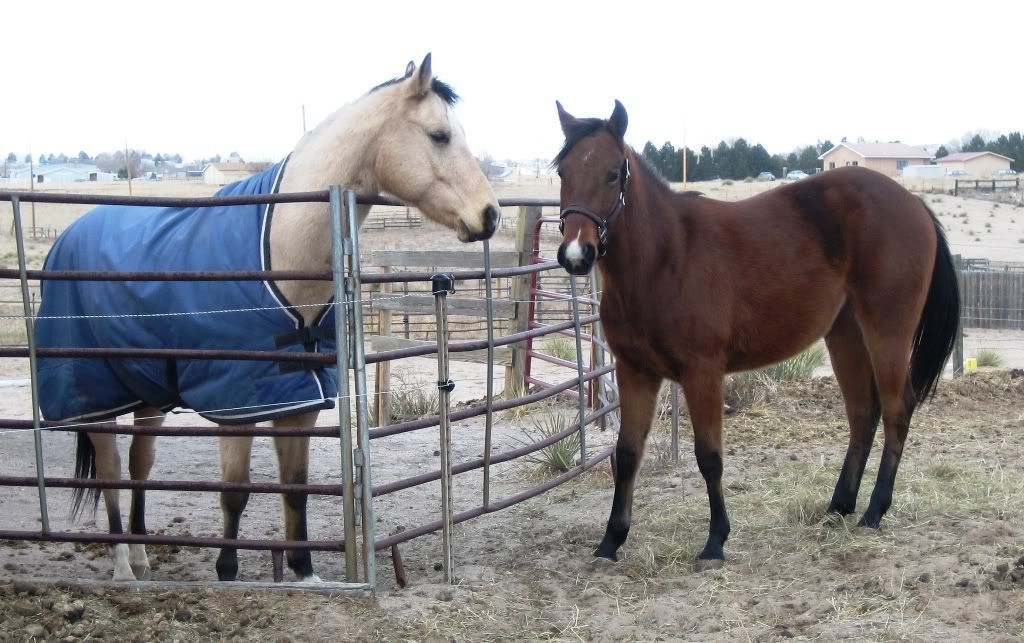 with things like they have been 2000 obo what did you pay for her?
---
The daughter who won't lift a finger in the house is the same child who cycles madly off in the pouring rain to spend all morning mucking out a stable. ~Samantha Armstrong

I must disagree, I don't know about the Colorado market but where I'm from, fillies like this one abound. I would say 800-1,000.
Well, knowing the colorado market pretty well, this is going to be a hard call!

The pro's: She has Doc Bar lianeage, and that is close. The top line is pretty sharp! I even see the Skippa family there, which my mare links heavily into. For Mares, they throw fantastic foals.

The Con's: She doesnt have any or much record to her. Next thing you may get picked apart on, as inconsequential as it is, is her weight and muscling.

If you are wanting to pick the price up on her, get some top line weight going on, some conditioning as well, and do some shows with her. She has a great foundation, and you will need to prove that in her records. Right now, the market is somewhat saturated in some pretty good stock through out Colorado. You can pick up fillies of the Olena family for around 1k. But these are also weanlings. The fact yours is at 2, will draw more of a market for buyers as feed v. cost and time wont be hard on a buyer before break out. You have incurred most of the cost so far, and buyers will look for that. She has the build potential there, blossum it and then advertise her sale. If you get her going in that direction, you can easily ask 2k for her and have a good amount of interest!

Only my opinion.. these are things I look for when I make my purchases, and when I sell, these are things I noticed really push the interest.
---
Dixon's Red Hot Ember
Thanks everyone! I've gotten answers anywhere from $500 to $2,000. I paid $950 for her. Not sure what I'm going to do. There are things I really love about her, and things I can't stand.
What is it you cant stand?
---
Dixon's Red Hot Ember
She bites horribly. And she is not "exploring me" or playing when she does it. She pins her ears and bites hard. She has bitten me in the face and on the ribs. My side has black and blue teeth marks on it right now. Thank God I was wearing a Carhardt coat, sweatshirt, and t-shirt, or it would be worse. She is a VERY dominant horse. Very pushy. Besides the biting, she has kicked at me.

On the other hand, she is not a nervous or skittish horse. She's very bold. Yesterday we turned her out into a new paddock for the first time, and there was a white wooden post kind of thing that my friend uses for sidepassing exercises and stuff. Bailey ran right up to it and sniffed it. The other horses shy around it when we move it to a new place in the same paddock. Today my friend threw a Jolly Ball into the pasture, and it hit the ground and bounced. Instead of it scaring her, she galloped right up to it and picked it up. Yesterday she was walking past the wheelbarrow when I was cleaning her stall, and she stepped over the handles, got one of her back feet caught in it, and basically shook it loose. She is very confident. I can see her turning into a bombproof horse if I can get over these dominant tendencies of hers.

The main thing that worries me is that I am trying to get pregnant. The whole reason I got a young one is so I could still work with her over this next year (even though I wouldn't be able to ride). I was told she was a "sweetheart" and had never bitten, kicked, or pawed. I can't fool with her once I get pregnant if she's dangerous.
i would just work with her for now seems like you need to show her your the dominate mare cause as she is right now 2000 would be alittle high if shes such a handful . but she could easily bring you that if you can get her over the bitting and kicking
---
The daughter who won't lift a finger in the house is the same child who cycles madly off in the pouring rain to spend all morning mucking out a stable. ~Samantha Armstrong

She looks thin.
---
Are you absolutely sure you wanna mess with my carrots?
For such a handful as that, I would MAYBE pay what you did for her if I met her and thought that I could shake her out of her dominant tendacies. Otherwise I'd pay about $500. (In my area's market)
Similar Threads
Thread
Thread Starter
Forum
Replies
Last Post
the price is right?

mariah0707

Horses for Sale

5

06-10-2009

06:10 AM

is the price right?

OhNoDakota

Horses for Sale

7

11-17-2007

11:52 PM

Price???

horse_luver4e

Horse Training

2

11-07-2007

01:53 AM

Price her

Eat-My-Dust

Horses for Sale

4

11-06-2007

02:51 PM

what price

giget

Horses for Sale

3

06-29-2007

11:47 PM