Gent use to love the kitty so much that she would curl up on his back but under his blanket in the winter and shed always sit on his back when he was in the stall and what not. So when i tacked him up there, NATURALLY, she had to sit in the saddle. hahahaha And the other one is a pathetic photoshop i did of my trainer with my cats face, my friend with my twins cats face, and my twin with my horses head... hahahha (i love photoshop and am very good, i was just messing around there)
---
Horses are angels without wings!
More photoshop fun. haha the paint is mine, the black is my twins
---
Horses are angels without wings!
I tend to insert monologue for my pictures so this is what I've decided he's saying in each one.
I asked him how he liked his blanket and this was what he did.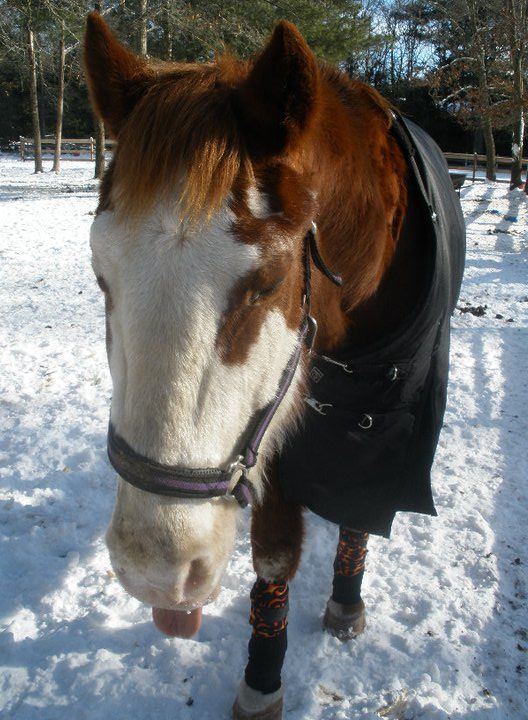 It looks like he's drinking but I was going to tack him up so he stuck his head in the bucket and looked at me like 'you can't ride me I'm drinking my waters'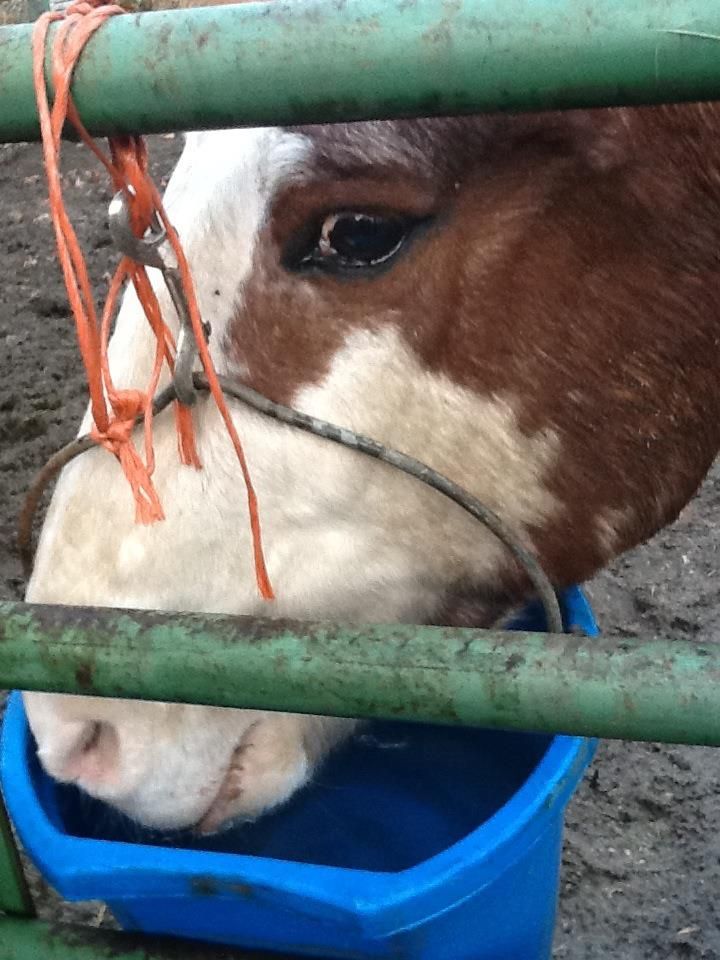 He go into the dog run and when I went to feed breakfast he was yelling at me all like 'Why would you ever let me get myself stuck in here!'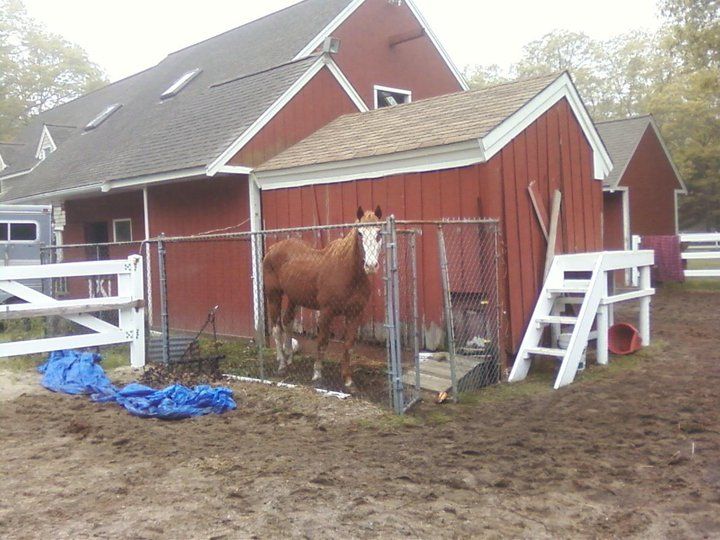 Not my horse, getting her used to having her tail played with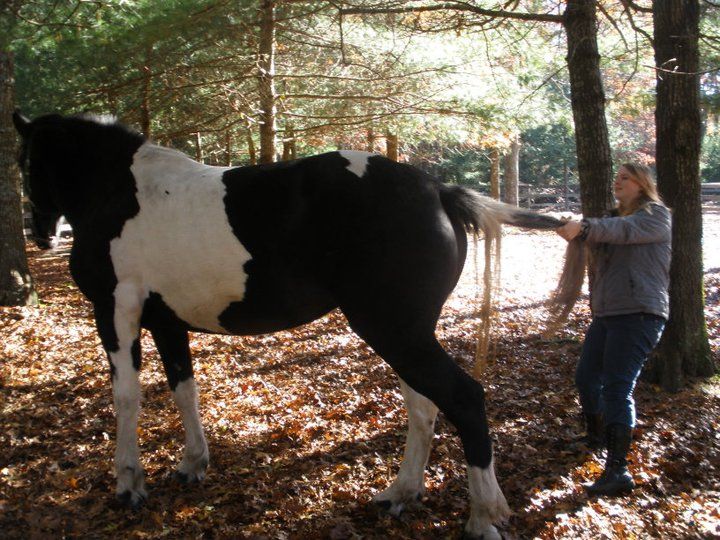 and now she's saying 'hey where's your tail?'
---
Show me a horseman who hasn't fallen and I'll show you a man who has never truly ridden.


haha I have one:)
THE MARE GLARE!!!
Posted via Mobile Device
Yearling
Join Date: Sep 2011
Location: Nine Mile Falls, Washington
Posts: 1,130
• Horses: 0
Not sure what this face is... But Tana looks awfully pitiful!
I have to add Sky's
First... happy!
Now the rest... haha..
---
"Strength is the ability to use a muscle without tension"

Awwwww hehehe all these make me smile so big. Horses are such a joy, are they not?
---
Horses are angels without wings!
Romeo had rolled 3 times before this... Then laid down and rolled again. LOL
---
Horses are angels without wings!