Teen Forum Moderator
Join Date: Dec 2010
Location: South East Texas
Posts: 7,157
• Horses:
2
What species of horse do YOU have?
---
This cracked me up because we have atleast one of each of these!
Which do
you
have?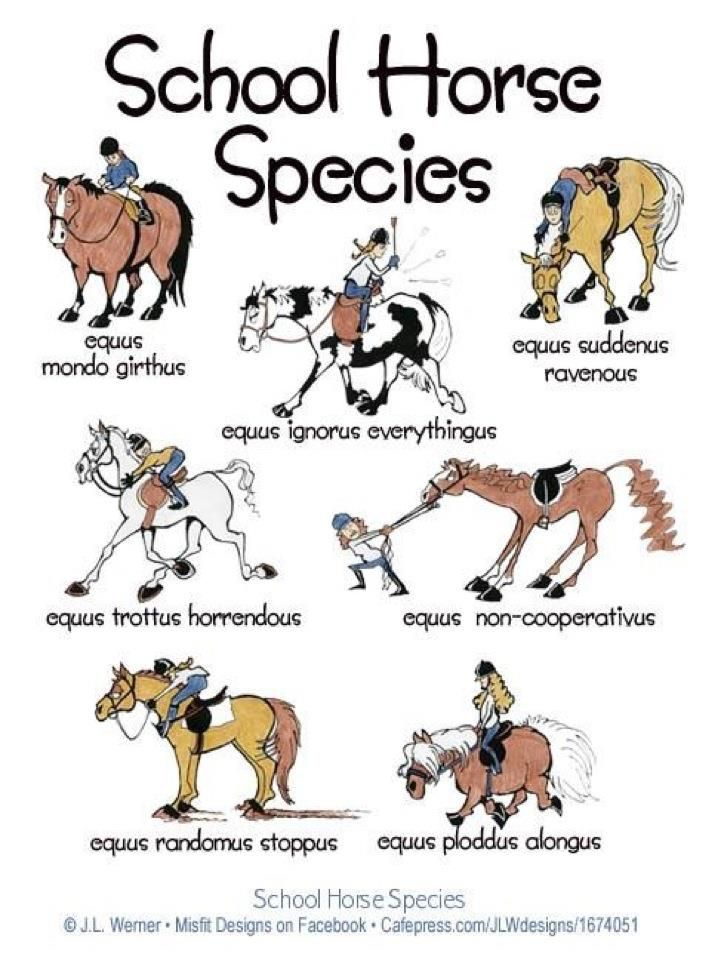 ---
Everyone in your life is meant to
be in your journey, but not all of
them are meant to stay till the end.
Usually "equus trottus horrendous" - she is a quarter horse! :)
Wow gladly none!!
---
I was a dreamer
Before you went and let me down.
On occasion, Equus Randomus Stoppus....LOL
Every one fits my horse exactly except for Equus suddenus ravenous & Equus ploddus alongus
Posted via Mobile Device
It depends on the day. Today, the equus non-cooperativus was in residence. When we go on a ride, it's usually the equus ploddus alongus. Thankfully, I never have the equus randomus stoppus, suddenus ravenous, or trottus horrendous (especially not the last one).
---
Do not tell me I can't...because I will
show
you that I can.
Lol!!!! Umm probably suddenus ravenous
Posted via Mobile Device
Depends on the day mostly. But if you mix all of them together, I own it.
---
There is one principle that should never be abandoned, namely, that the rider must first learn to control himself before he can control his horse. This is the basic, most important principle to be preserved in equitation - Alois Podhajsky
I think I have one of each and on some days, several of various ones all mixed together!
---
equus non-cooperativuss randomus stoppus ravenous girthus... that would be rio (:
---
All it takes is all you got