You know your jealous of my new ride!
---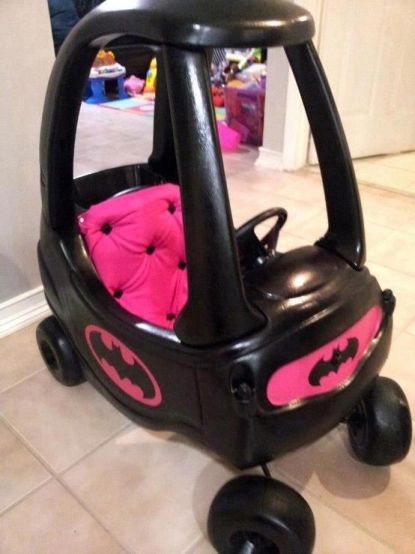 Hahaha I really want this, I'm not even kidding I'd go into the grocery store sporting my new ride!lol
Too awesome!!!
Posted via Mobile Device
Hmmm I don't know... my niece has a Cadillac and shes 2....
---
~A Cowboy's Chance~
1977-2011
Rest in Peace
Dang kids just be UP like Chuck these days!
I'm 21 and I actually am going to try and talk my boyfriend into getting this for me! Hahahaha
I was just sayin to a friend we can play Nikki manaj (can't spell)VaVaVOOM!
To the Batmobile!
---
O-Ba-Gee-Ba-Jabba-Joy!
Real Men drive something useful
---
"Just because I don't do things your way, doesn't mean I don't have a clue
"
He can have that!
Pretty freaking cute!!!
I am in love with my new "whip"!!!
Similar Threads
Thread
Thread Starter
Forum
Replies
Last Post
so jealous :)

kait18

Western Riding

13

11-15-2011

11:36 AM

I'm so jealous...

QHriderKE

Eventing

14

10-27-2011

10:14 PM