these are soooo funny!!! i wish i had some pics of my jumping face. i look so misrable like i really dont wanna be there. its really my concentrating face. i have one picture where i am like laughing my butt off at a canter.

great pics
---
NCF barn girls forever! <3
I might look little on the outside but mess with me and you'll see how strong i really am ;)
I look like I'm about to throw up.
hahaaa, i have a great picture of me and my mate we where in a pairs derby and she decidied to through up, look closly and you will see.


i will post in 5 minutes
---
Ferdi - iloveyou RIP♥
Apache - You are my world. I dont ever want to loose you♥
I dont have any pics of me jumping, but I defenatly need somebody to take pics of me, now that this thread is up Im curious of what y face is like! Im probably smiling, I always seem to be siling while riding, even if the horse is being bad, or evan a bad/ebarasing fall!
Havn't done much jumping on Dougie, so havn't really got any good face pulling ones of them.
Here is one where i look absolutely estatic. xD
And a cantering one. I think i'm telling him to Woah. He was getting kinda spicy, haha.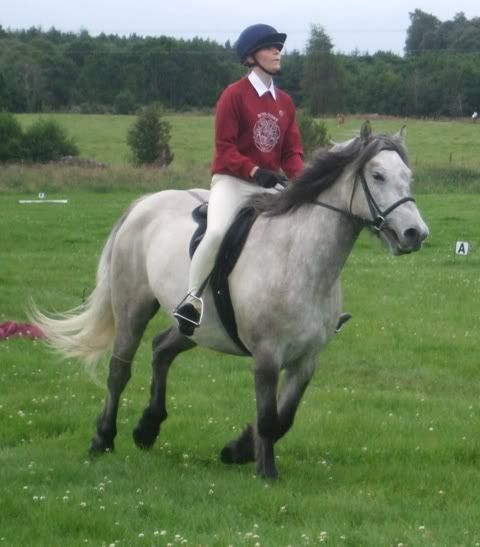 And finally, another hideous flatwork one.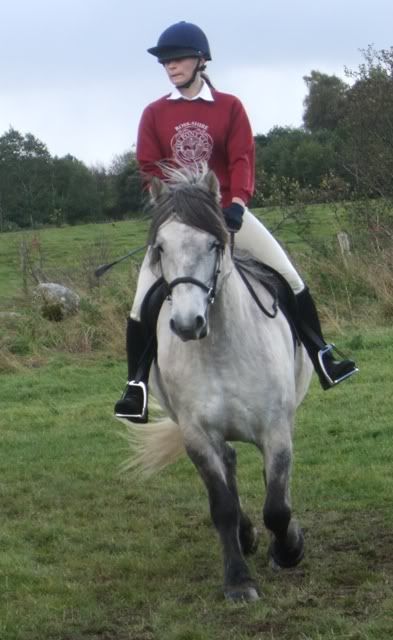 Ok, I make the FUNIEST faces! I also have a friend who bites his tounge through his WHOLE like 6 minute dressage test.
---
Jumping a horse = Getting wings!
Why live on the edge when you can jump off?- Greenwood Horse Trials Tee-Shirt
These are kinda old ... I really hated this pony, she was always so sticky to the fences.
These are really old lol
Hahah love the third pic, Void! Love it!
---
HORSE RIDING:
The art of keeping a horse between YOU and the GROUND!
Foal
Join Date: May 2009
Location: Somewhere over the rainbow... aka Ontario Canada
Posts: 58
• Horses: 0
Oh I got one. It's posted in my thread in pictures as well, but it fits so well here.
Zeus is pulling a "SUPERMAN!"
---
I give myself very good advice, But I very seldom follow it