Quote:
splint boots are essential for jumping. I literally never jump without them.
Splint boots are to protect from concussion. They SPECIFICALLY protect the splint bone.
Banned
Join Date: Jul 2009
Location: In a land far far away, or so I wish.
Posts: 12,825
• Horses: 0
Splint boots are great but really they only protect your horse from hitting himself. They do not offer support in any way and it sounds like that is what you are looking for. There is nothing wrong with using boots.

And lots of horses jump and do not break their legs. Has your father never watched the olympics?
i would say use splints or polo wraps. sometimes depends on the horse on which to use. my 4yr hates splints but it fine with wraps. But i suggest you use them all the time when you jump him unless your jumping xrails...
also he may have used to refuse jumps because since you were new, maybe you were reluctant and he could feel it. it may have also been cuz he was new or maybe young? im not sure about your situation (:
again, my 4yr does that sometimes, he just needs his self esteem built up. make sure when you do jump not to pull on his face over the jumps... and just keep at it and dont jump him every time you ride
ok...im done talking now :P
i would say you try some boots straight away try reading some books i would recommend reading complete horse says everything about horses from getting one to going to shows and looking after them plus how to clean tack.
---
Last edited by TheGirlWhoLikesHorses; 03-03-2010 at

01:45 PM

. Reason: forgot the full stop.
I agree with the splint boots. They help a lot. Also after a long hard jumping workout if it's not to cold put some ice boots on his legs. Those will help to keep the tendons and muscles cool so that he doesn't get to sore on them.
I mostly just use neoprene boots to soften the impact if the horse hits a pole. As said above, they really don't offer support.
Some horses don't need or like any boots. I trained a stallion that hated any boots and would rip them off if given a chance. He evented through training before he wore them on XC. On my avatar, he is jumping a pretty big jump without boots.
He had legs of iron and rarely hit any poles. he never suffered from lack of wearing boots.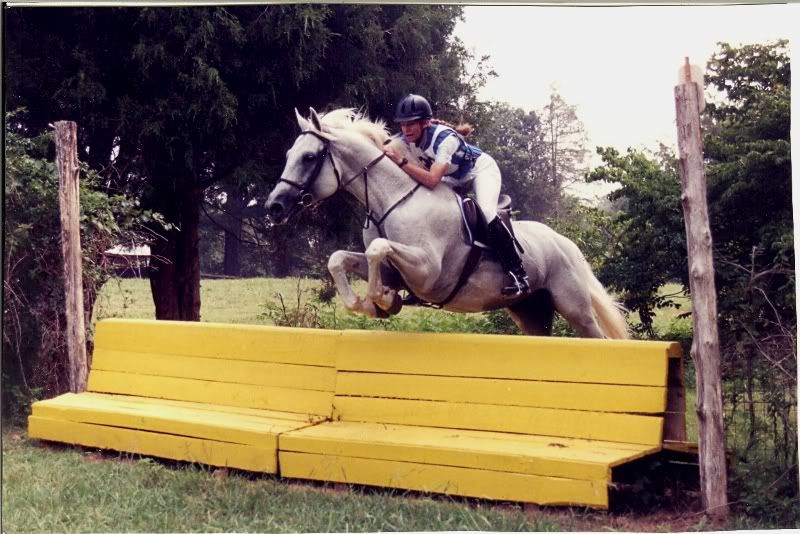 Sorry, not trying to hijack your thread but, is it a good idea to get minis boots too? Mine knocks off verticles :/
---
~Do Your Best, Prepare For The Worst, Then Trust GOD To Bring The Victory~Proverbs 21:31
Green Broke
Join Date: Apr 2009
Location: Queensland, Australia.
Posts: 4,488
• Horses:
1
trIplEcrOwngIrl, I guess boots are just a choice people make. Personally I think all horses when jumping should wear boots, I acutally have boots on my horse whenever riding, luckily I put them on today because we had a very bad slip/fall and our boots helps protect his legs.
---
Sir Success. Eventer.
2000 - 2013,