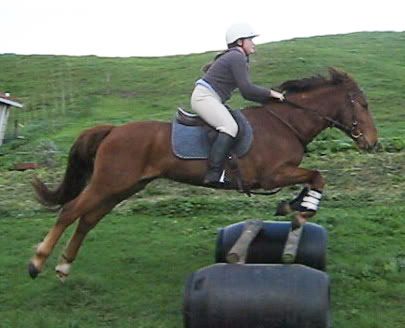 My ones
---
Last edited by CessBee; 04-20-2009 at

03:16 AM

. Reason: added another :P
Wow! I was avoiding this thread because I don't jump -- this reminds me why -- not because of the wipeouts and refusals, but because it's so flippin' hard! When I was a teen and riding at the local ranch we used to jump a bit here and there all in fun. We never cared how high, how well or anything. The horses were just grade trail horses. Results were often disastrous (sp?) and rather than learn how to do it right, I just quit! What a loser I am.

All you jumpers have my admiration for your skills and perseverance! (clapping hands)
Ouch! CessBee, hope you were ok after those falls! Great pics of them too haha. No one ever takes pics when I actually fall :( so no cool action pics of me hehe
Yeah I was sweet after the falls lol, got back on and tried again, fell off again, got back on tried again and got it right hehe it was lol,
note that my leg goes through the jump in the first falling off pic hehe
Ahh man! I wish I hav pics like this all of my falls are on vid!
Most of my falls are hilarious. My old trainer you hear this:"down down down WHOOPS!"
---
Quote:
Another one of my friends at her first show. First jump, Storm canters up to it full speed stops at it and as she turns him away he leaps into the air!
Dont worry, she normally gives with her hands so much she was just completely caught off guard

Edit: Removed copyrighted pics

LOL! It makes me laugh when horses do that they're like "NO! Wait for it... wait for it... SHE'S NOT PAYING ATTENTION!!" *leap* hahahaha.
---
Last edited by SouthernTrails; 02-12-2014 at

10:35 PM

.
LOLZ! That made me laugh really hard. I love the faceplant pics xD
Quote: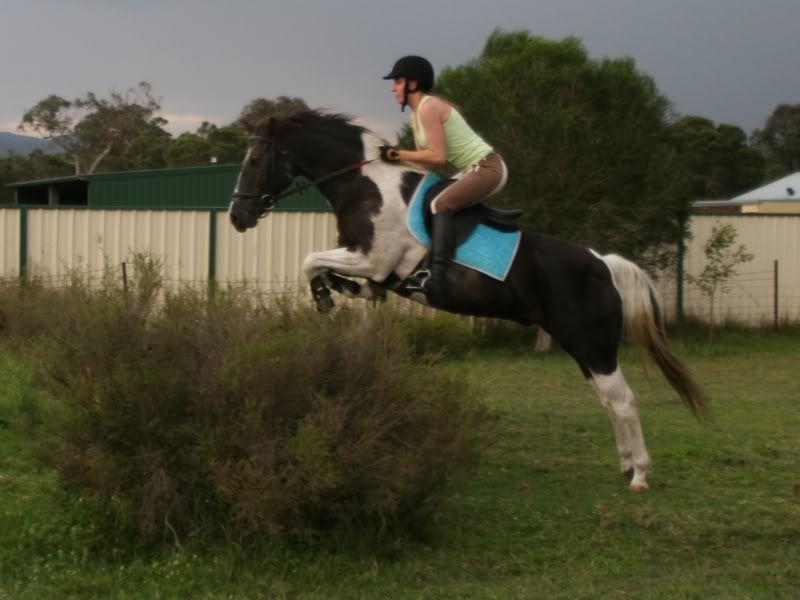 OMG - I love those breeches! I am going to steal them.
Oh PLEASE Pinto Pony - is that what you are going to submit as your jump gone wrong? Seroiusly?!?! PFFFY! Whatever! I have you beat.

That is nothing. Look at you - give me a break!