My horse is amazing (pic)
---
Went to a show yesterday and did the British novice we had a double clear and was placed 7th.. I was really pleased with her
Had abit of a blonde moment in the warm up arena didn't notice a horse had a disc and a ribbon in his tail and Clover nearly got a free covering!!
I was like i'm so sorry!! After that I made sure I stayed well clear of him and kept my eyes open!!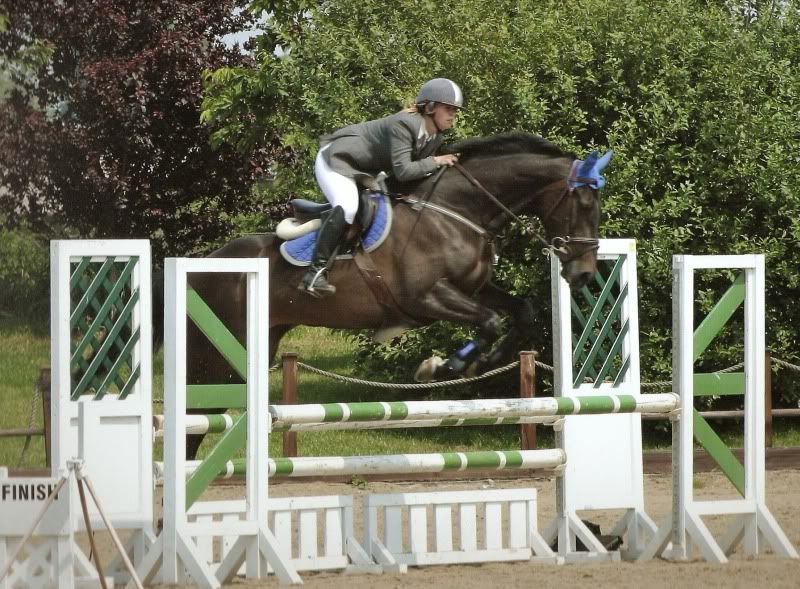 Good job i love the color coordination.
Wow she is GORGEOUS!
I also love the color-combo, very nice! You guys look great. :)
---
Ride more, worry less.
---
*+*Know Jumps Know Glory, No Jumps No Glory*+*
You guys make quite a team. Nice pic!
Green Broke
Join Date: Mar 2009
Location: Kansas in the summer, Kentucky most of the time
Posts: 3,028
• Horses:
3
your horse is gorgeous!! Love the blue!
---
Look like a SUPERSTAR, Ride like a FOUR STAR, Win like a ROCKSTAR
Eventers: Making BAD Dressage look GOOD!