I never heard the end of it from my Coach, I'll tell you what. Believe it or not, Nelson cleared that fence with ease, that's how much power he has, but still, that's no excuse for my error - ah...whatever it was.

Naw, I'm not that fabulous of a rider. I must of collapsed my hips or something to of created the result of us jumping waaayyyy to soon? LOL.

Thanks though, but really I'm not *wink*
---
Ha ha, here's mine: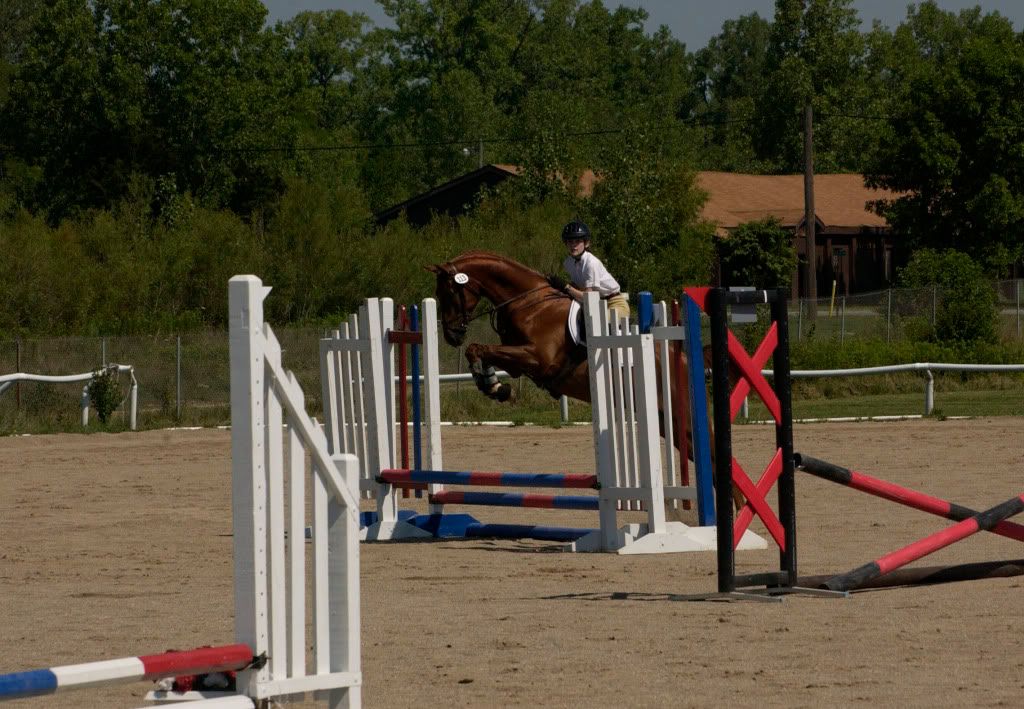 This was the second fence on Simon's first jump course away from home - we had a perfectly clear round. :) This is a great topic BTW!
Wow! Clementine, I think he cleared it.. just by a little tiny inch ;)
---
Nothing lasts forever, so live it up, drink it down and laugh it up..

DanMan&&DanceHabit <3 <-- my boys, :) R.I.P. Banff ):
ha ha. Clemintine - i was sooo sure he would of knoked it. lol. great pics guys!
---
There is one principle that should never be abandoned, namely, that the rider must first learn to control himself before he can control his horse. This is the basic, most important principle to be preserved in equitation - Alois Podhajsky
Quote:
I never heard the end of it from my Coach, I'll tell you what. Believe it or not, Nelson cleared that fence with ease, that's how much power he has, but still, that's no excuse for my error - ah...whatever it was.

Naw, I'm not that fabulous of a rider. I must of collapsed my hips or something to of created the result of us jumping waaayyyy to soon? LOL.

Thanks though, but really I'm not *wink*
You at least have pretty good balance then
. You stayed on, which is much more than I could have done LOL.
---
Quote:
*ahem*

I am not proud of mine. And I'll let you know, I got into a world of trouble because of it. But anyways - here's mine.

Wow! THAT's a jump! Lol!
Weanling
Join Date: Aug 2008
Location: On the banks of the Red Cedar...
Posts: 494
• Horses: 0
okay, here's an AWESOME jump!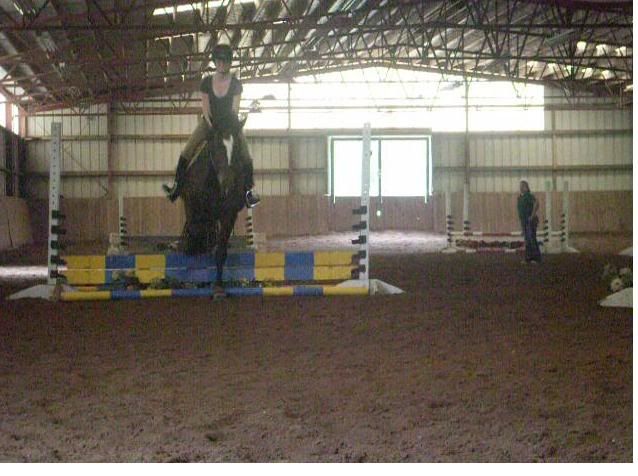 *coughcough*
Brook kinda forgot a leg and i don't know whats up with my entire body.
You said over a jump or not...here's the not!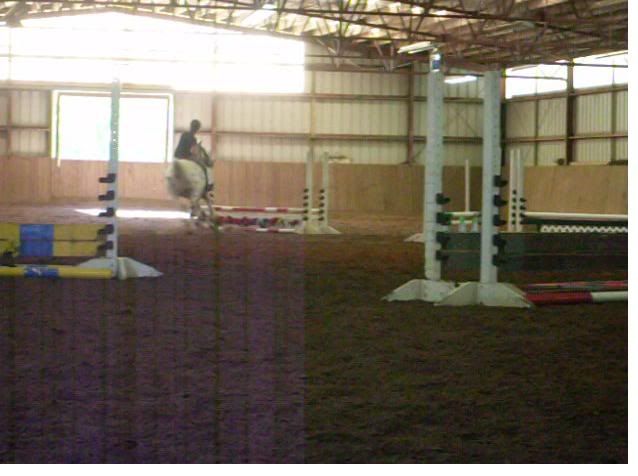 ---
A dream you dream alone is only a dream. A dream you dream together is reality.
John Lennon

Clementine-lovely knees! So tight and square, he doesn't even need a jump! I'm guessing he's a baby with plans to move up?
LOL. Here are some weird jumps.

First two are of Night Heat refusing to jump. (she was very tired that day and didn't want to jump anymore)

In the third one I wasn't really expecting her to jump...ugh, I looked terrible...LOL

I know my hands were horrible in the fourth one, where she turns out at the really scary jump that was going to eat her! = P

This last one is just where she is acting all silly before her class.
---
*~ THE HORSE STOPPED WITH A JERK, AND THE JERK FELL OFF -- Jim Culleton ~*
MANURE HAPPENS
here's one i found the other day from a few years ago-- the epic carrot/corn failure haha
---