Show me those high jumping ponies!
---
I want to see everyone's high jumping ponies. I'd love to know their height and how hy they jump. Photo's are great!
This is Oliver, he is my 5 year old 15 hand sport horse hehe sucha little guy but is trying to convince my trainer and I that he is ready to enroll into the 2012 olympics
HAHA
This was from before I got him, his first and oly time schooling XC
This is Lulu, our 32" miniature mare. Not sure how high she was jumping; we didn't measure.
These are great! That mini pony really looks like its having fun! I can see it saying "I just know I'll do eventing some day!" And good luck with your sport horse. He is short, but looks like a great horse that is really trying hard for ya!
Zoe is around 13.2hh [I believe .. haven't measured her recently]

This was taken about a year and a half ago at a horse show! We didn't measure the jump, but I believe it was about 4' [got this information from people at the show]
Banned
Join Date: Feb 2012
Location: Stanford, California Home of Stanford University!
Posts: 25
• Horses:
3
Wow! These are great pics! I wish I had some action shots
Haha, love Zoe, she looks like a real pro!
Oh.... where do I start?
Bugsy's a 13.3hh Connemara, 21 this year. Never really tested him, but we popped over a 1.10m jump the other day in a dressage saddle and a very fat pony!! We jumped around 1.30m - 1.35m in a competition last year, beating much larger and higher jumping horses. Usually I jump him around 1m - 1.1m because there's basically no competitions in Australia over 1.1m that ponies can actually compete in :( Anyway, here's a few videos of my little superstar and there's more on my youtube channel xD
---
"We are the light, in a street of sparkless matches" - Shaun Diviney
Some pictures :)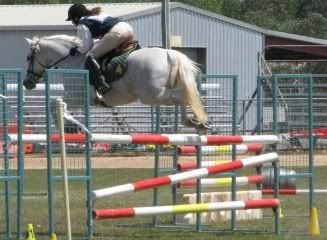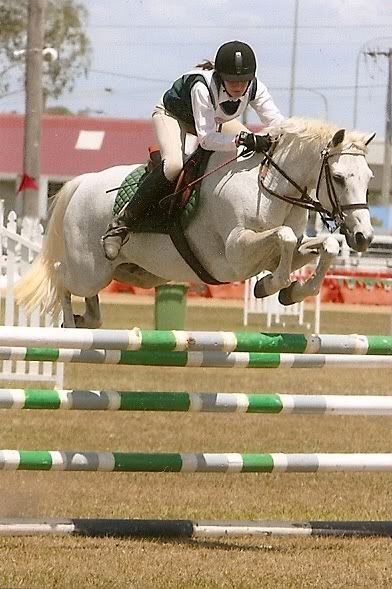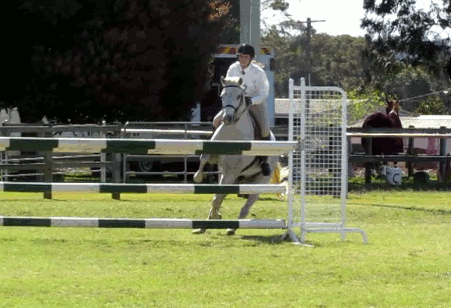 ---
"We are the light, in a street of sparkless matches" - Shaun Diviney
I absoloutly LOVE your horse Barefootbugsy! He has such a springy jump. And wow he can jump high!!!
---
Pocket - 8 yr old, 15.1hh Thoroughbred Mare
~You know you're a horse person when you say 'whoa' to your dog~