Silly girl!
---
Here's a 4-photo sequence of my Percheron mare who wasn't so sure about jumping these cones..heehee! And feel free to laugh at my expression. SO attractive.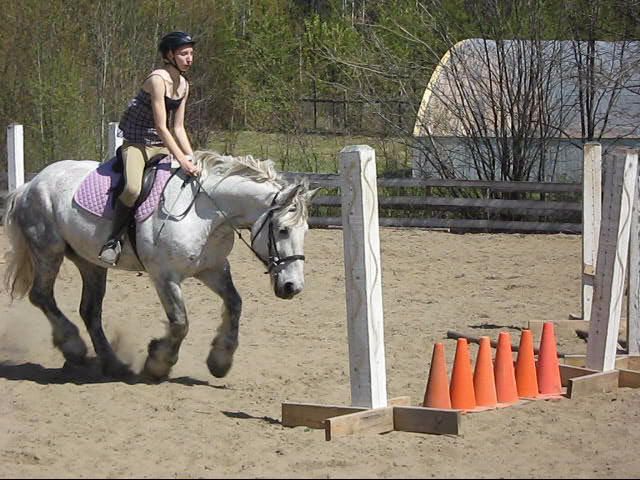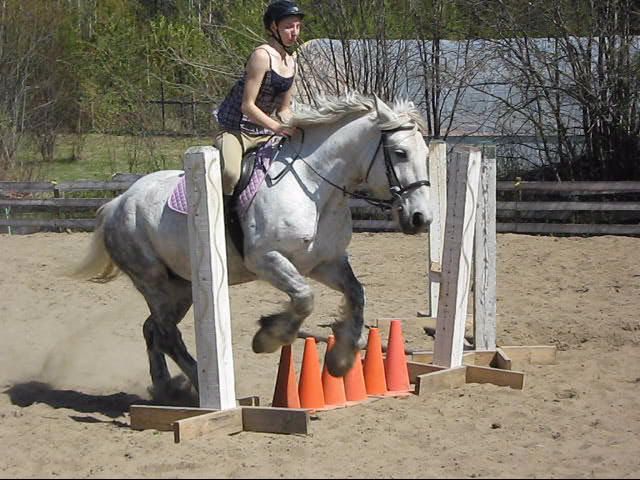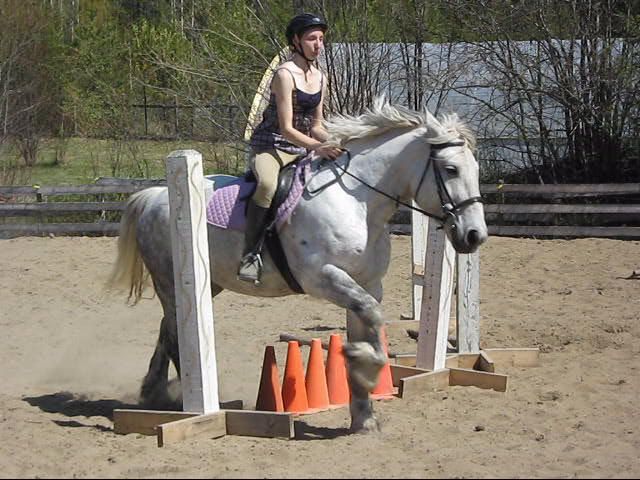 Hehe love the facial expression!
---
Ω Horses are a projection of peoples dreams Ω
haha shes so cute! I love your expression!
---
If there are no horses in heaven... im not going.
Haha, it's quite painful for me to look at; I thought Delta looked cute at least, if look look past all my horridness. Heh.
but you never yanked on her mouth :) which is GOOD! i know a lot of people that would have.
---
If there are no horses in heaven... im not going.
LOL indeed but I notice he is jumping to the sisde in this cas you keep the outside leg on and the inside rein a bit tighter.
i cant see the pictures... is that just me?
---
Keep your feet on the ground when your head's in the clouds.
I love your horse she is so pretty! She distracts the viewer from your expression!:) At least she jumped!
It looks to me like you were "kissing" at her to get to go over. "kissing" at horses always gives people the dumbest looking expression ha ha. So cute!!