trouble finding a saddle pad thats the right size for a 17 1/2 " saddle.
---
does anyone else have trouble finding a saddle pad that's big enough for a 17 1/2 inch saddle? i have 2 dif saddles that are both mid 1980s one is a Passier and sons K BAum and the other is a Jefferies "the Huntsman". the Passier and Sons has pretty forward flaps and is the hardest to fit but both are pretty hard. how do you ladies get a pad that fits an older and bigger saddle. the shape of the Passier seems different than the pads today.....just more forward but even with i try to add the extra inches into the length the pads seem too short down the spine and often the back of the panels (the cantel) is sitting right on the back stitching of the pad. I've bought 5 diferent pads trying to measure and buy the biggest ones i can find and i never seem to get one that really fits.

I want a fleece or faux fleece pad. is there any manufacturer that makes larger size fleece pads for a real world price?
thanks,
Angi
do you have pictures? I have a 17.5" saddle too.
Yes i have pics Posting??
---
how do i post the pics into the thread?
does it have tro be posted to something like photobucket first?
sorry never used this b4.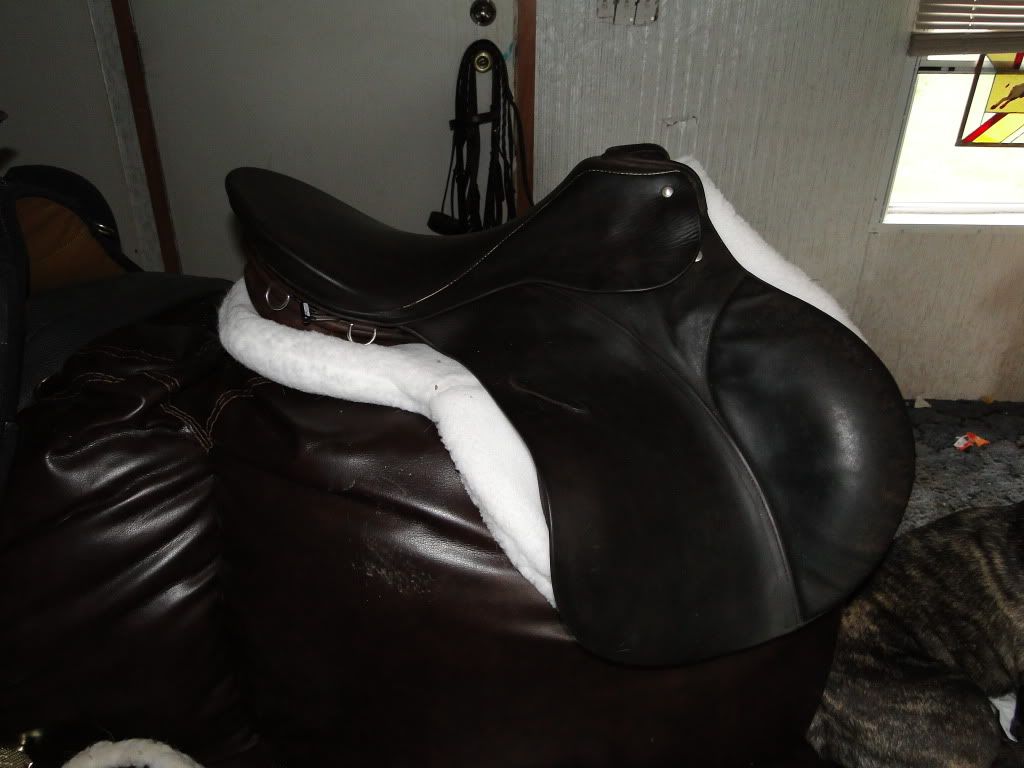 ---
Last edited by WildAcreFarms; 04-20-2011 at

12:21 PM

. Reason: trying to p ost pics
mine does that too. Maybe it's just me but it looks like it fits pretty well. I don't think you have any real issue.

If you know how to sew and you want longer pads maybe you can custom make the pads?


Oh and are those contour cute pads or straight cut...straight cut doesn't work with my horse or saddle...it kinda seems shorter and it bunches up on my horse.