Hermes Springer Tree's are far and above Stubben - by a long shot. Hermes Springer Tree's are the only saddles, that can have their gullets adjusted.

Stubben is low grade compared to Hermes.
I have a Stubben Edelweiss close contact saddle that I really like.

But I agree that it really depends on you and your horse.
---
You need to grab a hold of that line between speed and chaos, and you need to wrestle it to the ground like a demon cobra! ~ Ballad of Ricky Bobby

Antares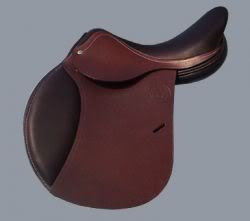 CWD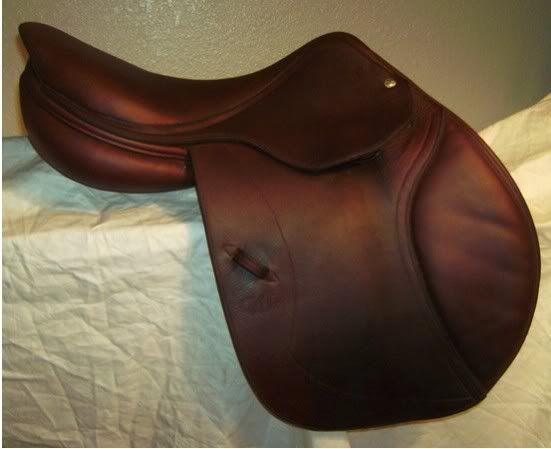 County Stabilizer (I've ridden in this saddle for years and I love the position it sits you in. It's amazing for jumping!) I have it in a darker colour than the picture.
Go with what suits you and what makes you feel comfortable!

I personally prefer Prestige jumping saddle and the green star model or a custom made Bruce smith jumping saddle. I prefer my close contact saddle with a medium depth seat and knee blocks. I am currently riding in a prestige green star and I just feel so secure! and have a great position! I can ride my babies through to my more exp horses, even when both are trying me out!
I have a Beval LTD2, and I'd highly reccommend it if you are in need of a close contact saddle. It doesn't have any blocks or anything, which some people don't like, but it allows a close feel of your horse, and teaches you to make yourself have the right position.

Many people at my barn have CWD's, and absolutely love them. They can be a bit pricey, but if you have the money I'd highly reccommend one.

I have heard good things about Butet saddles as well as some Pessoas (personally am not a fan, but hey). HDR saddles are less expensive and good quality for the price.

If you have the chance to test ride some saddles, I'd reccommend it, whether through a program at a tack shop or even just asking around. That way you can tell what you like and what fits your horse.

Good luck!