Showing
Join Date: Jun 2011
Location: Cariboo, British Columbia
Posts: 11,940
• Horses:
3
Welcome to this fun forum. Your horse is beautiful, thank you for posting her picture, I loving looking at everyones' horses! Looking forward to your posts.
Quote:
Hello,
I feel that I have no need to be formal about this.
So I'm Phoebe I am from South Australia,
I have been riding for about 2 1/2 years and I have just had my horse Bella for a year this month.
Here is Bella: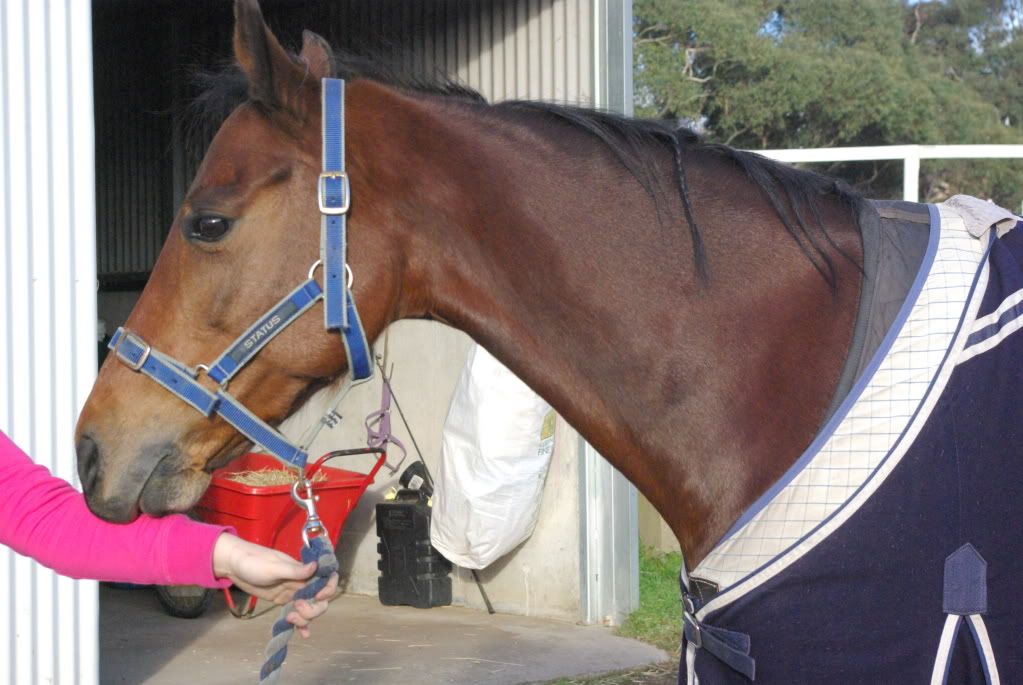 She is a 14.2hh Riding Pony however she is a galloway. Dressage and Hack pony won her class in Brisbane Royal with previous owner/s. She is a beautiful horse which I love to death :3
I have nothing much to say about myself but I love horses and I love art, drawing and creative stuff.
Welcome to the awesome horse forum x) I am South Australian too