Greetings from a Canadian
---
I forgot to introduce myself when I first signed up so I'll do so now.
I'm Paige. I grew up riding on the back of many faithful ponies who had to put up with me. I did a lot of hunter/jumper showing back in the day, a bit of barrel racing, dressage, cattle penning... basically you name it and my pony use to do it. She's pushing 30 now and I have six other horses besides her. I mostly ride bareback now on the trails but every now and again I'm known to go back to my roots.
These are my horses.
Greylite, the pony who started it all. She's a 28 year old POA mare. My family has had her 10 years.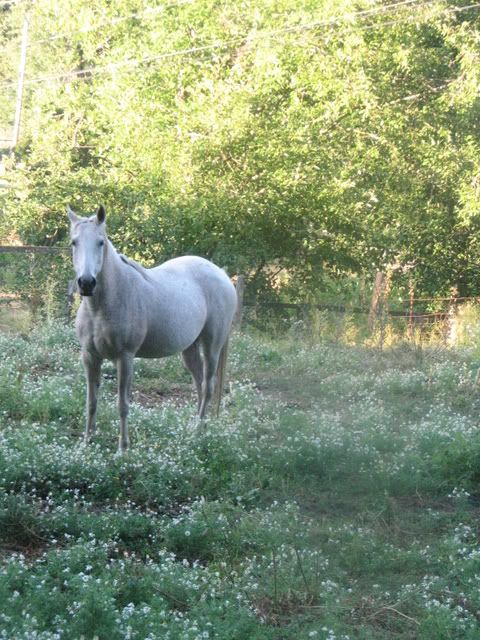 Shatefah (pronounced Shah-ti-fay), my second horse. She's a 17 year old Polish Arabian. My family has had her 10 years. She was our first rescue and what inspired us to take on some severe cases. She was due to be put to sleep when my Grandfather bought her and gave her to my mother. Needless to say her behavioral issues are no more. She is now one of the kindest, most polite horses anyone has the pleasure to be around.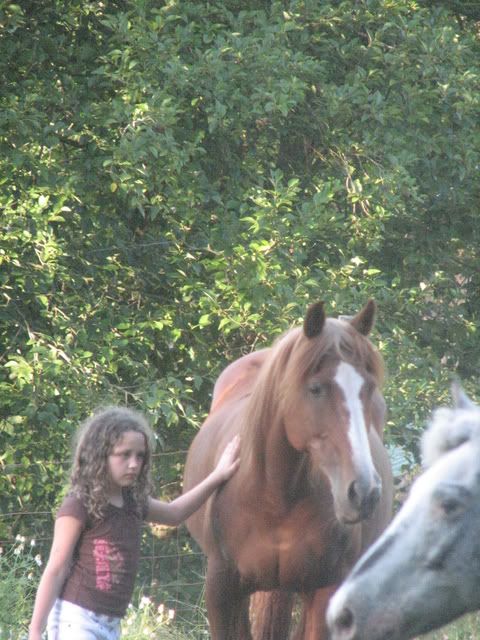 Next comes Spirit an Arab/Quarter Horse mare who's been in the family for seven years. She's blind in one eye and loosing her sight in the other. Vet guesses her age at 18-20.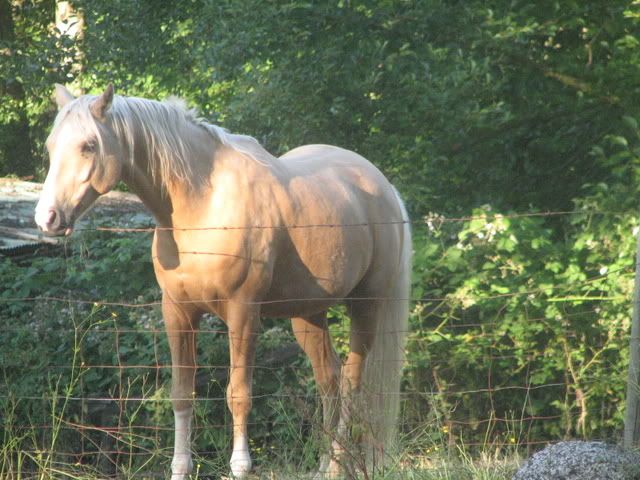 Cougar is my main riding horse. He's a triple registered six year old 3/4 Arabian 1/4 Quarter Horse. He's a real pain in the rump but I love him regardless. I've had him for three years.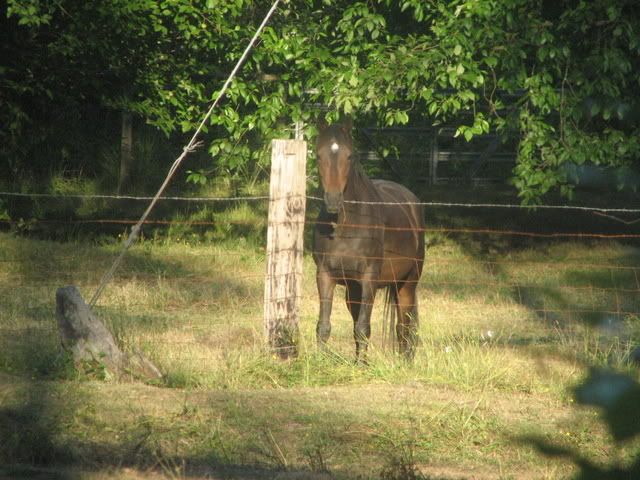 KD is my mother's riding horse. She's a 7 year old Arabian/Appaloosa cross. We bought her at the same time as Cougar.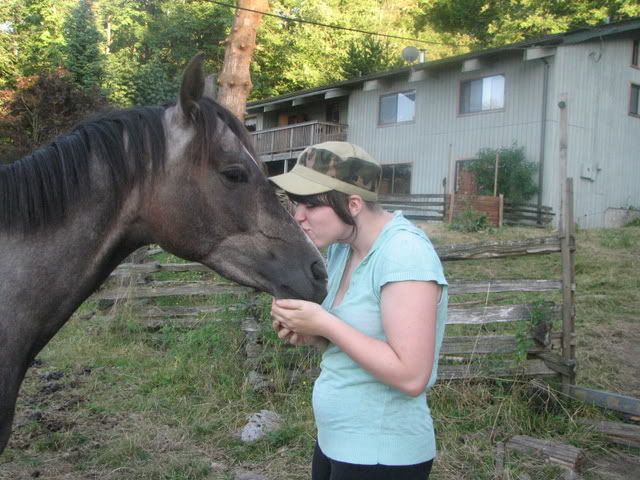 Princess Diamond aka Baby D is KD's two year old daughter. She's 1/4 Appaloosa and 3/4 Arabian. She's been with us since birth.
Last but not least is Lexci. She's a 13 year old Arabian rescue mare. She has heaves, previously foundered and was on her death bed when she arrived. The vet didn't give her 24 hours to live .She's doing well know and is finally keeping her weight on. She's been with us for just shy of a year.
Welcome! Your horses are just beautiful! What a wonderful thing you and your family have done by taking them in and nursing them back to health.
---
Stella - sweet, timid, elegant, lovely, lively, amazing
Luna - large, unattractive, naughty, adored

Welcome! Beautiful horses.
---
Life is hard enough on its own, please be kind.
Welcome to the Forum!
Your love for helping horses is inspiring! You did such a great job with them!
Happy posting!
Welcome, your horses are adorable!
Where abouts in Canada do you live? I live in Ontario, just outside of TO
Welcome to the Horse Forum!
Have fun posting.
---
Ride more, worry less.
Welcome to the Horse Forum!
Nice to meet you! :)
---
3 barrels , 2 hearts & 1 passion
Started
Join Date: Apr 2007
Location: Australia-The best Country!
Posts: 2,192
• Horses: 0
Hey Paige!
Welcome to thee HF! Have fun and enjoy posting!
---
Rach
WE ARE GEELONG! THE GREATEST TEAM OF ALL.....
Welcome from another Canadian! <waves>

Your horses are all beautiful!!