Hello!
---
hey i registered ages ago..but didnt come on here alot
but now i am on here for sure!
my name is ellie and i live in latchingdon, nr maldon , essex
we have 7 horses, 6 at home and 1 at a friends (considered mine, but dont pay for it)
we also have 5 dogs
and i have 2 hamsters!
i think it will be easier to explain the horses now, they are mostly all old, but rideable <3 because we have lived here for 10 years now!
MOLLY
Molly is a cob
she is quite old (i dont know)
she is my mums horse
she is 15. 2 hh
KAMI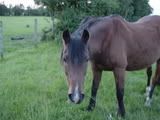 Kami is a pure arab
he is the oldest on our yard, but is still able to be ridden lightly and still jumps, he is a pleasure to ride
he is my horse
he is 14.2hh
ANGEL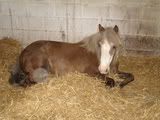 Angel is a pony
she is my 2nd pony and taught me to sit bucks e.t.c
she was born 2 days after me
she is my horse
she is 12.2 hh
LUCY
lucy is a pony
she is my 1st pony
she is very strong
she was bought from a riding school and she was going for dogs meat :o
she is mine
she is 12hh
PRINCE
prince is a througbred (*sp?)
i havent rode him
he is a gently iron giant and is my mums
he is 17hh
BILLY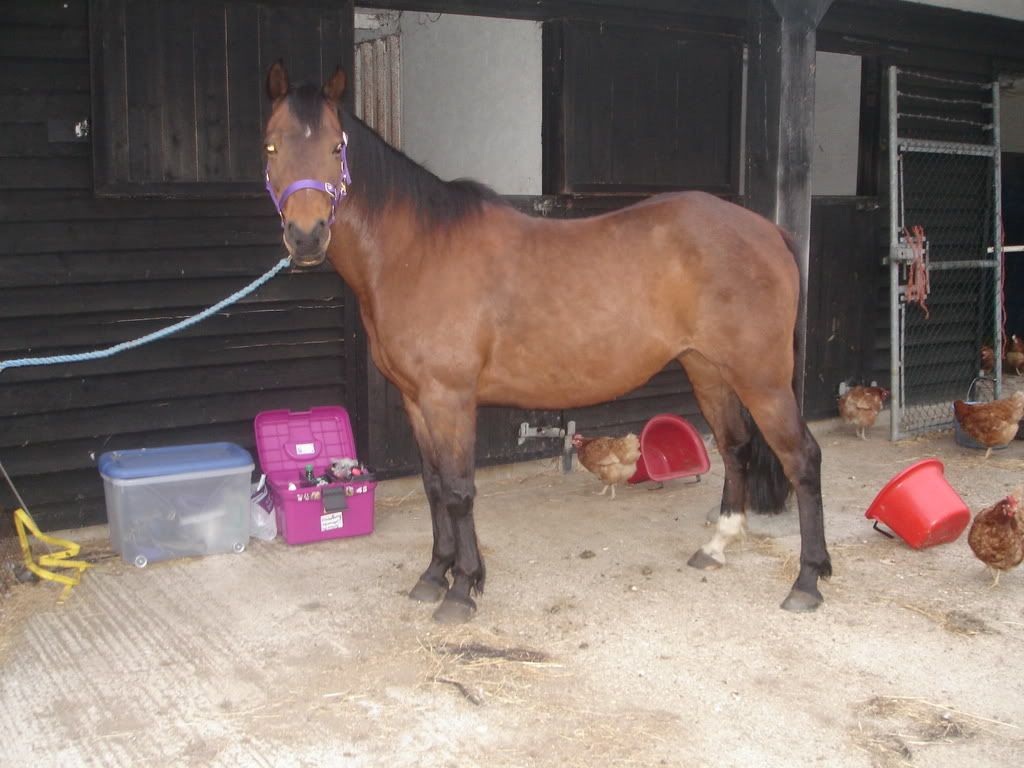 Billy is known as my star at home! he has helped me soo much
he is an arab x
i ride him every day
me is mine
he is 14.2hh
he is 19
FLASH
(please no comments on my position)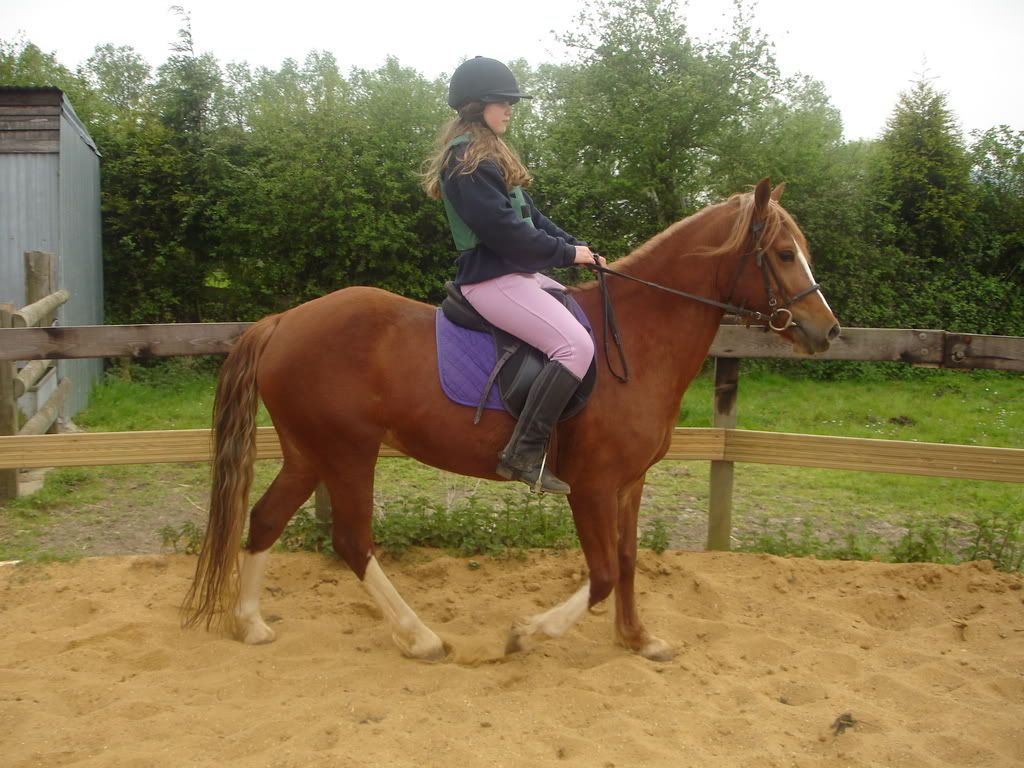 Flash is mine, but we dont pay for her if you get what i mean
she is a welsh section D
I ride her nearly everyday
she is only 4 so she is really green and still learning but is picking it up soo easily
she is 14.2hh
watch this and you can find out more!
Check this out
http://s174.photobucket.com/albums/w104/ga...nt=b8517c30.pbr
sorry the pics are big.....will sort them out soon
i will update it asap!
It's nice to have you here for sure!
---
WHATS REALITY?
your album on photobucket was private...

Your pretty lucky to have so many horses that are yours....do you still ride them all?!
Trained
Join Date: Sep 2007
Location: Hatton Vale, QLD, Australia
Posts: 5,227
• Horses:
7
hello hello :)

your horses are gorgeous :) welcome to the forum
---
"I whisper but my horse doesnt listen...So I yell!!...He still doesnt listen"
Welcome you have really pretty horses :) :) :) :)
---
3 barrels , 2 hearts & 1 passion