Hello all...new here
---
Hi everyone
I'm Kayla and I live way downunder in New Zealand
I'm 16 and I have one horse - Grover. He's an appy x QH 15.2hh 13 yrs old and an absolute dude..although very clumsy and silly at times!
Heres some pics of my boy (fingers crossed they work)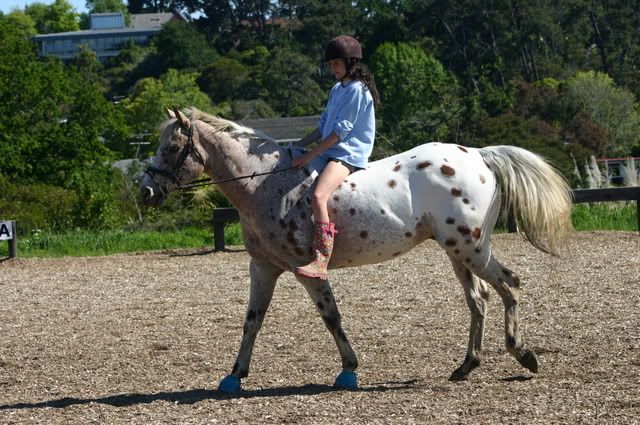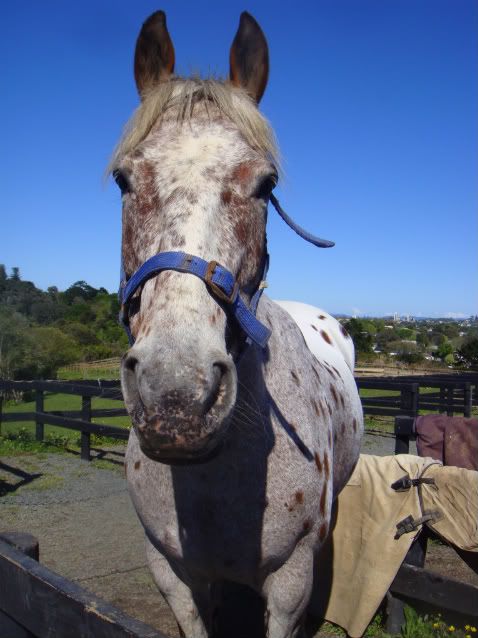 awww what a lovely horse! welcome to the forum and have fun posting. Glad to have you here :)
Welcome to the forum!

I adore your horse! He's just gorgeous. O.o
---
Fabio - 13 year old Arabian/Lipizzan gelding

~
Rest peacefully, Lacey.

welcome, and what a sweet looking horse you have..
Welcome to the forum! Your horse is gorgeous! :)
---
Britni & Halo (2009 QH filly)
Thanks guys :) I'm enjoying it here already!
Welcome to the Forum,
I love NZ. I've been there a few times.
What a pretty horse! Do you compete?
And I love your gumboots!
Haha they are awesome gummies
We try to compete..floating is his vice unfortunately so we're working on that!
Welcome
.
You've very nice horse.
---
"On hyviä vuosia, kauniita muistoja, mutta kuitenkaan, en saata unohtaa,
Että koskaan en ole yksin, varjo seuraa onneain.
Vaikka myrsky hetkeksi tyyntyykin, varjo seuraa onneain.
Ja pian taas uusin hönkäyksin, varjo seuraa onneain.
Hei tuu mun luo, pieneksi hetkeksi. Puhutaan, varjoni, valkoiseksi enkeliksi."
Pelle Miljoona - Varjo seuraa onneain