Hello from Chicago!
---
Hi All!
I live in Chicago and am currently training a 17.3h OTTB gelding for dressage and have a 26 yr. old OTTB who I used to event with in high school. Looking forward to enjoying the forum! =)
OOPS! Didn't realize that, thanks for letting me know. Well I don't have many pics of me riding (difficult when I'm the only rider in my family and of my friends) but I'm attempting to upload a pic of Romeo, my dressage project! I will definitely have more later as I plan to utilize the critiquing section of this forum!! =)
Welcome! I'm about two hours north west of Chicago. :)
---
Proud owner of ~Mana: 6yo Arabian gelding~Pearl 13yo Arabian~Danzer 14yo Arabian mare~ Tiny mini filly
Welcome. Nice horse. good luck with your dressage! =)
Yearling
Join Date: Aug 2010
Location: Gold Coast, Queensland, Australia
Posts: 926
• Horses:
3
Hello =)
---
Horsey Hello and welcome
!! I to have 2 Thoroughbreds, 17.3 thats a "big" boy! (woah....
) and he is very handsome one at that!!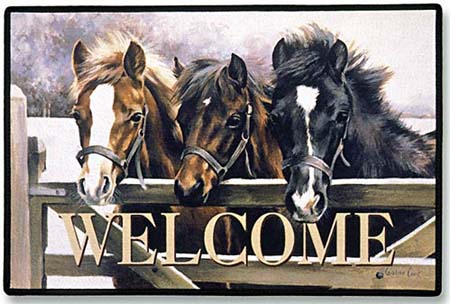 ---
The Perfect Day-
Going to bed with a Dream
and waking up with a Purpose!