Hello everybody!
---
Hello everybody!
I'm new on this forum and I wanted to introduce myself.
My name is Bianca and I am 20 years old. I live in the Netherlands, so my English isn't that good haha.
I hope I will have a lot off fun on this forum!
Many greets from Bianca
and from my Horses.
Welcome, Bianca. It's neat to see where people are from, and I'm already seeing people from all over the world. I have a Dutch background, though I was born in Canada. My parents both immigrated from the Netherlands back in the '70s. I speak Dutch, though not as well as I used to. If you don't use it, you lose it, and I don't use it too much these days. Oh well.

Looking forward to "meeting" your horses as well.
Hello Bianca! :) Welcome to the horse forum hopefully you have as much fun as most of us do. I look forward to seeing your horses as well!
---
♪♥♫ A horse which stops dead just before a jump and thus propels its rider into a graceful arc provides a splendid excuse for general merriment.
~Duke of Endinburgh ♪♥♫
Welcome Bianca! Please share some photos of your horses with us!
---
Being horseless is the pits!!
Wow, thank you for your comments!
@ Tsaraph: oh that's nice that you can speak Dutch to! I can understand that you don't speak it as well as you used to.
And thank you for your interests in my horses. I add them on My Horses and 3 pictures of them on my album. So you can see them.
WELCOME!!
You have a fjord!! I love those horses. You need to try this mane clip!! Good luck!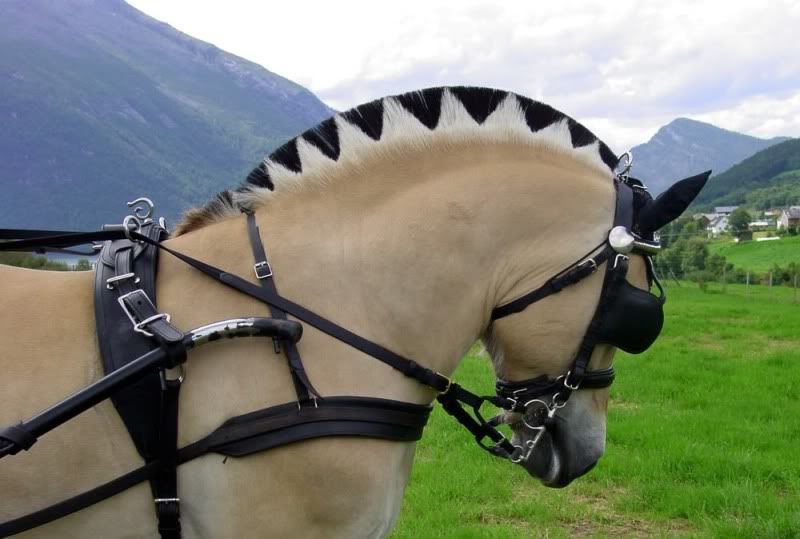 Tsaraph, you ought to practice your language skills by doing PM's with Hollandgirl all in Dutch.
Thank you, Allison Finch!
Well, it is very difficult to cut that mane clip haha, but I can always try it!