Hello everyone!!
---
My name is David and I got my first horse three weeks ago. My girlfriend also has two mini's and an appy and she is a member here too. Anyways I'm a college graduate with my degree in Auto Technology and Mechanical Engineering. I haven't been around horses in wow, 12 years. Grew up on the farm for I know all about Bovine!! Well about my horse, shes a 16 year old Percheron/Standardbred who stands around 17 hands and her name is Tops. She's a big sweetheart!! I started her retirement from the Amish. They used her for a buggy horse until she was 8 and since then shes been in the fields. I don't know too much about horses so between my g/f and this site I'll be an expert!!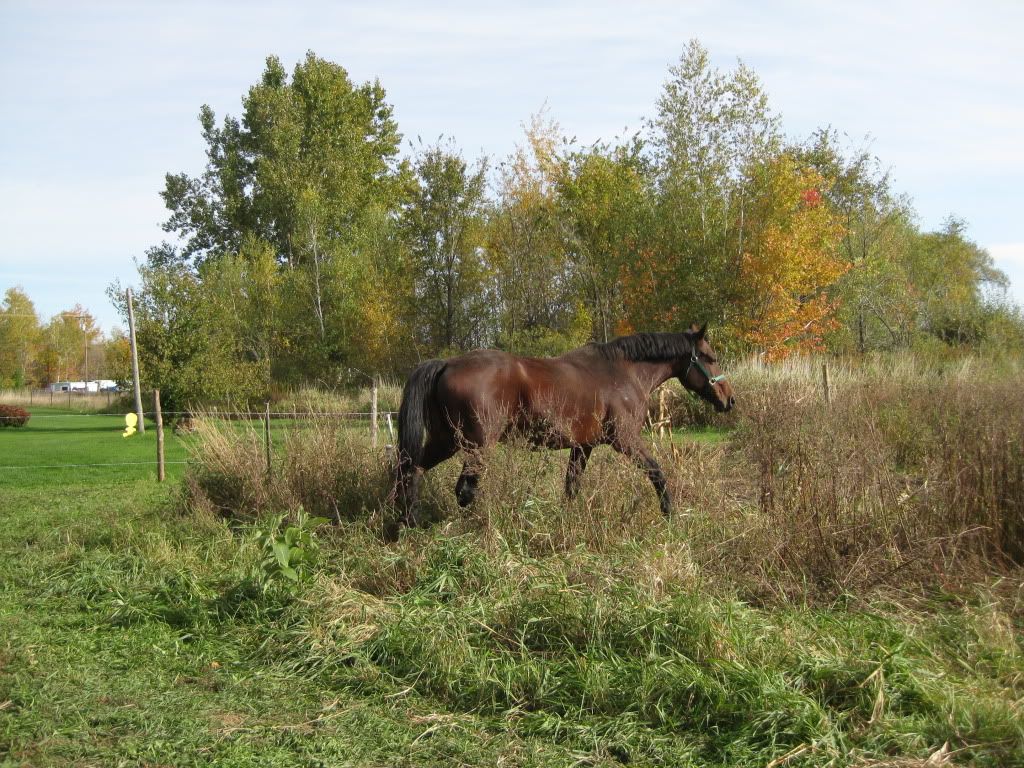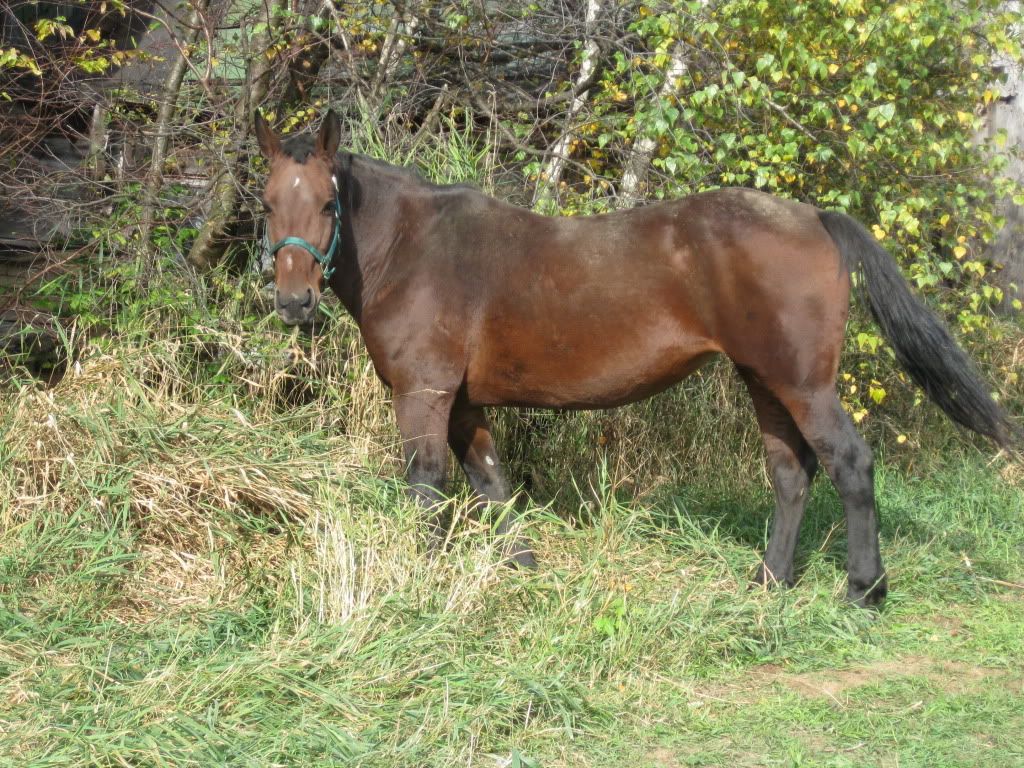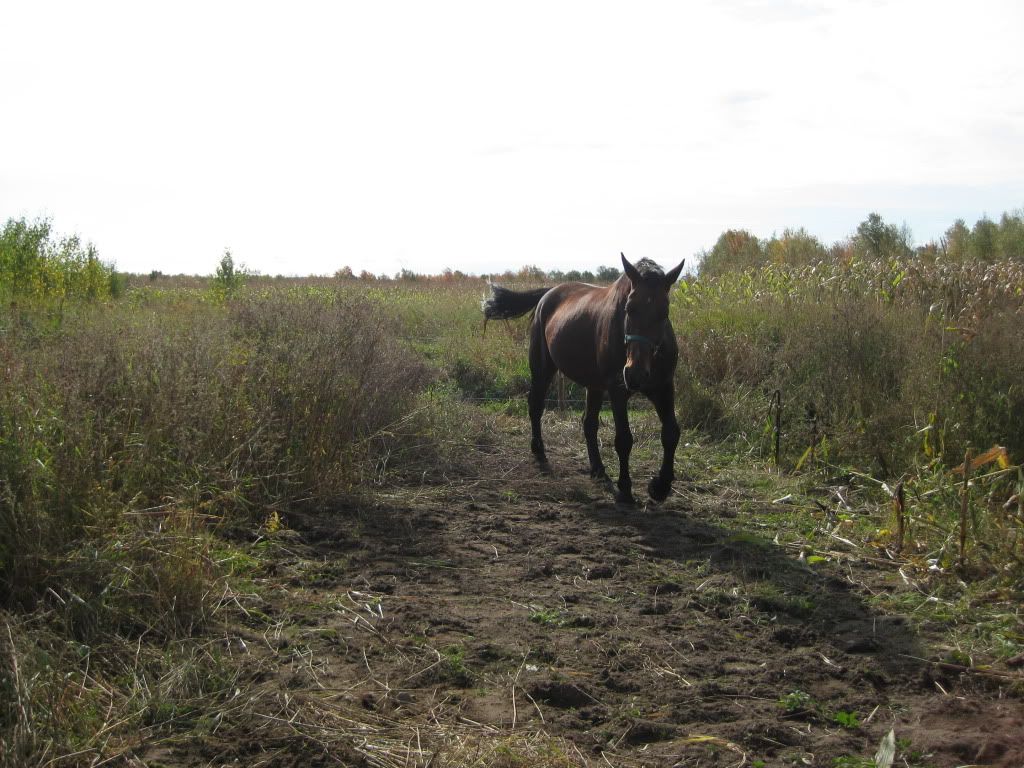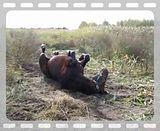 Hey welcome to the community :)
Your horse looks so pretty.
How are you guys getting along with each other?
---
:~: A Horse Is An Angel Without Wings :~:
Thanks!! We get along great. Shes really happy to see me in the morning.
Welcome to the board! She is a stunning horse! I love draft crosses.
Lovely horse... I love drafts and draft crosses. Great bone! Have fun with her!
Hello David!! Welcome to the Forums!! Your horse is a sweetheart! And the photographer isn't too bad either... oh wait that was me!!! Hahaha I'm the girlfriend he talks about, I made him join!
Hahaha yes the pics are awesome because of you babe.
Hello to you both, you have a very bonny mare there
Thats good, im glad you guys are getting along :)
What are you going to do with her?
---
:~: A Horse Is An Angel Without Wings :~:
welcome from CA! :)
---
:: Karley ::
Tucker WB/TB- 11 yr
Speedy QH/TB- 22 yr