Hello!! FL here =)
---
Hi everyone!! My name is Shannon, I am 22 and own two Quarter Horse geldings. Pokey is 29 and I have had him for 16 years, he is happily retired now. My other boy is a 3 yo grade QH named Midas who is my new project and eventual trail horse. I've been riding personally since I was 5 and while my main type of riding is on the trails, I have interests in both english and western and would love to complete lower level events and endurance riding some day.
My old guy: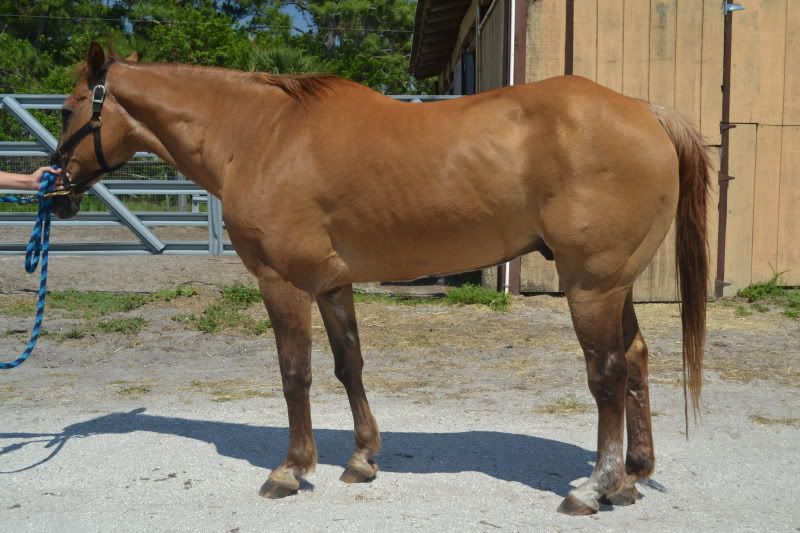 My new guy:
Both meeting for the first time:
I look forward to becoming a member of the community and meeting other horse people, happy trails!! :)
Love your boys! Welcome to the forum.
Green Broke
Join Date: Jun 2009
Location: Was in Ocala, Fl Now In West Union SC!
Posts: 3,175
• Horses:
1
Hello from another floridian! where are you located if you don't mind me asking?
---
My name is now my horses on a dor not my horse sonador
Cute boys!
Welcome to the forum
---
Barrel Racers- We aren't afraid to get a lil dirty
You Wish you could ride like a Barrel Racer
Banned
Join Date: Jul 2009
Location: In a land far far away, or so I wish.
Posts: 12,825
• Horses: 0
Welcome to the forum!
Thanks guys!! I am located just south of Sarasota :).