Hello from Georgia!
---
Hey there!
My name is Jessica, I'm 16 years old and I'm from Georgia. I lease a wonderful Quarter Pony gelding named Snip and I can't wait to get to know everyone here!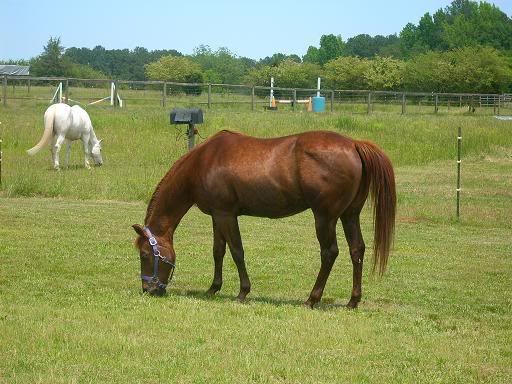 Hi Jessica! :)

Welcome to the forum!

I love Snip, he's very pretty
Hey welcome to the horse forum community!
Very cute horse !
---
Trained
Join Date: Sep 2007
Location: Hatton Vale, QLD, Australia
Posts: 5,227
• Horses:
7
hiya
welcome to the forum
---
"I whisper but my horse doesnt listen...So I yell!!...He still doesnt listen"
Welcome :)
---
3 barrels , 2 hearts & 1 passion