Hello from Indiana
---
I actually started an introduction thread in another board, I didn't see this one.
My name is Anna, I am 52 years old. Not a horse owner at this time, I have owned 2 in the past, a bay half Arab named Star and a buckskin TWH/QH cross named Buck. At this time, I volunteer at a horse rescue called A Hoof & a Prayer, and I am training an Appaloosa yearling filly named Jewel there. My first time starting a baby, and she is a joy to work with. I am hoping to be able to adopt her.
I also have 2 Gordon Setters, a Papillon, a Rat Terrier and an elderly Papillin mix, plus 2 cats.
My hobbies include writing, collecting/customizing & showing model horses. I am hoping to get to know other horse lovers and learn about them here.
Me & Jewel: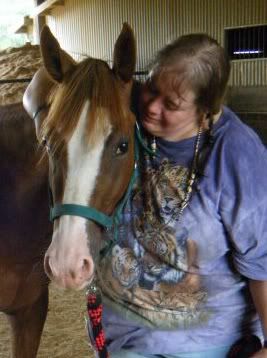 She's not exactly spooky!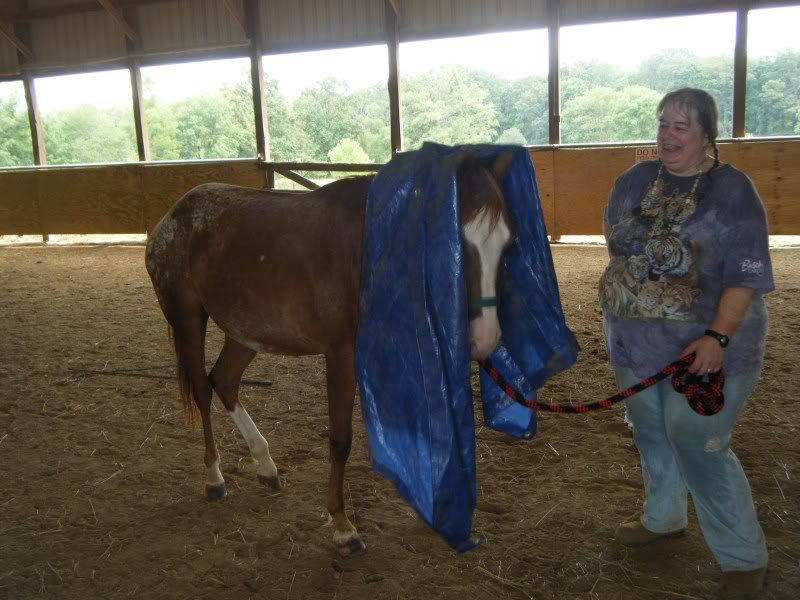 More pictures of Jewel: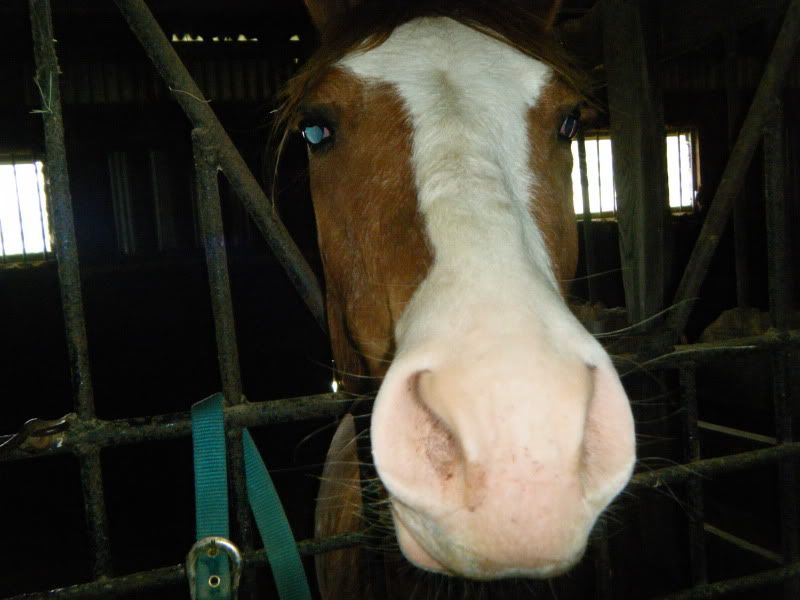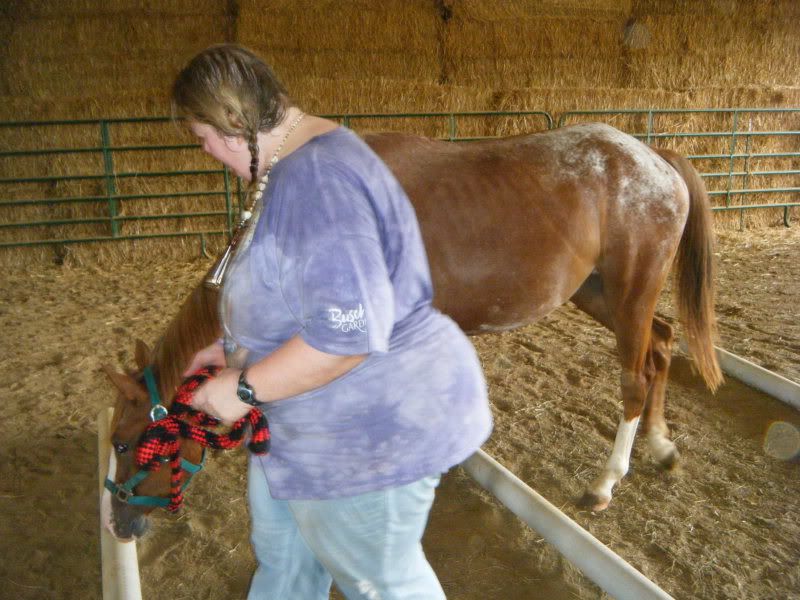 .
Welcome to the Horse Forum
Hope you do well with the new baby
.
---
May all your Trails be happy and safe ones
Kevin
Welcome!! So happy to see someone volunteering for such a good cause!
---
It's a lot like nuts and bolts - if the rider's nuts, the horse bolts! ~Nicholas Evans
welcome to the forum you will meet a lot of good people here It is a wonderful thing you do working at a rescue place thank you for helping them out
---
ride a draft and see the world differently
Thanks guys! The rescue has been the best thing that has ever happened to me. After a bad fall in 1986, I had almost no horse time in my life. I feel like a Hoof & a Prayer has given me my soul back. I have said many times, they are saving more than horses there.