Hello from Mississippi!
---
I was told of this place by Katesrider. I've been lurking for a while and finally decided to get involved.
I have two horses, but only one is mine. The other belongs to my mom. The only pics I have a really, really old, so I'll have to take some new ones. Here's the best I have, though.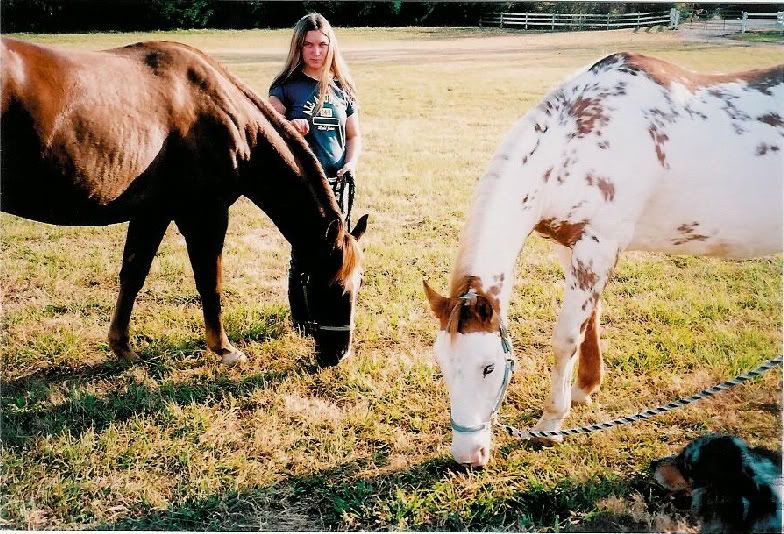 My horse, Romeo, is a liver chestnut Quarter Horse gelding, and my mom's horse, Juliet, is a paint mare.
Just wanted to say hey
Howdy Picklepaige, glad to see you're getting involved now
Welcome. You have beautiful horses!
---
What doesn't kill you makes you stronger.
We're not dead yet.
CJ Duchess: You float like a butterfly...