Hello... new here
---
Just wanted to say hi and introduce myself.....
I own a 16.2hh black 6 (going on 7) y/o Perch/TB cross named Odin. I've had him for a little over 3 years now and bought him as an unbroke 3 y/o after a 8 year hiatus from riding.... He's been undersaddle now for almost 2 years.
He was a very troubled fellow, but has come a long way through a lot of hard work and patience. We hope to do some lower level eventing sometime in the future, but for now we are building our foundation in dressage.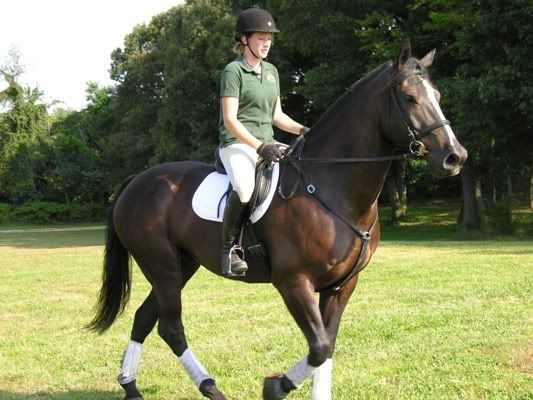 Welcome to the forum your horse is lovely looking
Wow he is stunning! Welcome to the board!
Hi, I'm also new, and (I know this is gonna sound so stupid) I can't find where you're supposed to put your own post up!! I looked every where and I know it's gonna be in the most obvious place ever, but since I can't really make a post about it I figured I would just ask somebody :) hahaha. Oh yeah, your horse really is gorgeous
---
Last edited by Dani9192; 01-01-2010 at

11:13 PM

.
hi...
left side of the screen at the top of the threads theres a "new thread" button
Green Broke
Join Date: Mar 2009
Location: Kansas in the summer, Kentucky most of the time
Posts: 3,028
• Horses:
3
Welcome to the HF community! Your horse is absolutely stunning!

I love Draft crosses :) my horse is a 3/4 TB 1/4 Shire!

Happy posting!
---
Look like a SUPERSTAR, Ride like a FOUR STAR, Win like a ROCKSTAR
Eventers: Making BAD Dressage look GOOD!