Hello from New York
---
Hey everyone! My name is Jenny and I'm 17 years old. I bought my first horse in January and love him to pieces. I'm an intermediate rider. I usually ride English, but for trails I ride western.
My horse is 9 years old and was gelded just two years ago
so he does like the mares at the stables
.
Here's a picture of him and me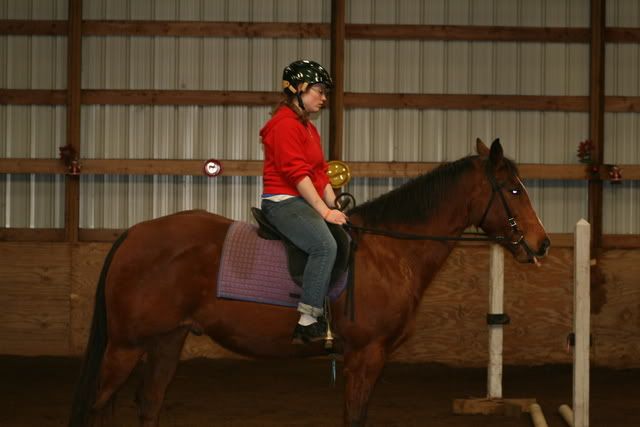 Anyone notice what he's doing in the picture? haha
Also I'm not photogenic at all...so I hate my picture taken. My dad who took the above picture would not stop bugging me about wanting to get a picture that I finally gave in.
Hey Jenny; welcome to the Horse Forum!
Aww your horse is soo cute; LOL I see his tongue sticking out a bit!
:P
Have fun posting & enjoy it here!
---
Ride more, worry less.
Hi and welcome to the Horseforum.
welcome welcome!! have fun chatting and I loooove your baby!
Welcome!! He's sure a cutie!
Welcome!! :)
---
3 barrels , 2 hearts & 1 passion