Hello! :) Newbie here!
---
Hey Guys! :) xx
I'm Amy, I've just turned 18 and am new to this, I am a member of other horse forums but I thought i'd check it out here.
I own a 15.3hh Piebald Cob named Darcy (Mr Darcy) and hes 11 this year.
I have owned him since June 2007 and do a bit of everything with him.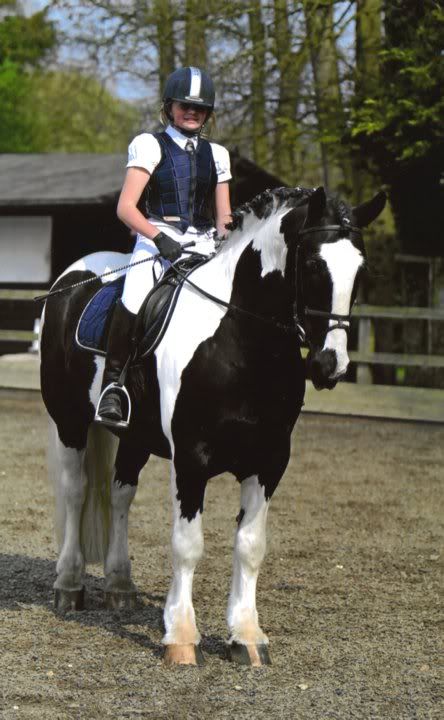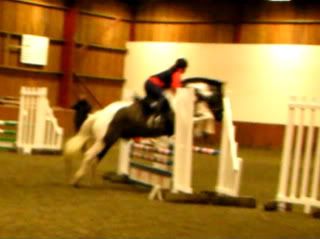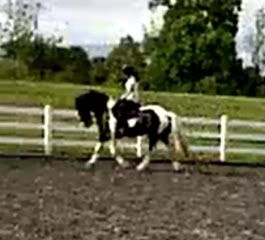 Will post some more pics soon I'm sure :) xxx
Green Broke
Join Date: Apr 2009
Location: Queensland, Australia.
Posts: 4,488
• Horses:
1
Welcome to the forum, everyone is lovely here. I like your horse alot and your a nice looking rider.

If you ever need a hand working the forum, feel free to ask.
---
Sir Success. Eventer.
2000 - 2013,

Hello, welcome to the forum. snazzy horse there! Looks beautiful!
Hello and welcome. You have a beautiful horse!
Welcome! lovely boy you've got there!!
---
the hardest part of riding is the ground... yup sounds about right
Hello welcome i love your horse :)
---
Squirt*19yr cremello pony
Welcome to the forum! And your horse is gorgeous!
---
<3 Dallas, Dakota, and Shaymus <3
RIP Shaymus 8/16/13
Hi there and welcome to the forum! beautiful horse!
Hi Amy! The Gypsy is my dream horse and I hope to have one some day, so I am very jealous of your beautiful horse. I hope that you enjoy the forum!!