hello from Poland
---
hello,
I'm new here, my name is Marta, I'm 25 years old and I come from Poland.
I've been riding for over 15 years and I own a wondeful warmblood gelding. He's name is Herr - Galli but everyone calls him Galant. He was born in 2001 and I bought him as a 2 y/o . We do some dressage work and sometimes jump.
I love talking about horses and meeting new people so I think that I found a right place,
Looking forward to talking to you :)
that's me mounting Galant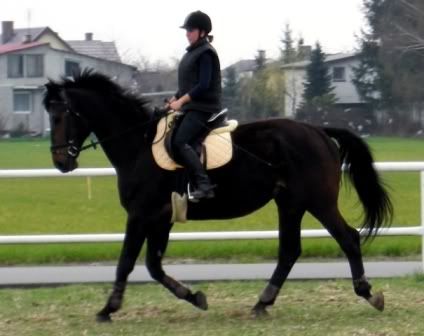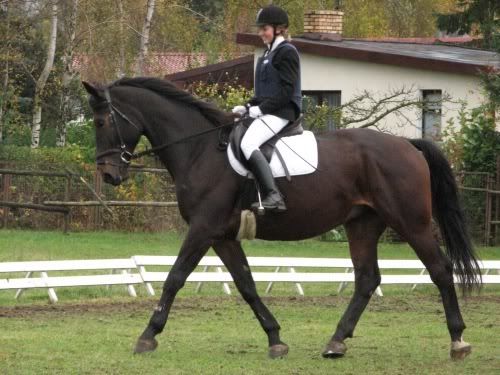 this is my love: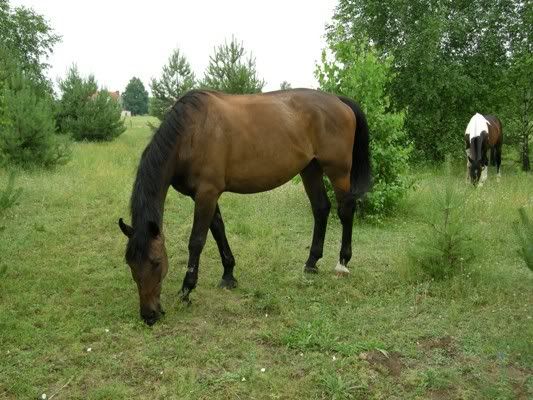 Trained
Join Date: Sep 2007
Location: Hatton Vale, QLD, Australia
Posts: 5,227
• Horses:
7
hiya
welcome to the forum :)
your horse is gorgeous
---
"I whisper but my horse doesnt listen...So I yell!!...He still doesnt listen"
Welcome.. I am new here too!!!
Your horse is BEAUTIFUL
OMG ur from poland!!! im POLISH!! haha.i don't speak it but i am polish.thats cool.gorgeous horse too.love the name galant
Welcome to the HF Marta!
---
3 barrels , 2 hearts & 1 passion
Welcome to the Horse Forum, Marta. :)
Have fun posting!
---
Ride more, worry less.
welcome!
powitanie , i mile widziany do forum!

Okay, so I dont remember much Polish.. how did I do?
ahh thast pretty cool stepher.yeah so my dad and ncle went to polish school and they know a little bit but i know absolutely nothing!
---
If my horse doesn't like you then I don't either.Deal with it!
oh yeah one more thing...im gonna come to poland and steal ur horse.hes very cute.and i think i already said this...i love the name galant
---
If my horse doesn't like you then I don't either.Deal with it!