Hello from WA!
---
Hey everyone, I figured I'd wander over and join this forum because I'm a forum addict :P
I currently have two Quarter horses, Scooter and Baby. Scooter is a 16 year old saint gelding, and Baby is an 8 year old less-than-saintly gelding. I also have a retired Appendix QH named Chip that I used to barrel race on. I love them all dearly.
I do reining, WP, EP, and extremely low levels of Dressage on Scooter, but reining is our main thing.
I'm also hoping to use Baby for reining, he's had about 90 days of training in it and I'll be tuning him up soon. We're just going to feel around to find what he likes/what he's good at (I've only ridden him a few times, as I just acquired him recently) He was originally supposed to be a barrel racer, but we don't really think he's cut out for it! Haha!

So that's basically it, I'm excited to be a part of a new forum and hope I can learn from the members here! :)
---
Last edited by Kayty; 02-26-2012 at

12:57 AM

.
Hey neighbor - what part of WA are you in? We are in Shohomish County
Showing
Join Date: Jun 2011
Location: Cariboo, British Columbia
Posts: 11,779
• Horses:
3
Welcome to the forum. I am your neighbor to the north, BC.
I'm in Eastern, WA. Specifically Spokane county. Thanks for the welcome! :)
Welcome to the forum!! Please share some pics with us.
---
Being horseless is the pits!!
This is Scooter a few weeks after we body clipped him (except for his muzzle and legs, he isn't too excited about clippers on them.) He's normally a chestnut :) Ignore how far my saddle slipped back haha!
Here he is normal color: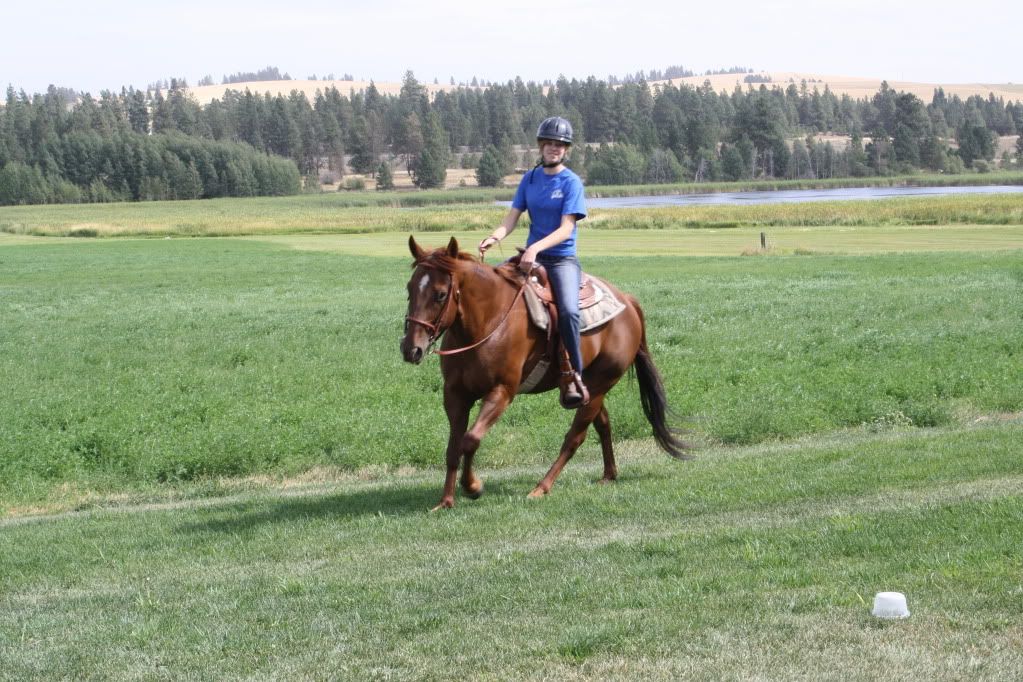 This is Baby, being Baby: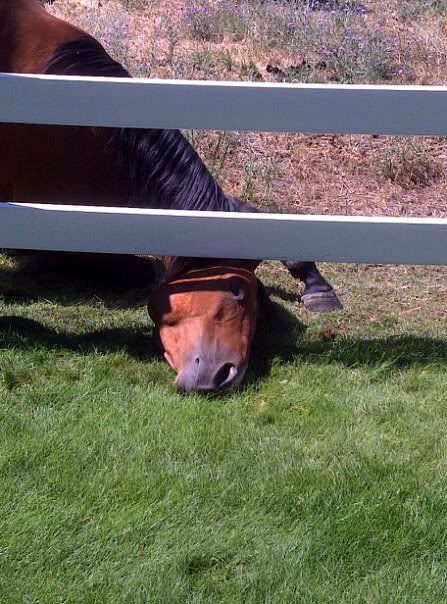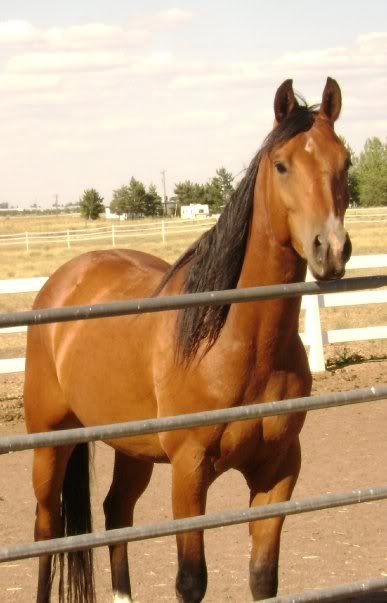 He's grown up to be very handsome, I've known him/his owners (I lease him) since he was a baby.
Here's a picture of him with his momma when he was itty bitty, I can't remember how old he was in this.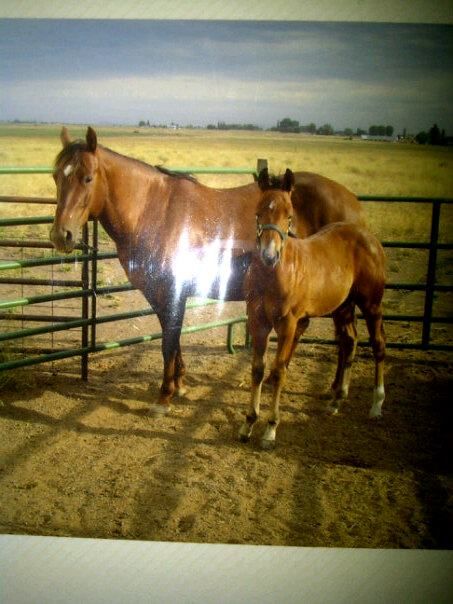 And this is Chip:
This is when he was about 14? At our first show.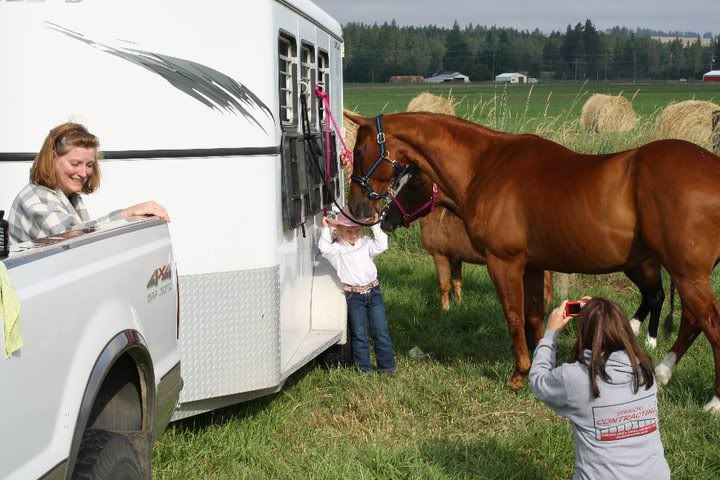 Right before showmanship: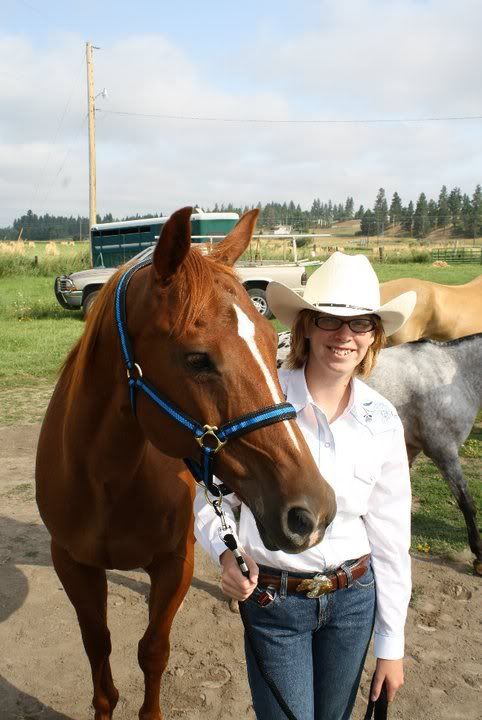 4 years later, at our last show together, he is 18 in this:
Then doing some speed event, not the best photo ever but I mostly have video of me gaming on him.
I love my old man! We just retired him last year, his hips just quit working like they used to, he's a pasture puff now! :)
Okay, I think I'm done dumping pictures on you guys now!
welcome to the forum very nice pictures
---
ride a draft and see the world differently
Your horses are beautiful and welcome to the forum
---
The horse stop with a jerk and the jerk fell off
Great pics, your horses are stunning!!
---
Being horseless is the pits!!
Welcome! I am from Bellevue. Love the countryside around Spokane. total horse country.