Hey there!
---
Hi! I'm new to the neighborhood so thought I'd introduce Jack and I. My name is Jen and I live in Indiana. I have a 4 year old gelding named Legends Captain Jack, and I have been kind of apprenticing with a gaited horse trainer for the last few years. Jack is my baby and I am completely infatuated,lol. His mama was a gaited Morgan and his sire is Legends Storm Traveler, a champion Rocky Mountain Stud. Ok done with the boring part and now to the pics!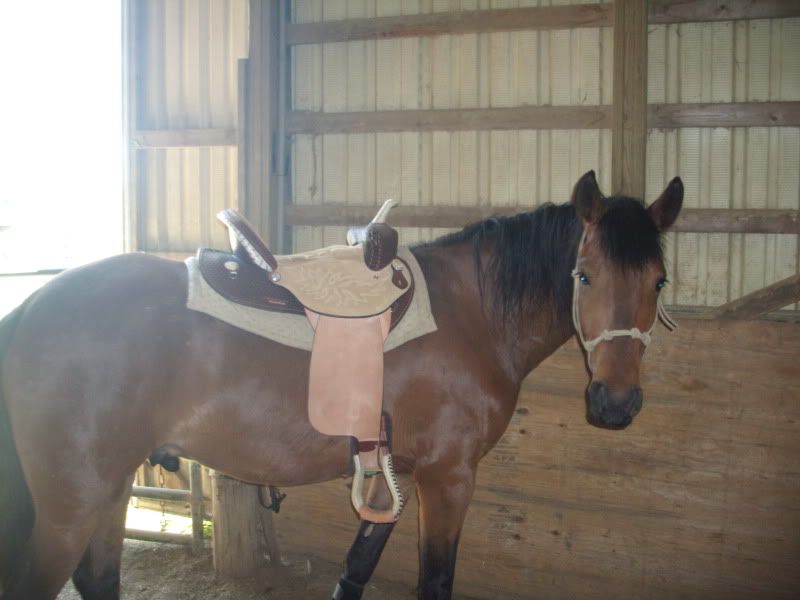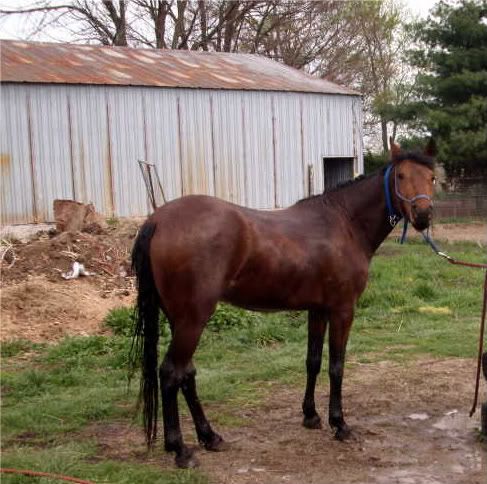 Hey and welcome to the forum! Jack is a handsome guy!
Thanks! He's my spoiled boy,lol
Ooooo a pretty bay! My girls are all Rocky's too.
Wecome to the forum
---

"Until one has loved an animal, part of one's soul remains unawakened..."
- Anatole France
Started
Join Date: Aug 2009
Location: In the barn whenever possible.
Posts: 1,910
• Horses:
2
Hello and welcome to the forum!! Jack is a very handsome boy!!!
---
"Riding a horse is not a gentle hobby, to be picked up and laid down like a game of solitaire. It is a grand passion. It seizes a person whole and, once it has done so, he will have to accept that his life will be radically changed." -Ralph Waldo Emerson
Thanks so much guys! He's my first. I JUST missed the birth, but saw him still in the sac before Mama had even gotten up. I bought him at a month old and I am SO proud of him. I have done all of his training,lol, with some pointers from my trainer. He's still a work in progress, but all in all a very good boy. He definitely has an overabundance of personality though,lol, the stories I could tell.....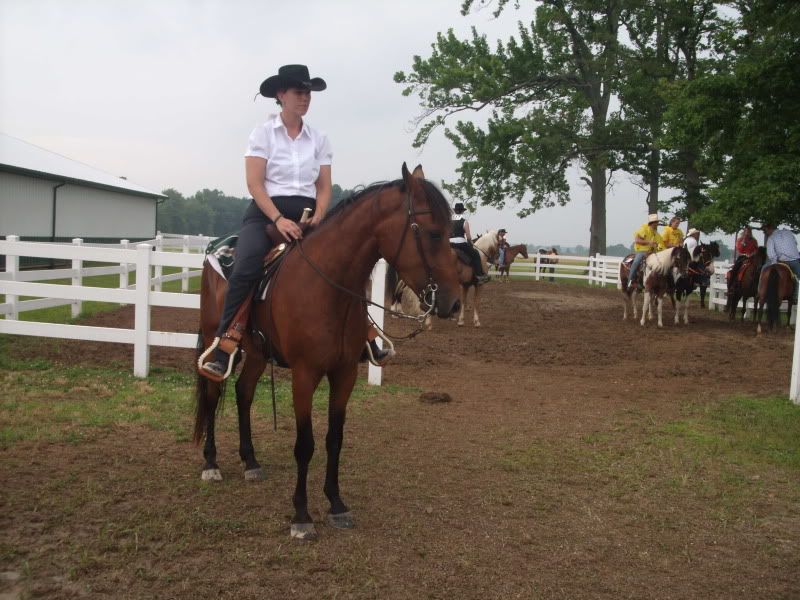 Our first show under saddle. Don't ask what I was doing with my feet,lol, no clue.
Our first withdrawal from a class under saddle,lol. I sprained my wrist on the saddle horn when he started with me so i had a friend hop on to work him through the temper tantrum. He hasn't done it since!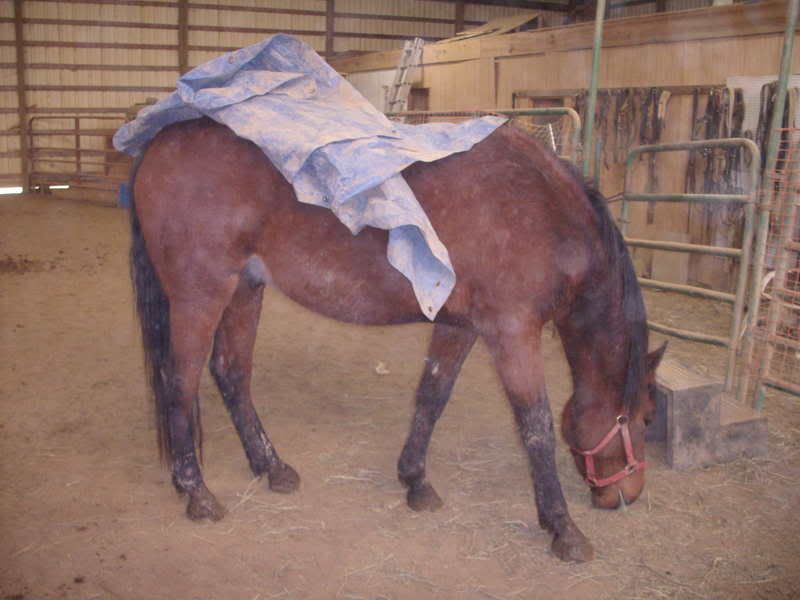 You can tell he's a big scaredy cat,lol
---
Last edited by Jacksmama; 02-05-2010 at

10:27 AM

.
Welcome, good to have another Rocky person on here!

Nate
Hi, nice horse. =) My horse is a strawberry roan. She's half Percheron half Australian Pony. Your horse is nice looking. Seeya.
Hi, welcome, from Maree-Uk
---
Hi
Welcome and Jack looks gorgeous, nothing bets the bond between a horse and a person(apart from kids, of course), well, my horses are my kids!