Hi from lil' ol GB
---
Great Britanniaaaa. Ahahaha. Yes, well. Sssh Sarah.
Well that's me! Sarah, 15, female. (Not obvious like :roll: )
That sexy little beast is Charade (Wellington's Charade). RS pony, 13yo 15hh bay mare. She is the sexiest beast that has ever walked the planet. On a good day; she will work round and elevated, or long and low, whichever you want to. On a bad day; she will buck, bronc, and go around all hollow with her tongue poking out. On a good day; she will jump round a 3'6" course with her eyes shut. On a bad day; she'll refuse to jump round a 2'3" course. She could perhaps be called a skitzo. The ugly thing atop of it, is of course myself, looking rather gormless, and so scribbled out. (Oh I love photoshop!)
The stupid beastie wanted to be a giraffe. And I only had 15mins warm up, this was the best I could do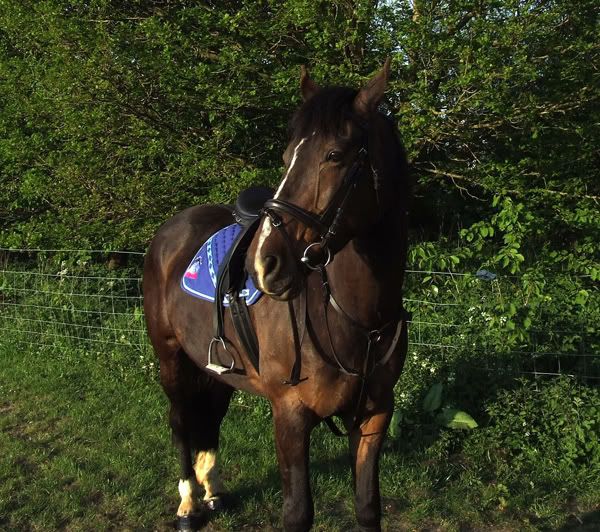 AND this one, well, this is Flute. It's a hard thing to explain with her.
I ride her for her owners (nahhh, for the Queen..) she's 8, but hasn't do anything so is more like a baby ponio. We are just grasping canter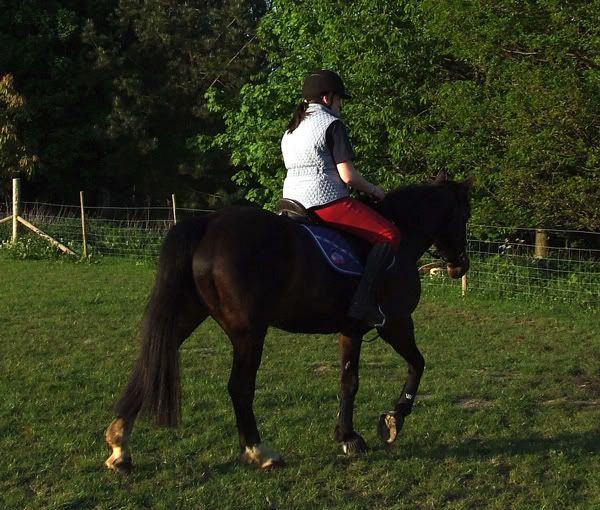 I am a bit of a camera maniac btw. Apologiesss
Hi and Welcome, Sarah.
Very nice looking horses you have.
Hi and welcome.

Both Flute and Charade are pretty.
hello sarah
both horses are beautiful