Hi from the Newbie
---
Hello,
My name is Victoria and I live in New Zealand, I have one horse who is a chestnut TB mare, who was a show jumper until she injured her tendon in a paddock incident last winter which has failed to hold up with jumping any more so she is now (as of last week) a Show hack
I am 18 years old and have been riding for around 11 years.
Show jumping is my passion but enjoy most disciplines.
Looking forward to getting to know everyone.
Heres a few Hopefully this works :P
At a show hunter day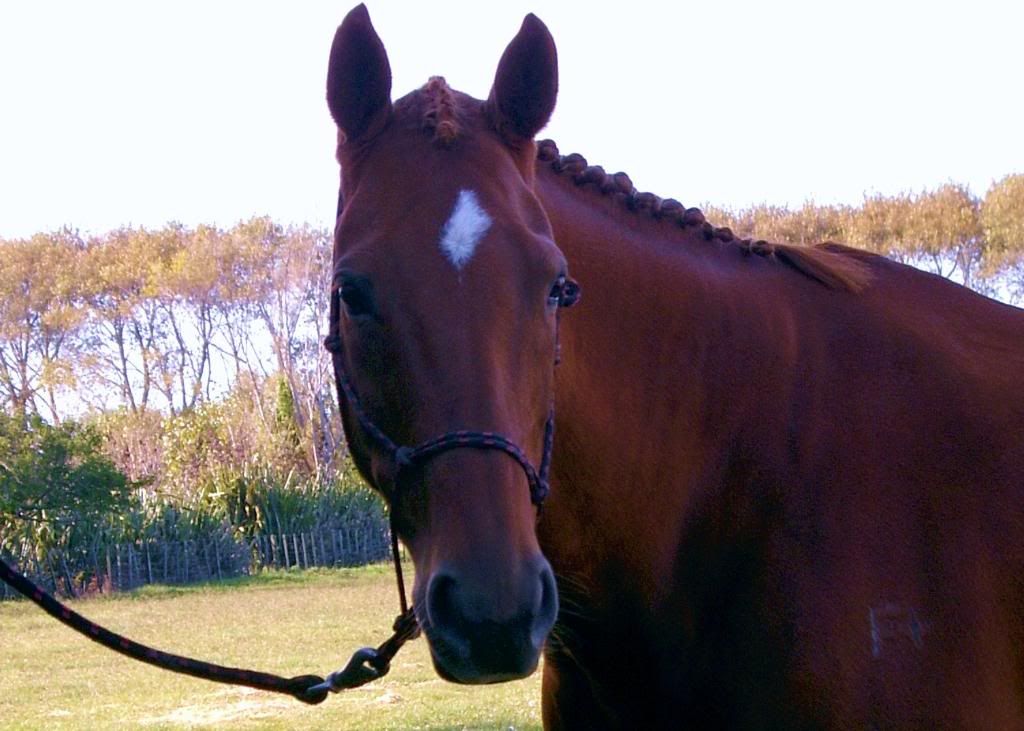 Overly energtic Hope :P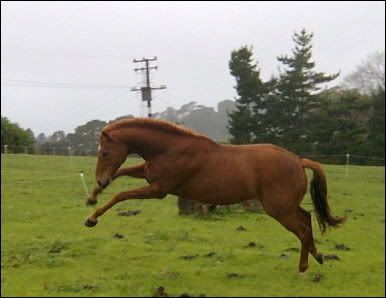 Jumping a little course a pony club comp. a few years ago (excuse my position ;) )
wow will have to remeber to resize it next time haha
welcome to the forum. beautiful horse!
Welcome! I'm new too. That's crap news about your horse, but at least your mare is still sound for flat work. My fiance is from Nelson, NZ. I've been to both islands, it's a really gorgeous place.
Beautiful horse. And the pics are fine. I would rather them be too big than so small I can't see what the horse looks like :) Welcome.
---
A woman need two animals - the horse of her dreams & a jackass to pay for it.
Thanks guys yeah it sucks about her leg but as long as shes happy and comfortable im happy
Similar Threads
Thread
Thread Starter
Forum
Replies
Last Post
Hello. Newbie!

Scrambles

Meet the Community

9

08-24-2009

09:17 AM

Newbie from the UK

Steffie

Meet the Community

1

08-03-2009

08:40 AM

Say Hi to the Newbie!

Misfit

Meet the Community

7

06-29-2009

01:20 PM

newbie

kcs

Meet the Community

3

05-04-2009

08:39 PM

Another Newbie!

Chuckface

Meet the Community

3

04-25-2009

08:53 PM