Hi there
---
Hello
It's been a while since I've been on a horse forum but it looks like a good group of folk here. I'm a college graduate in the process of getting my life started.
I have been riding for 12 years beginning in western then switching to english. I am owned by my dog and horse.
I have an 11yo Holsteiner gelding named Lou. He is kinda funny in the head but he has a heart of gold and a personality like no other. I call him my Handsome *******. I was hoping to event him this season but suffered a terrible accident which set us back. I am hoping to get back in the saddle once I recover. It's been a painful recovery but I am grateful for the people and animals who have supported me along the way.
Meet Mr. Lou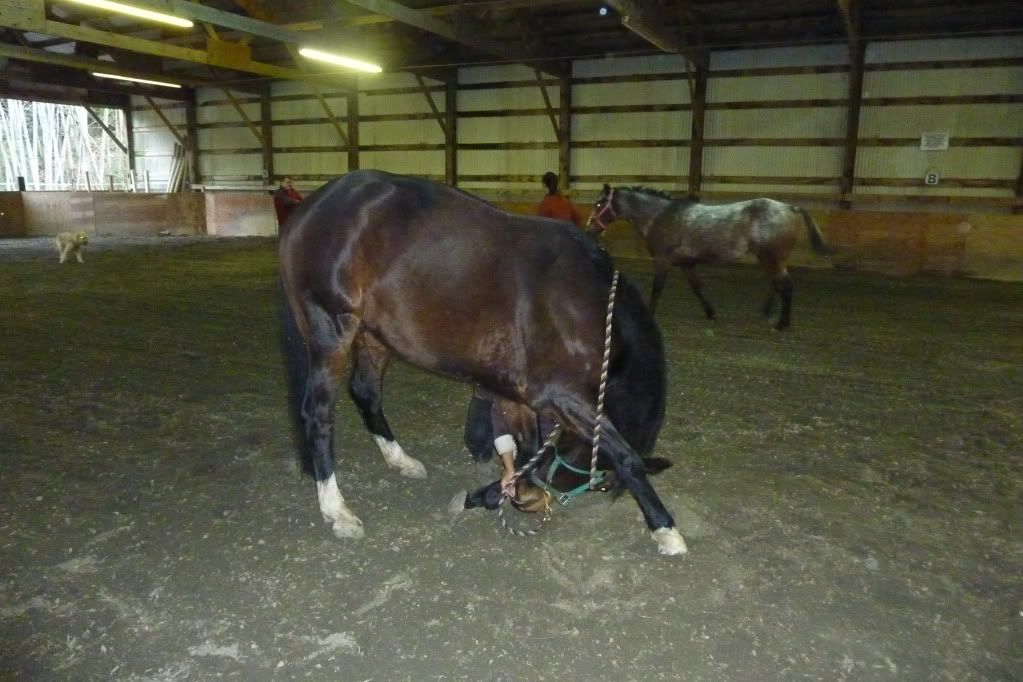 The reason why I call him a 'handsome *******.'
Nice to meet you all!
Welcome. I like how I can see him thinking..
---
"Strength is the ability to use a muscle without tension"

Welcome!! Your horse is stunning!!
---
Being horseless is the pits!!
Thank you very much for the warm welcome!
Hi Manda! ;) Nice to see you on here.
---
"He doth nothing but talk of his horses."
~William Shakespeare
That video is hilarious! Welcome!
Welcome to the forum I like the video funny
---
ride a draft and see the world differently