Hi from Western Australia
---
Hi all. Been lurking for a while, enjoying the forum and thought I'd finally post. I own 3 horses, a not quite 2 yr old welsh cob filly who I take my user name from, a mini gelding, Connor, and Skye, my standardbred mare whos currently pregnant.
This is Bella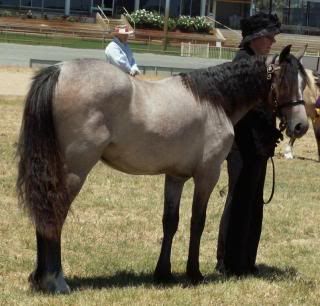 and Skye
no current photos of Connor as he is currently on lease.
welcome CCBella very pretty girls you have there.
Hey, another person from WA! We're taking over, muahaha
Welcome to the forums. You have beautiful horses.
---
He knows when you're happy,
He knows when you're sad,
And he always knows when you have carrots.
Thanks for the welcome.
LOL at the master plan :)
Bella is gorgeous

Welcome to the Forum



.
---
May all your Trails be happy and safe ones
Kevin
I was going to say that too, there seems to be lots of you from WA, there's a few from Queensland too, and a couple from Canberra, and I'm in NSW, lots of Aussies!!
---
Boxer
Diligent, loyal, strong
Welcome and Hiya to all u Aussies! lol I surrender:)
Thanks all, this seems like a great forum and I'm already addicted lol