New from California!
---
Hi everyone!
My name is Rachael, and I own a Paint named Casper. I have been riding for over 6 years, and I am currently involved in 4-H and showing in local shows.
I ride/show English, and I love to jump. I also really want to start doing Dressage with Casper, I think he would enjoy looking fancy. :P
It is nice to be here and I hope to learn a lot. (:
And here are pictures of my boy: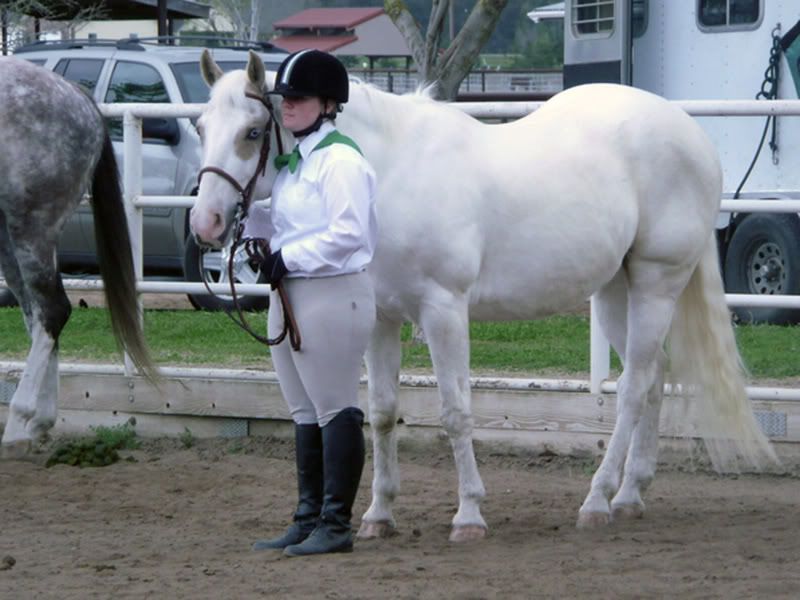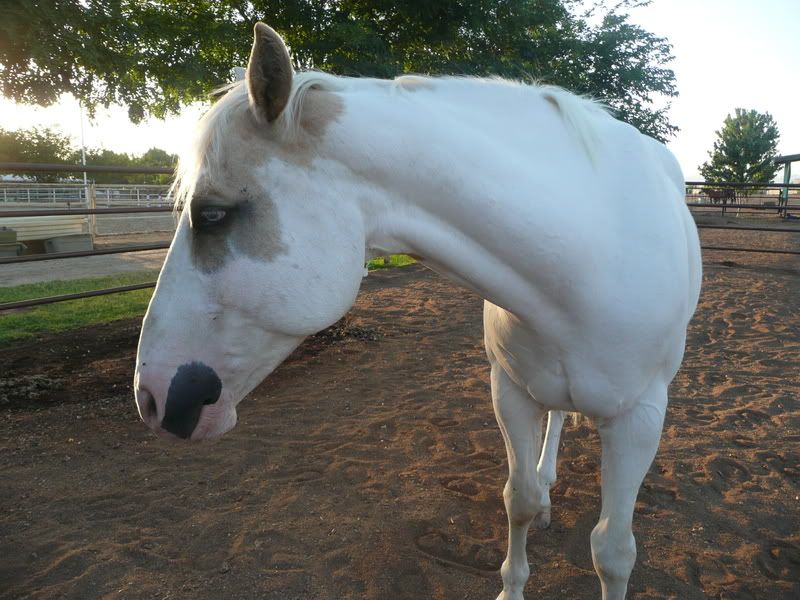 Sorry, pic overload!
He sure is a handsome fellow, very unusual markings. I thought he was completely white in the first photo then noticed the "eye patch"
Welcome to the HF
---

"Until one has loved an animal, part of one's soul remains unawakened..."
- Anatole France
Very handsom!!! Is he considered a medicine hat??
Welcome to the forum!

I love his markings, especially the mustache!!

Have fun posting!
Welcome to the Horse Forum!
Nice to meet you
---
3 barrels , 2 hearts & 1 passion
What a pretty boy!
And welcome from Kentucky.
Welcome to the forum!!!! Your boy is beautiful!!! Look forward to seeing more pics of him!!
---
Amber.
Opportunity is missed by most people because it is dressed in overalls and looks like work. ~Thomas Edison
Trained
Join Date: Sep 2007
Location: Hatton Vale, QLD, Australia
Posts: 5,227
• Horses:
7
aaww hes so pretty
welcome to the forum
---
"I whisper but my horse doesnt listen...So I yell!!...He still doesnt listen"
Hewwo.

And a happy "welcome to the forum" from a fellow Californian. =)