New here
---
Hi! New here. Have ridden all of my life until about 12 years ago and recently started again. Mom to three kiddos, one of which is horse crazy like her mother, so we've begun a new horsey life.
Gastric bypass surgery recently brought me down 160, yes, 160 lbs and put my butt back in the saddle.
We rescued a little mare earlier this year, my daughters girl, Flicka. She's a 14.3 (but still growing a bit b/c of malnutrition) quarter/paint girl. Registered but we don't have her papers, nor do we have a need for them really. She came to us HORRID but has come along very nicely. She had been started western, but with my help and the help of our trainer (Sarah lessons at a local barn) she is coming along nicely English retraining wise.
Personally, I ride a horse named George, a Percheron thoroughbred cross that boards at our barn and is owned by a friend. He's my bestest buddy, and we just trail ride and play around, he needs me and I him.
So..that's my introduction. Glad to be here.
Here's a before and after of my girls:
when we got her, in January: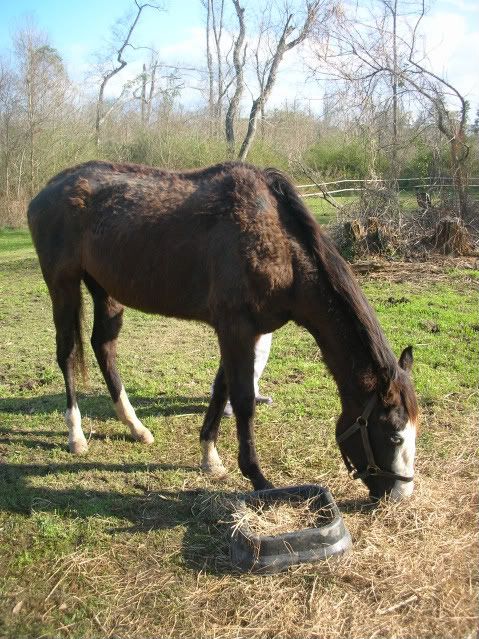 and last month some time, first time Sarah had ridden her: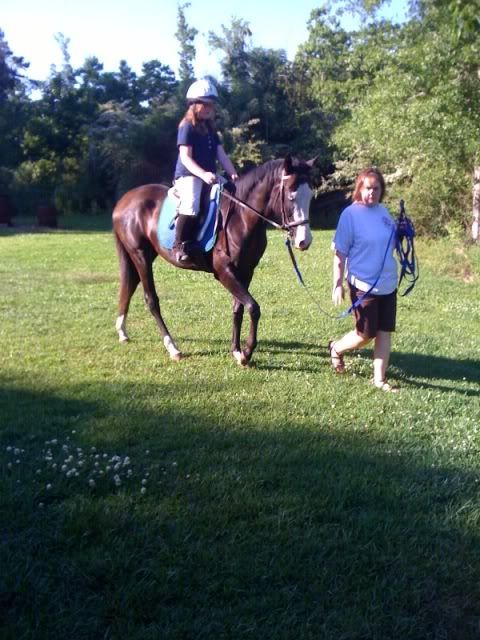 Howdy and welcome to the forum. Wow, you did an amazing job getting the lovely Flicka back to health. She is certainly gorgeous in that second pic. Congrats on dropping the weight, no doubt you are much happier and more comfortable now
. I am sure that you will enjoy it here, there are lots of really nice, knowledgeable people.
Welcome to the forum! I promise this is one of the best forums on the web. We are on honest communit. Of horselovers an there are some expert horsemen and horsewomen on here who I sometimes think know too much for their own good.

Wow, Flicka looks great now! You did a marvelos job getting her back into condition. :)
Posted via Mobile Device
Congratulations on the great success with Flicka and getting back in the saddle again.
Thanks so much everyone. She's been a blessing, lots of hard work but well worth every bit.
We are on the search now for a gelding in need of a new home, for me to ride. Wish us luck.
Posted via Mobile Device