New from Ohio
---
I have just join here hoping to help others and get help too. Iím from Ohio and Iím 18 years old. I have been riding horses for the past 12 years and training horses for 11 years. My first pony was a bit of a trouble maker who I had to retrain some. Iím a freshman in College going for Early Childhood Education maybe. I have been in a relationship with my boyfriend for over a year now. I love nature and to be outdoors. I like to go fishing, hunting, hiking, and take photos. I have 4 horses, 2, goats, some chickens, fish and 1 dog, plus I keep my brothers dog. I have done two years in 4h and helped at a horse rescue. I mainly ride western, trail riding and speed events, but sometimes ride English for fun. I love to camp with the horses.
Wildfireís Outlaw - 5 year old Paint Mare. Outlaw I bought in November of 2010 for her to become my barrel horse, but she may be a pleasure horse and back up for sale once finished. She and I are having a major training issue right now. She is a sweet mare, but a hard keeper. She is 15.2 hands tall and has a good perigee. She is also trail ridden.
Mustang Jo Jo - 21 year old Nevada Mustang mare. I have had her a couple years now. I barrel raced her for one year, but she is a retired barrel horse and roping horse. She is sorrel and 14.2 hands tall. She is a great horse just no longer can be ridden as hard. We love her and use her for kids. I also ride her English mostly now. She was abandon before we got her and is a rescued horses.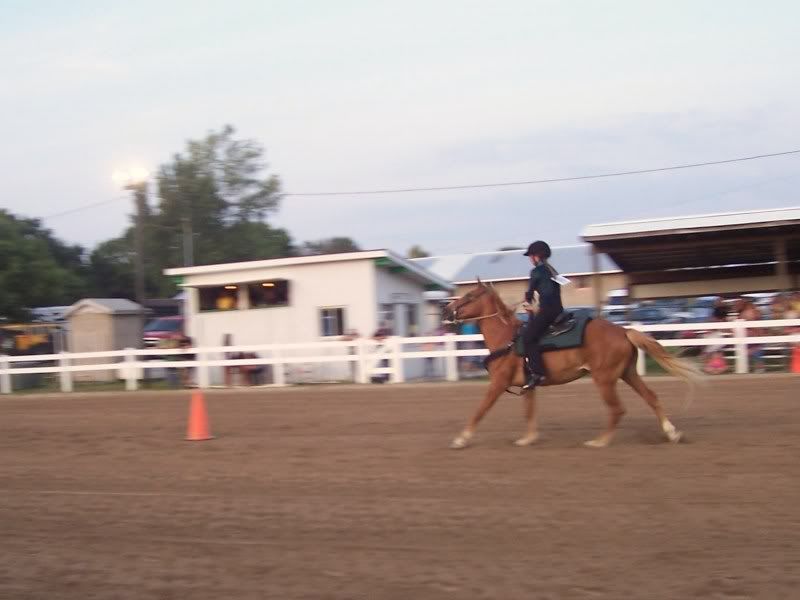 Kingfisherís copy - 11 year old Tennessee Walker gelding. I have had him for years now. He is my dadís trail horse and maybe a future show horse for me. He is amished trained for the cart and he great to be around. He is a handfull and was sold to us a a crazy horse. We wouldnít trade King for anything. He is solid black and 15.2 hands tall.
Dudes Foxy Hat - 11 year old Paint gelding. I have owned him for years. We rescued him as a four year old. He is now a 4h horse and trail horse. He is slow and lazy and not many people like to ride him. He is mainly rode by kids, I do plan on attemping to ride her to get him ridding better. He is 14.2 hands tall and a stubborn. Sorrel and white.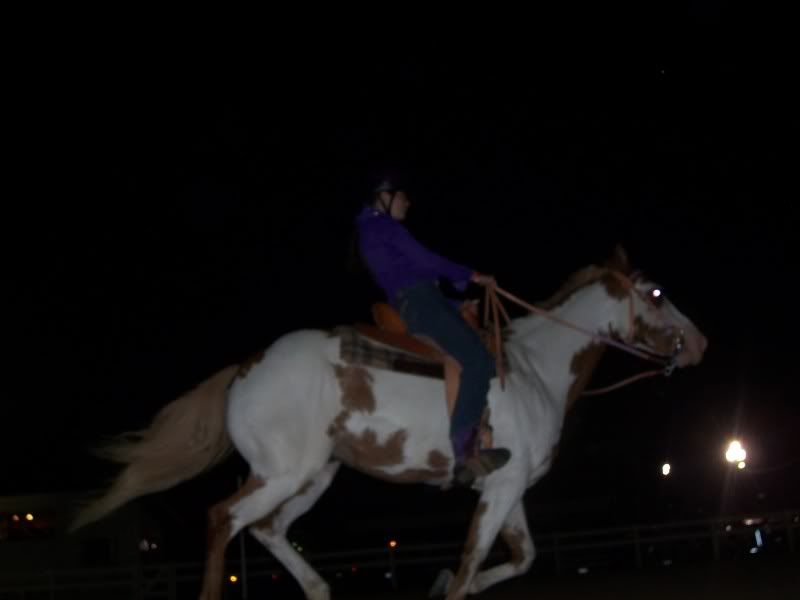 A big howdy from Texas! Sounds like you have your hands full.
Where in ohio are you? I'm in sw ohio.
Posted via Mobile Device
Hello from NE Ohio.
Posted via Mobile Device
Hello. Thanks every one I'm in southwest, Ohio. Seamom - we are about an half hour away according to your profile.
Hey! From New Lebanon! I swear all us Ohioans need to get together for a trail ride!
---
100% Anti-Slaughter and PROUD of it!

ShutUpJoe - Not far at all either probably 3o mintues to 40 mintues. I have probably saw you in trails for you trail ride a lot.
Only been once this summer. But that is not for lack of want! We ride at Sycamore. Been trying to make it to Hocking Hills this summer.
---
100% Anti-Slaughter and PROUD of it!

I haven't been to Sycamore in a while, not Challenging enough, now Hocking Hills is another story. I love going there two times a year, but make sure your horse is in shape, plus you. I can tell you about maybe good local places and give reviews as I used to ride somewhere every sunday but life has got in the way.
Similar Threads
Thread
Thread Starter
Forum
Replies
Last Post
Hello from Ohio!

Shoney

Meet the Community

3

01-11-2011

07:16 PM

Hi from Ohio!!!

Earlywinefarm

Meet the Community

8

05-01-2010

11:48 AM

New from Ohio

LuvCaesar

Meet the Community

5

03-28-2009

08:39 AM

Hello from Ohio

mom2chubby

Meet the Community

7

12-21-2008

11:35 AM

Greetings from Ohio!!!

Hoofprints in the Sand

Meet the Community

8

11-29-2008

11:33 AM