Newbie from the UK
---
Hi everyone
Lovely to meet you all, my names Jenna.
Im from nottinghamshire, UK.
I own a beautiful Welsh section D yearling called steve. (will post a picture below)
Look forward to speaking to you all x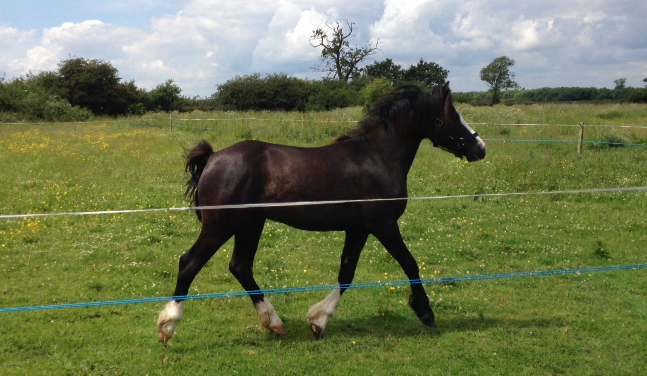 Welcome Jenna!

Steve is SO handsome! I really have a soft spot for Welshies
---
"Strength is the ability to use a muscle without tension"

Welcome from the Paint mares in North Carolina. You have a very handsome guy.
Posted via Mobile Device
Welcome to the forum!! Handsome horse!
---
Being horseless is the pits!!
Similar Threads
Thread
Thread Starter
Forum
Replies
Last Post
Newbie :)

Cali

Meet the Community

5

02-12-2011

08:37 AM

Hi, newbie here :)

fozzie

Meet the Community

4

01-22-2009

04:44 PM

Newbie. =D

ghostcity

Meet the Community

3

01-11-2009

03:03 PM

I'm a Newbie!

horsegirl123

Meet the Community

5

01-11-2009

03:02 PM

Newbie

SMyers

Meet the Community

10

09-22-2008

08:01 PM