Gilda the Haflinger's Education, a diary.
---
Well today is freezing cold and miserable so I thought I'd start thinking about Gilda's future education and put together some photos to get it started. Next Month (19th) she will be 3 so my intention is to back her over the Spring (if it ever happens
) and see how she goes. No big plans, but play it by ear.
So here are a few photos of my baby haffy who is nearly gorwn up now.
A month old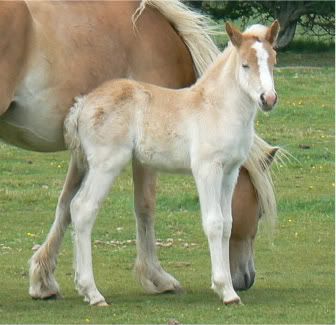 5 months
7 months
First winter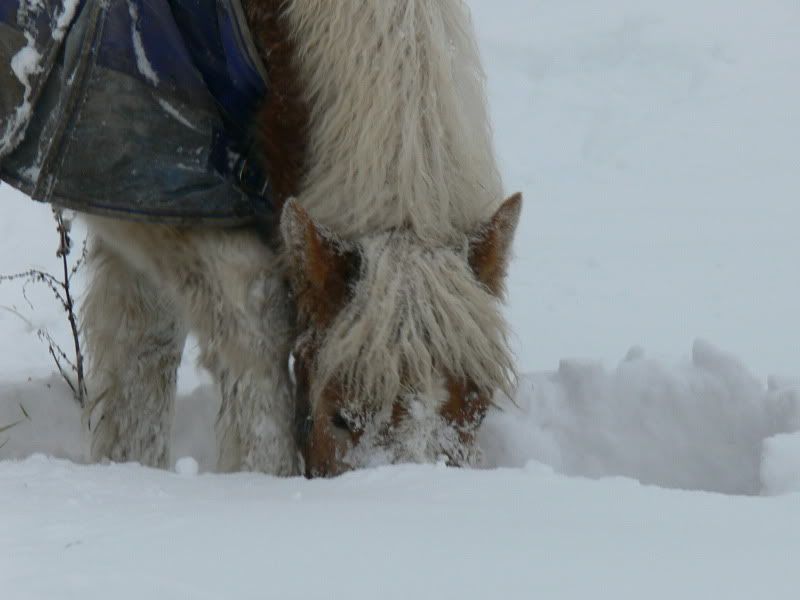 Yearling
Funny baby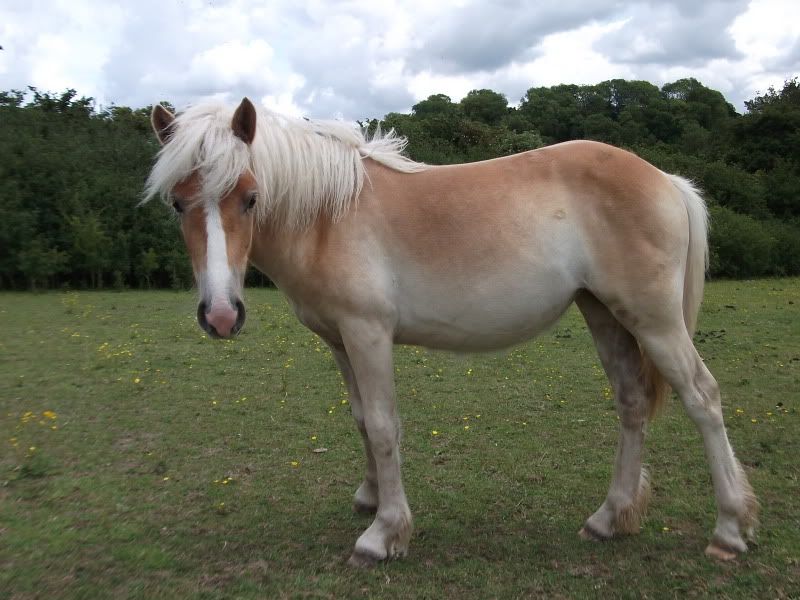 2 Yrs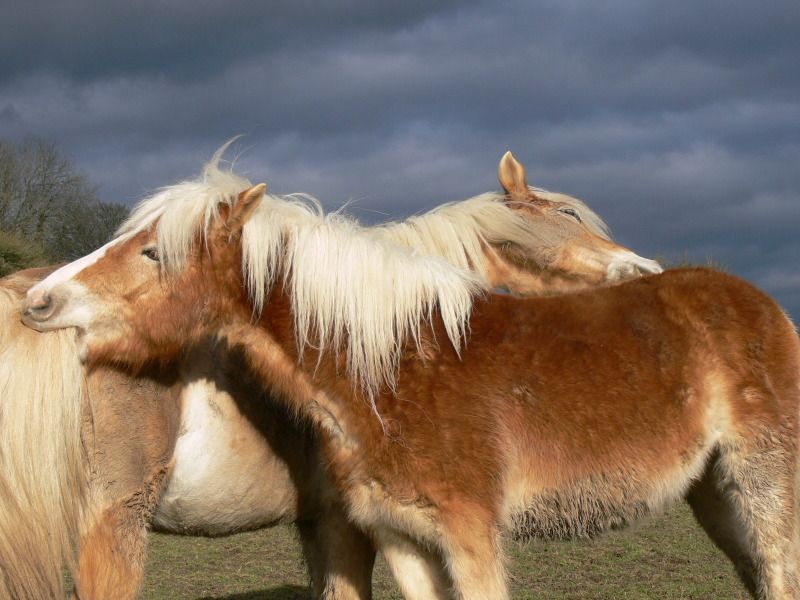 Here are some snaps from last month, whizzing up the field.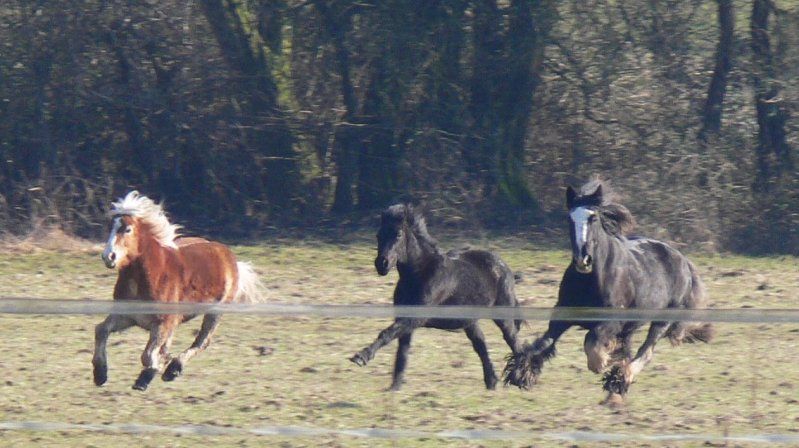 and a nice one from last November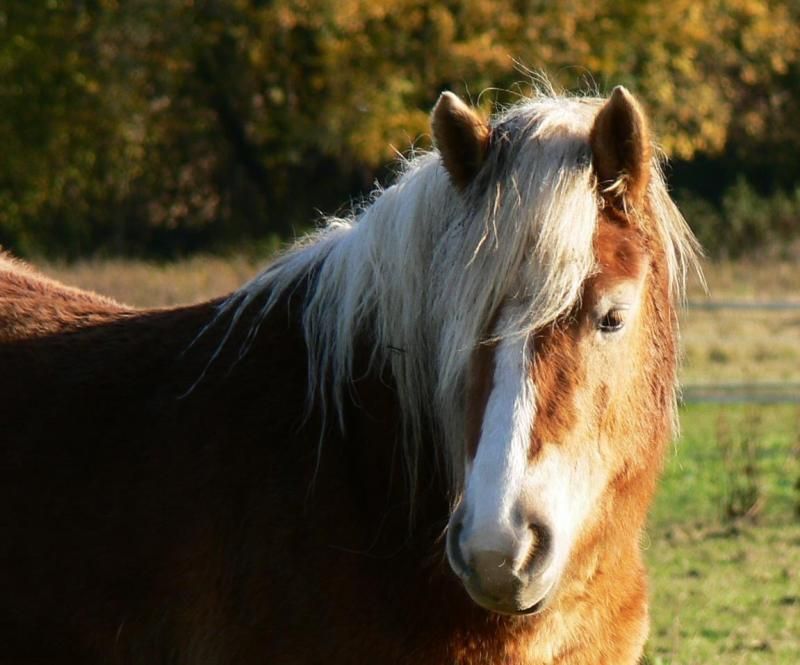 ---
Last edited by Clava; 03-21-2013 at

07:28 AM

.
.

Nice, thanks for sharing

.
---
May all your Trails be happy and safe ones
Kevin
As soon as the ground dries I hope to start some gentle lunging and groundwork. Hopefully Her mother's saddle will fit her
, I did try her with a french link bit last summer which she took fine, but I'll have to restart most things. She learns fast but she is much more opinionated than her mother.
Makes me want a haffie, she is just too cute!
She's a doll Clava! Can't wait to see how she does.
---
Life is like a camera. Focus on what's important, Capture the good times, Develop from the negatives and if things don't work out, Take another shot.
Ok , I braved the cold wind and after feeding Hattie and Belle (Gilda's mum and my TB), I got Gilda in and reminded her about what stables are about. Apart from occasional handling for the farrier (which she is quite good about now) I have handled her very little over the winter. She was very on her toes with the wind flapping things and a little bargy which we had a few discussions about, but nothing awful. She has to learn to trust me more and I think next time I will leave her mum or pony friend tied up so she has company in the yard. I can see tieing her up as being a challenge as last year she managed to pull back and break away which was an unfortunate thing to learn, but I think that will be a few more steps down the line.
Today we just walked about, stopping standing and turning.
Well, I've started a routine of bringing her into the yard each day. Today it is very windy and sleeting and horrible, but she was good. I decided to remind her what rugs are about and after the initial "ARGHHHH! that's not coming on me" she was fine and let me fiddle with all the buckles. As the weather was so horrible and she has lost quite a bit of weight (there is no grass in my field) I've left the rug on. I now can't tell the difference between Hattie and Gilda in the field without careful looking as both rugs are navy. Tied her up by Belle in her stable on a long rope and she was fine, so just need her to get used to the idea. She is still very nervous about going into the front yard by the road, but that could be due to Hattie calling after her and a flappy bag that is in there.

Can't wait for the sun to shine so this groundwork can be more pleasant.

I'll get photos over the weekend.
Very pleased with Gilda yesterday
I brought up to my tiny yard by the road where she was very nervous again (not helped by flapping plastic bag in the freezing wind), but she stayed with me and had a small feed. We then worked on "not walking all over the handler" (a favourite game for some haffies apparently)
, which at first she didn't get the hang of and regarded her small human as being a mere minor obstacle in her way
. However, with a bit of NH making my diminuative 5'3 into a would be 6' she quickly learnt to keep out of my space. We then did some moving of the hind quarters which to begin with required some reasonable thumb pressure to get her to go over, but by the end of the session she was turning on the forehand both ways by simple word command and a movement from my hand
You can see her processing information and she learns very fast.
More of the same today, but much better first off. Had a grooming session in the stable tied up and had to wait quietly while tasha and I had a chat.
But we have a few pics :)
Oh look, a car
Scary flappy bag being not so scary
Stable therapy.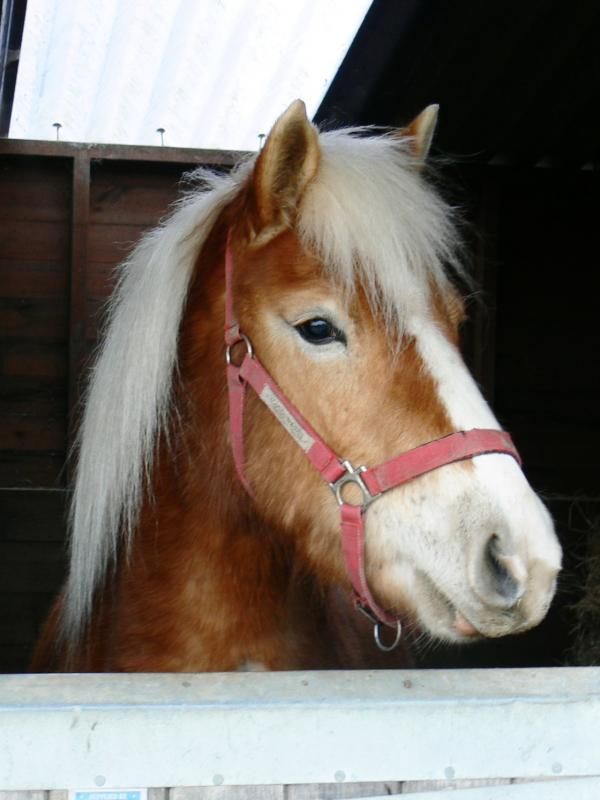 Love your haffie! Too cute! I got to put some training rides on a young haffie mare a few years ago and we sold her to a great home. She was to be her daughters horse but turned into her champion dressage mare and is now 2-3rd level with her. I have been lucky enough to watcher success and go up the levels with her!
Can't wait to hear more about little G!
I have a spring training jurnal for my little pea brain sport horse, hope you see it around :)
---
http://www.horseforum.com/member-jou...aining-497281/
Super Moderator
Join Date: May 2012
Location: CT USA an English transplant
Posts: 24,569
• Horses:
3
She's lovely Clava, be really interesting to see how she progresses, hope you can post some videos too