We have been out for another short solo hack and she was fab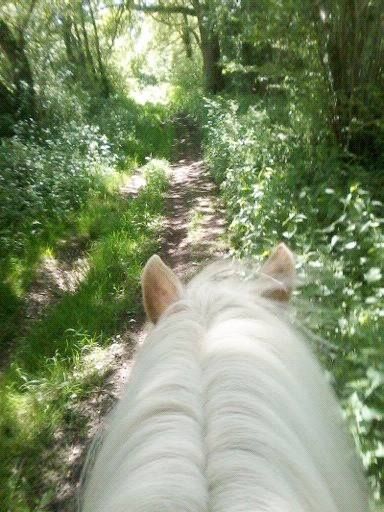 and did walking through huge puddles (calmly enough for me to take photo!)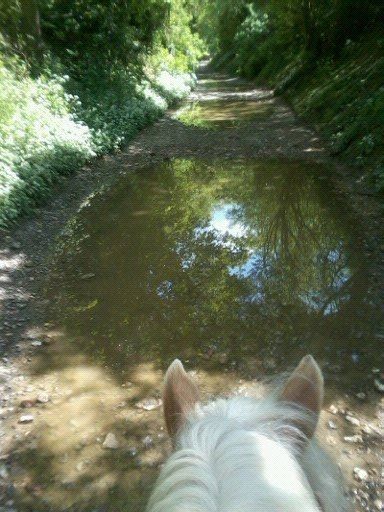 and today I lunged her over some jumps in the field. She found jumping the top of the barrel (2'6) much easier than low cross poles which she fell over
.
While tied up after having a bath a double decker bus went by and you can see how bothered she was...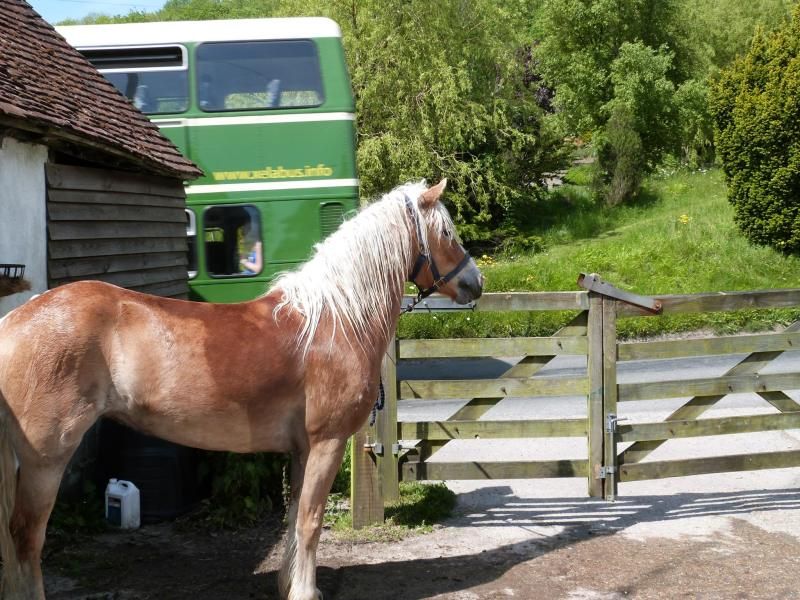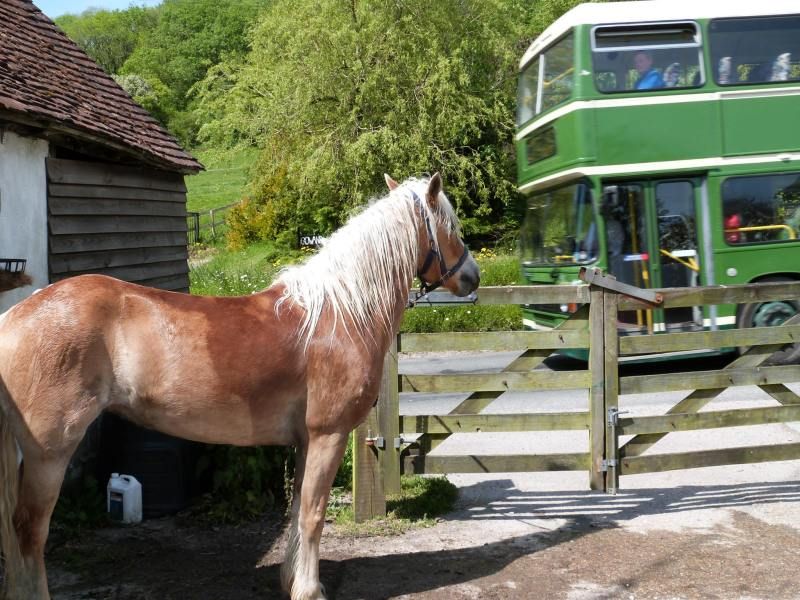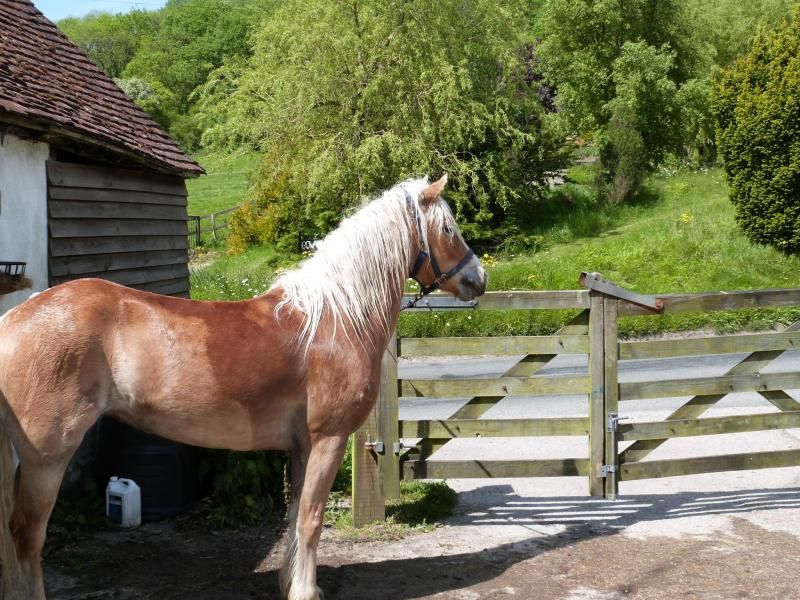 But not impressed at being wet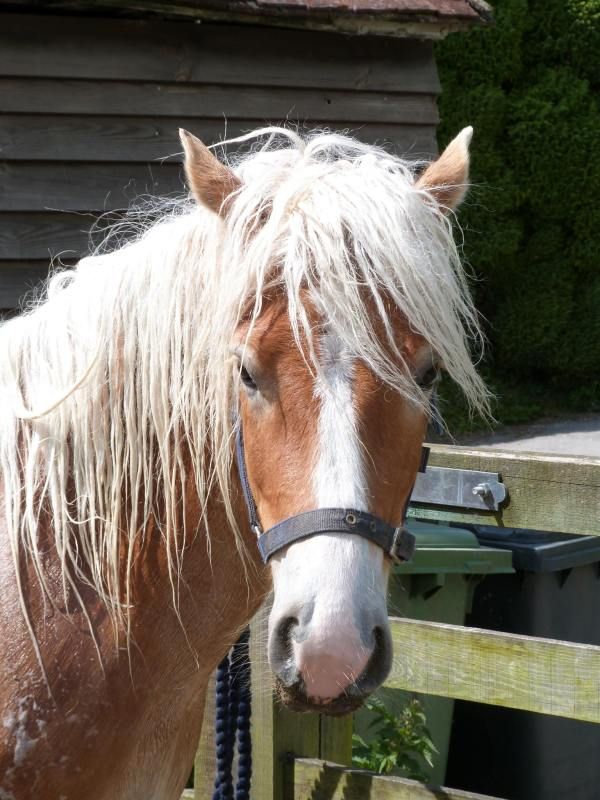 clean mane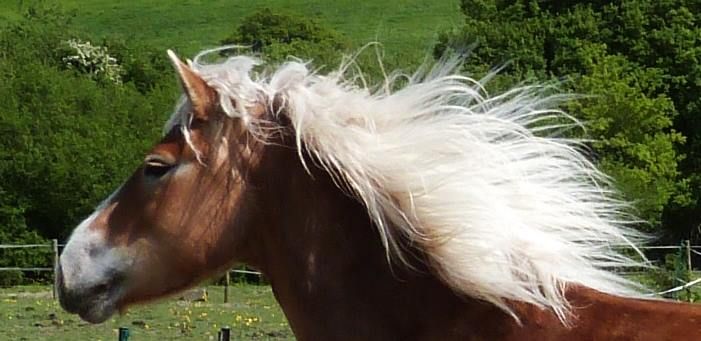 Today and yesterday we have schooled in the field and popped a couple of jumps followed by loading and unloading in the trailer
I also drove her round the field in it and then unloaded and loaded her again, so really pleased with her attitude.
Gilda had her first ever pony party
We took her and Hattie to the last day of a 3 Day riding club clinic. She had never been off the home yard since she arrived at 5 months old but loaded brilliantly and travelled like an angel. Gilda went in my old lorry which now belongs to Tiffany and I took Hattie in my trailer.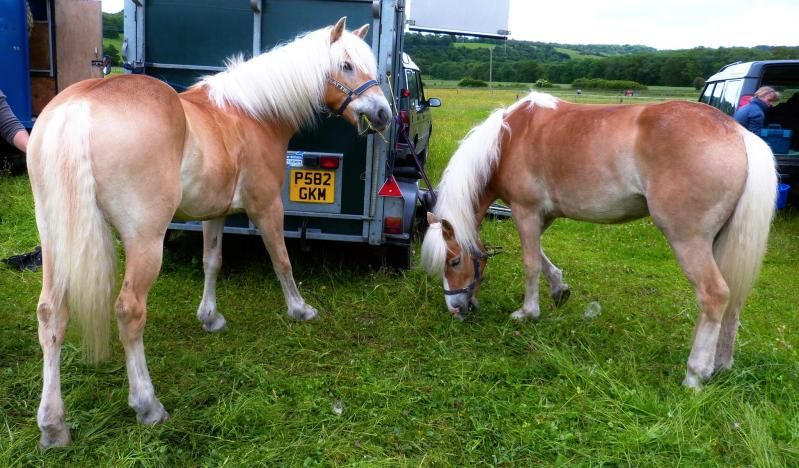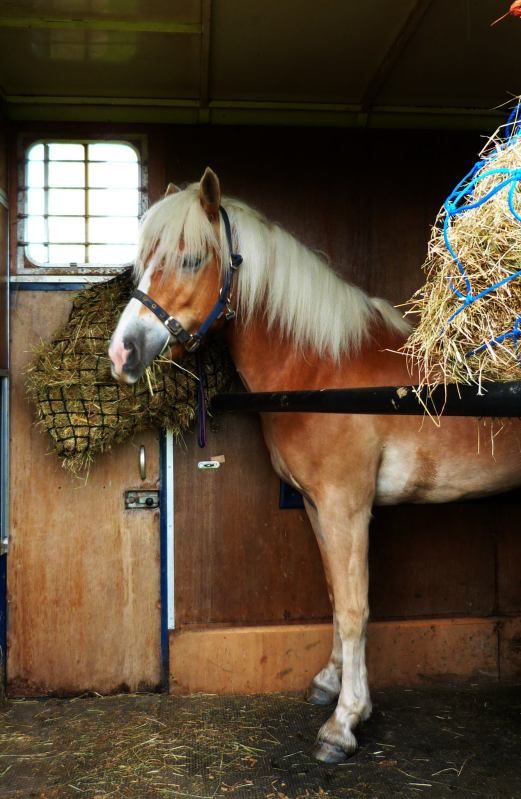 No ridden pics unfortunately as I was too mean to pay £10 for a small hard copy photo that was nothing special.
The first class was show jumping and I expected to trot over a couple of poles and watch the rest, but the instructor, who was lovely, had us jumping 2' by the end
Gilda tried hard at everything
At lunchtime she had to go back on the lorry and was fine about that and then in the afternoon it was time for some XC. At first we jumped a couple of tiny palisades and then we played in the water, then the Instructor had us going up and down steps which was great. We had hoped to go over a ditch but one of our group had a horse that needed a lot of encouragement , he managed to lose his rider and cause Tiffany to come off too! (but Hattie later gave him lots of leads over it)
All in all it was a fabulous day and I couldn't have asked for a better behaved haffy
Yesterday I entered Gilda in her first dressage test, Intro A and the competition is on Saturday
.
Yesterday was the dressage test and she was brilliant! We were placed 5th out of 13 with 67.17%, not bad considering this was her first competition and everything from an indoor school to a traffic cone was new to her.
https://www.youtube.com/watch?v=O7pTCqQ2Nu8
The next bit of her education I would like to work on is to get her jumping properly and able to hack out on our roads on her own.
sadly I have done very little with Gilda over the summer as I've been concentrating on Hattie
, but I did hack her out in company around the roads with a friend and we met a couple of cars calmly so I was really pleased with her
.
The children go back to school next week so I might be able to take her out more.
So happy to have found Gilda! Now I can keep tabs on her as well as her lovely mother...
Posted via Mobile Device
Not ridden Gilda since July
(a friend rode her in a couple of times last month), but I took her out yesterday along the road with a friend walking and she was really good. A fast lorry didn't slow and made her flinch but that was about it, I just need to get her out more now, but I have been very busy with her mum and my Tb recently.